As Indonesia prepares to move its capital to Kalimantan, some civil servants are reluctant to relocate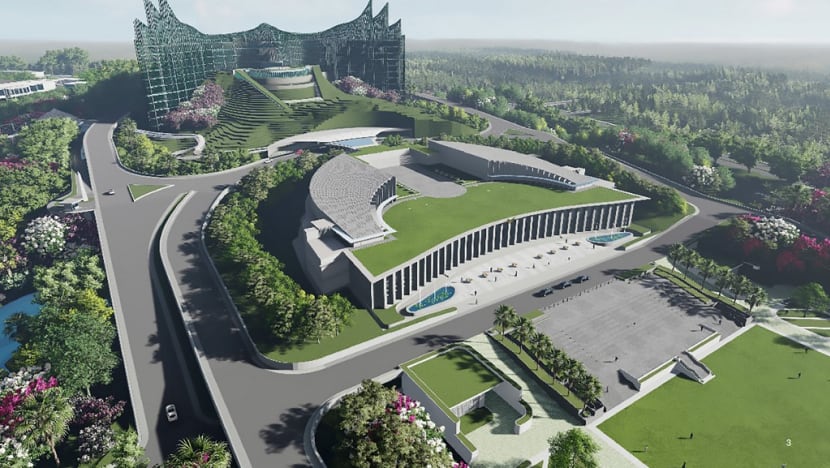 JAKARTA: Indonesian civil servant Dwi (not her real name) has been thinking about her career and future lately. 
President Joko Widodo signed the Bill on capital relocation into law on Feb 15 and it has become evident that civil servants would need to relocate from Jakarta to the new capital named Nusantara. 
Authorities said the move is necessary to save sinking and congested Jakarta as well as to enhance development in Kalimantan and eastern Indonesia, since most of the country's economic activity has been centred in Java, where the current capital is. 
But Dwi, a mother of three, has no desire to move from Jakarta to eastern Kalimantan some 2,000km away. 
"Until now I'm not sure that the move would be good for me," said the 36-year-old who has been a civil servant for 11 years. 
"One of my concerns is, what about my husband whose job is in Jakarta?"
She also wondered what the new capital could provide for her three children, who are now aged between two and nine. 
Dwi is not the only civil servant who is hesitant to move to the new capital Nusantara. News reports of civil servants opposing relocation to Nusantara have also emerged in recent days. 
Jason Kusuma, also not his real name, is concerned about his children's education. 
"I have a child with special needs, so he needs certain treatments," Kusuma, 40, told CNA, adding that he is worried that the new capital does not have the facilities his child requires. 
Moreover, Kusuma also has ailing parents in Jakarta and since he is their eldest child, he feels obliged to take care of them. 
If there is no way to opt out of the relocation, Kusuma said he is prepared to take the last option. 
"I may resign. It is in my list of options, but I would like to wait and see how things develop," he said. 
Budi Darmawan (not his real name), on the other hand, did not hesitate to leave his job as a civil servant last year when he was sure that the capital relocation would happen.
Having moved a lot as a child due to his father's job, Darmawan said he does not want his children to have the same experience, especially when it is yet to be seen how the new capital would be and the facilities it would provide.
"When we don't fit in (with the government's vision) anymore, it's better to leave. No problem," he said.
Darmawan has since set up his own consultant agency and he said he has no regrets.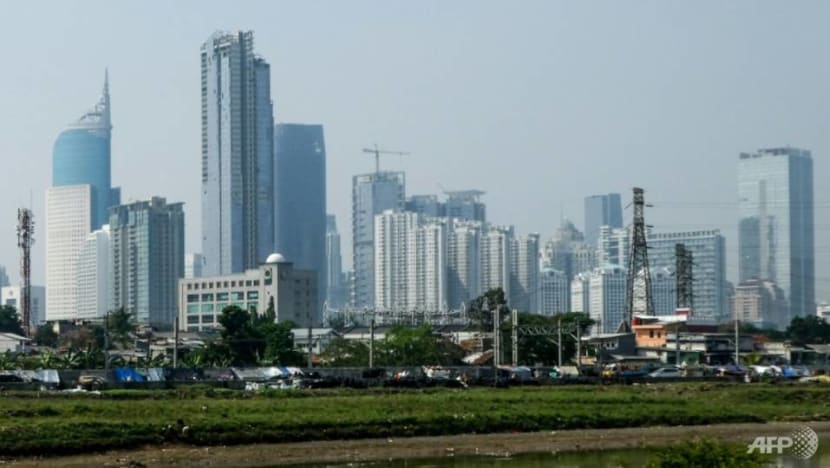 RELOCATION IS MANDATORY BY LAW: MINISTER
There appears to be some reluctance to relocate among the military and police officers as well. 
Speaking at the annual joint military and police leadership meeting on Mar 1, Mr Widodo said officers must not question government decisions that have been decided through democratic means, such as the capital relocation. 
"For example, when talking about the new capital, (the officers say:) 'I don't agree with the new capital.'
"It has been decided by the government and it has been approved by the parliament. According to the discipline of the military and police, this is no longer debatable," he said. 
Other political office holders have also weighed in on the issue.
Minister of State Apparatus Utilisation and Bureaucratic Reform Tjahjo Kumolo said in a statement on Mar 1 that his ministry and other relevant agencies which need to relocate in 2024 are still finalising the relocation plans. 
"Even though we haven't decided how many people from the ministries must relocate, it has been decided and so it is mandatory by law," he said. 
"State civil servants cannot request to be transferred to a provincial institute because they do not want to move to the new capital," he said.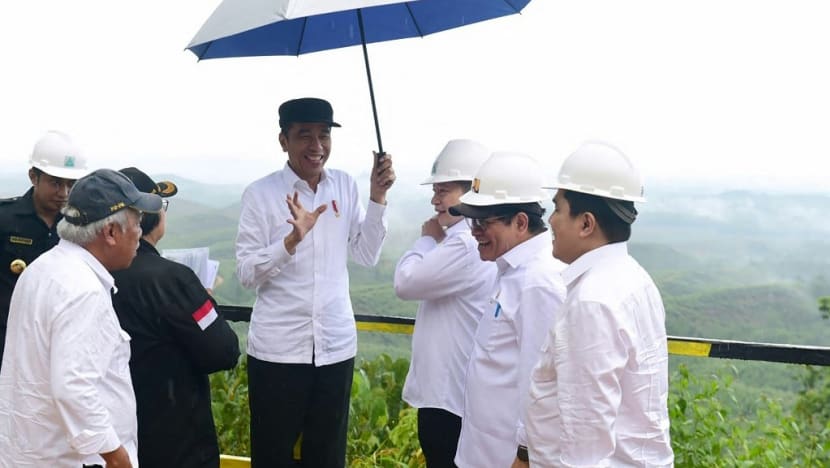 Speaking at a webinar about the capital's relocation on Feb 25, Mr Usman Kansong, who is the director general of Information and Public Communication at Ministry of Communication and Informatics, said he is aware there are civil servants who do not want to be relocated to the new capital.
"I have even heard someone asking, 'Can I be transferred to become a Jakarta provincial civil servant?'"
Jakarta's Governor Anies Baswedan, however, said his government has enough civil servants. 
"If state civil servants want to be transferred to the Jakarta government, then, of course, there's a procedure. 
"But Jakarta already has enough civil servants. Don't let it become a burden for Jakarta because the amount (of civil servants) is enough already," he said on Mar 2 at an event. 
There are 34 ministries and a number of other agencies and institutions, such as the Corruption Eradication Commission and the Supreme Court, currently headquartered in Jakarta.  
The construction of the new capital Nusantara will be done in three stages with a budget of US$33 billion. The first phase, comprising the palace's construction and basic infrastructures such as roads and housing, is slated for completion by 2024. 
The final stage of Nusantara's construction is targeted to be completed by 2045, with the new capital connected to surrounding cities such as Balikpapan and Samarinda. 
On Thursday (Mar 10), Mr Widodo named Mr Bambang Susantono, a former deputy minister, as the head of the National Capital Authority of Nusantara and Mr Dhony Rahajoe, who has property development background, as the deputy. They will oversee the construction of the new capital, securing funds and executing the development plan. 
The government has said that Jakarta would remain as Indonesia's financial and business hub. 
Mr Kumolo's deputy Alex Denni, who is in charge of human resources for apparatus, said in a statement that the relocation planning includes, among others, whether the civil servants' families also need to move together and the allowances they will receive after the relocation.
"(The sum of allowances) also depends on the living costs there. It can be in the form of transportation (allowances)," he said in a statement on Mar 1. 
He also told CNA that civil servants must accept the fact that they can be deployed to other locations.
"Are civil servants aware that they have to be willing to be placed anywhere? If they are not willing, they are free to step down as civil servants," he said. 
TWO-WAY DISCUSSIONS NEEDED: PSYCHOLOGIST 
While details of the civil servants' relocation remain scarce, Dwi said she is not going anywhere without her family.
She said she was not tempted by the remuneration the government may provide. 
"It's not about money or incentives. Well, it (the government) can provide alternatives (for civil servants) but they should not forget the basic human right, which is the right to choose," Dwi said. 
Kusuma and Darmawan shared similar views and noted that what matters most to them is the assurance of their future, including their family's.
"I need assurance of the (new capital's) preparations. Two years is a short period to build facilities, how would they build them as established as things are here in Jakarta?" said Kusuma, adding that the government needs to spend on tackling the COVID-19 pandemic as well. 
Given that the new capital is conceptualised to be a smart, global city and requires the support of tech-savvy and highly capable civil servants, psychologist Andra Maulana said the government should look into how civil servants can be productive and work comfortably in the new capital. 
The government should conduct interviews or focus group discussions to identify the concerns of civil servants and then take action to facilitate their expectations, he added. 
"The relocation of the new capital does not only cover the development of infrastructure and facilities, but also the development of systems and human resource capacity, including mental readiness to respond to these changes.
"It's not just offering job opportunities, housing, facilities, etc. It (the government) must understand the mentality of personnel who are directly affected by the relocation," said Mr Maulana, who is also the CEO of a Jakarta-based psychology consultant firm which focuses on organisational management.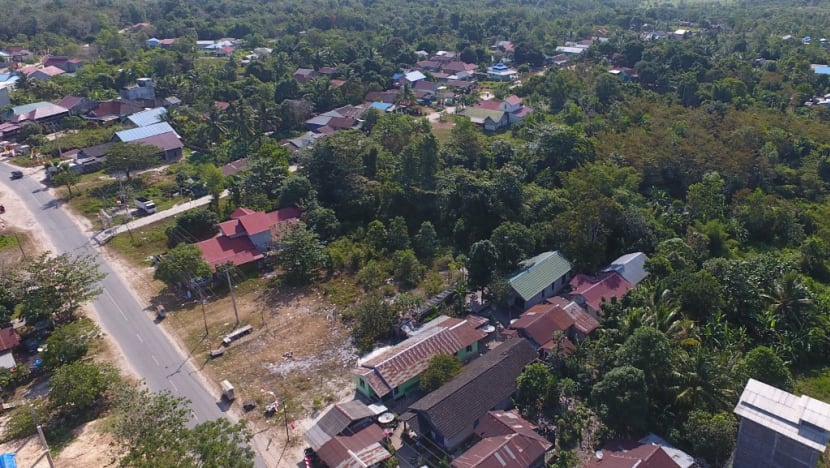 He suggested that the government be proactive in exploring the aspirations and concerns of civil servants, as well as addressing both their physical and mental needs.
One way of doing this is by training them to cope with change, he added, while allowing civil servants to express their opinions without fear. 
"If there is a forum for this, civil servants then need to contribute by conveying their thoughts so that decision makers can better understand their needs."
Dwi said that there have been no discussions so far on the relocation and she found it unfair. 
"These things need to be discussed democratically. I hope the leaders can find a solution for us civil servants who need to relocate for our common welfare.
"I am sure we civil servants love our country and want to do our best for it but we are also humans who have families and need to prepare for their future."