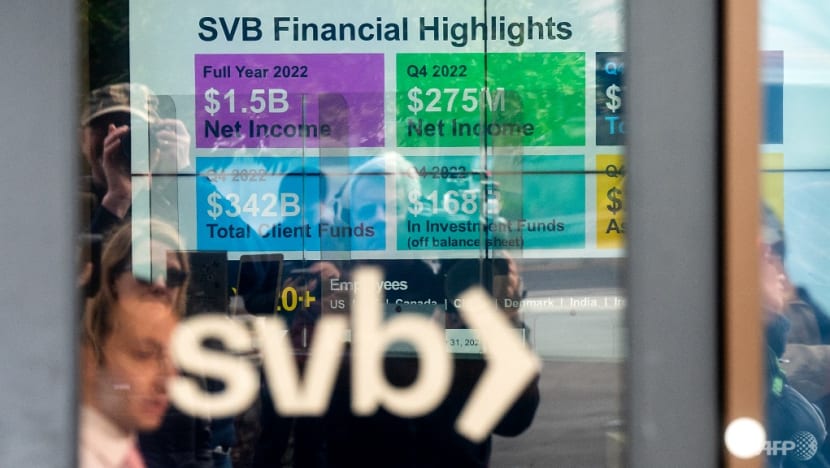 JAKARTA: The collapse of Silicon Valley Bank (SVB) will not have a direct effect on Indonesia's banking sector as it is strong and stable, according to a senior official.
Mr Dian Ediana Rae, chief executive for banking supervision of Indonesia's Financial Services Authority (OJK), said the closure of the US bank is not expected to have a direct impact on Indonesian banks. 
This is because the latter does not have a business relationship, facility line or investment in SVB securitisation products, he said in a statement issued on Monday (Mar 13).
He added that banks in Indonesia also do not provide credit and investment to technology startups or crypto companies, unlike SVB and other banks in the US. 
"Therefore, OJK hopes that the society and industry will not be affected by various speculation," he said.
SVB, a major lender for start-ups in the US, collapsed after a sudden run on deposits, prompting regulators to seize control last week. It had about US$209 billion in total assets before suddenly collapsing within 48 hours.
Additionally, Signature Bank, America's 21st largest bank was also forced to close by the authorities.
The Joe Biden administration has moved to prevent financial contagion. It has unveiled emergency measures to guarantee the deposits of SVB's customers. 
In OJK's statement, Mr Rae added that after the Asian financial crisis in 1998, Indonesia had taken fundamental steps to strengthen institutions, legal infrastructure, governance and customer protection, creating a robust, resilient and stable banking system.
OJK will continue to monitor various developments that are taking place globally and their implications for Indonesia's banking sector, he added. 
Meanwhile, the Monetary Authority of Singapore (MAS) has said that Singapore's banking system has "insignificant exposures" to the collapse of SVB and Signature Bank.
On Wednesday, Malaysia's Deputy Finance Minister Steven Sim told parliament that SVB's collapse will have minimal and limited impact on banking institutions in the country.
The New Straits Times (NST) reported that Mr Sim said that Malaysia's banking system remained competitive, resilient and continued to perform its role as an effective financial intermediary.
"In terms of regulation, capitalisation and also liquidity management, we have regulations that are quite strict," he was quoted as saying by NST.
Listen: Silicon Valley Bank has collapsed, now what?