'Beautiful and culturally valuable': Indonesia graveyard community seeks history through old cemeteries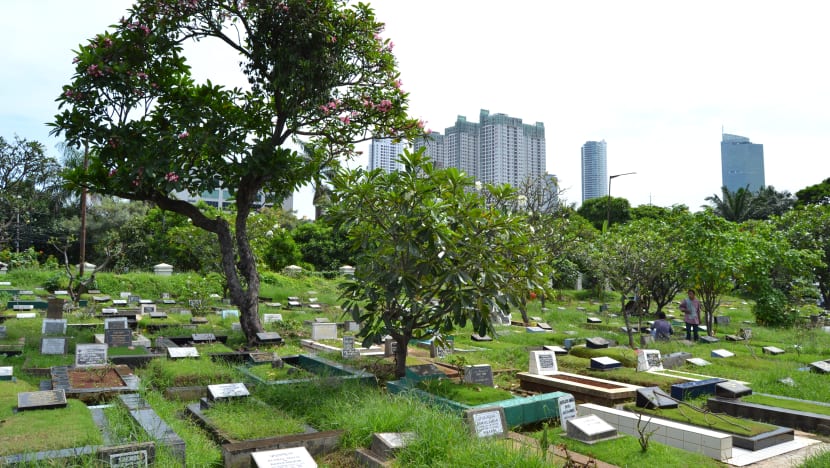 JAKARTA: For most people, graveyards are places to avoid as they are often associated with spirits or spooky things best left to the otherworld.
But there are others like Ruri Hargiyono, who finds solace in them and enjoys spending her free time visiting cemeteries.
When she was in primary school, her father passed away. Soon after, she would spend the afternoon at his cemetery and bring along her school books to study there.
The communication specialist's peculiar hobby has led her to be the co-founder of an Indonesian community named Indonesia Graveyard, which frequents cemeteries almost every fortnight to learn about their history.
They also do clean-ups of old abandoned graveyards.
"Initially, it was just me and my late friend Deni who used to go to cemeteries and we loved to take photographs," said Hargiyono, referring to the community co-founder Deni Priya Prasetia who passed away in 2019.
"So we would post them on our personal Instagram account, but then we both got complaints from our friend who asked us: 'Why are you posting such pictures? My timeline was flooded with pictures of cemeteries.'"
Realising that their friends were not fond of graveyards, they decided to set up a new Instagram account for their cemetery pictures in 2017.
To their surprise, other people started to follow their account and wanted to join the duo on their graveyard excursions in Jakarta and the surrounding suburbs.
This was then the beginning of the community which has no official membership.
Different people would usually join the community founders on their trip, but they tend to do visits as a group of five.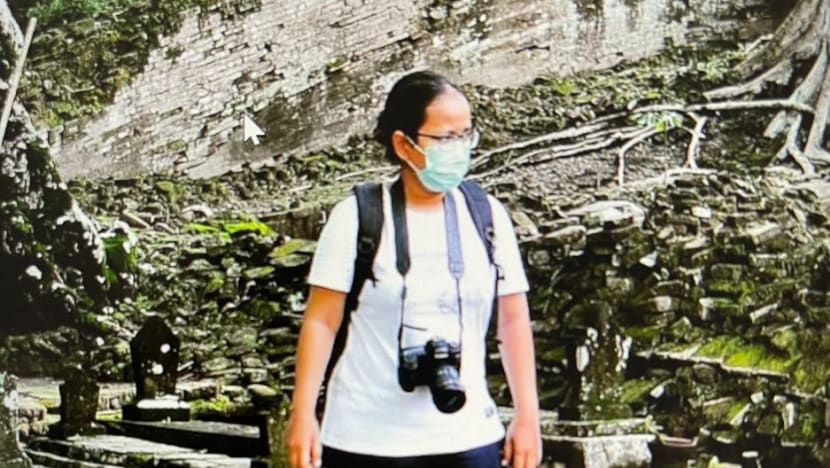 HISTORY FROM OLD CEMETERIES
There are about 100 public cemeteries in Jakarta alone as well as several private ones and numerous unregistered graveyards, all of which have their own uniqueness. 
Some of the old cemeteries visited by the community included those where revered religious figures in the Muslim community such as Habib Ali Kwitang were buried. The prominent figure who died in 1968 was much sought after by many people for his religious and spiritual guidance including Indonesia's founding president, Sukarno.
There are also cemeteries that went back several centuries before Indonesia's independence in 1945, including one which became the final resting place for Stamford Raffles' wife, Olivia Mariamne Raffles who died in 1814.
Her tomb in Tanah Abang cemetery, now called Taman Prasasti Museum, was next to where Raffles' friend John Casper Leyden (first English translator of Malay Annals) was laid to rest.  
Raffles was lieutenant-governor in Jakarta when Java came under British rule in 1811 before it was returned back to the Dutch in 1816.  
The cemetery is a cultural heritage of the Dutch colonial period and was considered the resting place of the colonial elites such as Dutch military officials.
Thus, many tombstones were made out of marble and the cemetery is still preserved.
As a history enthusiast with no educational background in the discipline, Hargiyono normally does some research before visiting the cemeteries to have a better understanding of the various burial grounds.
She would also take advantage of the language skills of her late friend and fellow co-founder Prasetia, who was able to read inscriptions on gravestones written in Chinese.
In Indonesia, Chinese graves are not ubiquitous and some are left relatively unmaintained as is the case with many cemeteries.
Visits to Chinese graveyards were specifically of interest to Hargiyono as Prasetia was able to read the writings on the tombstones, and they would find new insights and cultural values.
"There are many unmaintained cemeteries, especially Chinese ones. Apparently, there is a Chinese belief that if the cemetery is not well-preserved, the descendants' fortune would not be so good.
"I am sad if I see abandoned ones," she said.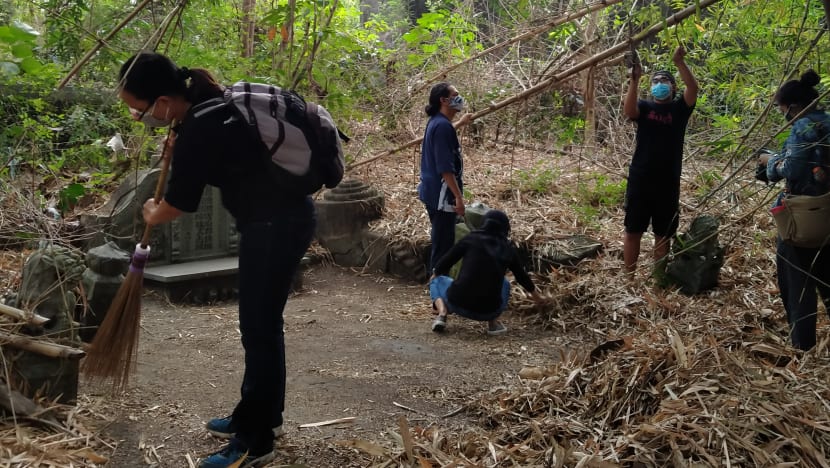 Once, in Central Jakarta, they visited the tomb of Souw Beng Kong, the city's first Chinese leader who immigrated from China in the 17th century.
"It was so miserable. It's next to a public toilet, and above it hangs a clothesline and apparently, it gets inundated whenever there's flood."
The community tries to help with the cleaning up whenever they can, but Hargiyono also realises that with just five people in the group they have their limitations.
"My friend said if the graveyards are clean, the prayers for the deceased won't be stuck there and they will be answered."
When co-founder Prasetia passed away in 2019, Hargiyono felt she lost a reliable partner with whom she could exchange views on certain matters.
She stopped leading the community and responding to people's messages for about a year.
When she relocated to her hometown Yogyakarta in 2020, Hargiyono got back on her feet and started to arrange visits to graveyards again.
The city, known as Indonesia's cultural hub, is home to many ancient Javanese cemeteries.
Since not everyone speaks ancient Javanese, Hargiyono finds herself fortunate to have a member who can read it and has become their guide when visiting ancient Javanese gravesites.
REQUESTS FROM FOREIGNERS TO FIND GRAVES
While there are other history enthusiast communities in Jakarta or even outside the country, Indonesia Graveyard also receives requests from abroad to find graves of deceased family members of non-Indonesians.
In 2018, they received a message from a man in New Zealand who asked them to find the grave of his uncle Cornelis Grinwis.
The man sent two pictures of the grave for them as a clue, one of which shows the headstone and the location name inscribed as Petamboeran, suggesting that the cemetery is in Petamburan, Jakarta. 
"So we went there and tried to find it among 15,000 graves," said Hargiyono.
They asked the management of the cemetery and even went there several times, but so far have not succeeded in finding it.
In another request, someone sought the group's help to locate the grave of an English man in Indonesia's second city Surabaya, but the requester did not know the name of the cemetery.
"Surabaya is a very big city. Where should we start? I decided to ask the communities there and asked the help of our followers, but the clues were too little."
Hargiyono also received requests while conducting public engagements. In one webinar session, an elderly woman asked her to find the grave of her grandfather while giving her the details.
"At that moment, I felt I am very useful as a person," she recounted.
Hargiyono, who is also a freelance photographer in her early forties, said the experiences with the community has given her many exciting memories and knowledge.
Even though she has personally visited about 5,000 cemeteries throughout her life, she feels there are still many others to explore.
"To us, a tombstone is not just a grave, but it is something beautiful and culturally valuable from the past.
"There are many things we can learn from a cemetery, each grave has its own story."
Read this story in Bahasa indonesia here.