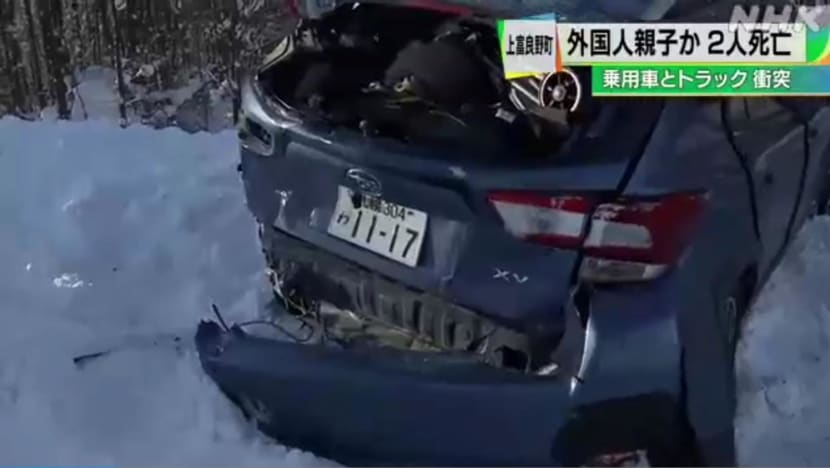 SINGAPORE: A Singaporean woman and her 4-month-old daughter were killed in a car accident in Japan's Hokkaido prefecture on Tuesday (Jan 10), after the car they were in collided with a truck. 
According to a report by NHK, the accident happened at around 11.30am on Jan 10. At the intersection of a road in Kamifurano, a town in Hokkaido, a passenger car carrying a family of four collided with a truck. 
A 41-year-old Singaporean woman and her 4-month-old daughter were killed, said the Japanese police. The woman's 44-year-old husband, who was driving the car, and the couple's 3-year-old daughter were seriously injured. Both of them were taken to the hospital. 
The driver of the truck was not injured. 
NHK reported that the passenger car was a rental and that the family of four were on holiday in Hokkaido.
The intersection where the accident happened had no traffic light but there was a stop sign on the road where the car was driving along. The road was also covered with snow at that time, NHK said. 
The Japanese police are investigating the cause of the accident. 
Responding to CNA's queries, Singapore's Ministry of Foreign Affairs said its embassy in Tokyo is in contact with the family and is rendering consular assistance and support. 
"The Ministry would like to express our deepest condolences to the family who lost their loved ones and wish the injured family members a speedy and full recovery.
"We would also like to express our appreciation to the Japanese authorities for their assistance."