Crowds throng Japanese shrines to pray for good fortune on first business day of 2023
Many Japanese traditionally visit a shrine or temple on the first few days of the New Year in a popular practice widely believed to bring good fortune for the rest of the year.
TOKYO: Japanese employees returned to work on Wednesday (Jan 4) after celebrating the first three days of 2023 by travelling and having family gatherings, as eased restrictions allowed a gradual return to normalcy following two years of muted celebrations.
As offices reopened, many employees visited shrines and temples in droves across the country to pray for economic success and a prosperous year ahead.
At the 1,300-year-old Kanda Myojin shrine in Chiyoda, where three major gods, including two deities of fortune and wealth, are enshrined, thousands of worshippers waited patiently in long lines to offer their prayers, bow and toss coins.
Many Japanese traditionally visit a shrine or temple on the first few days of the New Year in a popular practice widely believed to bring good fortune for the rest of the year.
Such large-scale gatherings were restricted for the past two years due to the COVID-19 pandemic.
Japan's royals on Monday also made their first public New Year greetings since the pandemic, resuming an annual tradition.
CROWDS EAGER FOR BLESSINGS
The mood at the Kanda Myojin shrine on the first business day of 2023 was upbeat, with many visitors optimistic about a positive economic outlook ahead as large parts of the world gradually move past the pandemic.
"We work for a public relations company targeting the overseas market," said a worshipper at the shrine. "We had no foreign travellers in Japan so it was tough. But with prospects of a recovery, I am relieved."
Another shrine visitor working in the property sector said he was hoping the gods will help his company secure new business brought about by the reopening of international borders.
"Last year, half of my customers were Chinese," he said, as he prayed for more clients in the coming year.
"We are seeing more from other Asian countries who feel Japan's real estate is cheap. And we want to welcome more foreign customers."
MIXED ECONOMIC OUTLOOK
Amid that optimism, the Japanese government recently upgraded its economic growth forecast.
Prime Minister Fumio Kishida's administration said it projects real gross domestic product (GDP) to expand 1.5 per cent in the fiscal year beginning in April.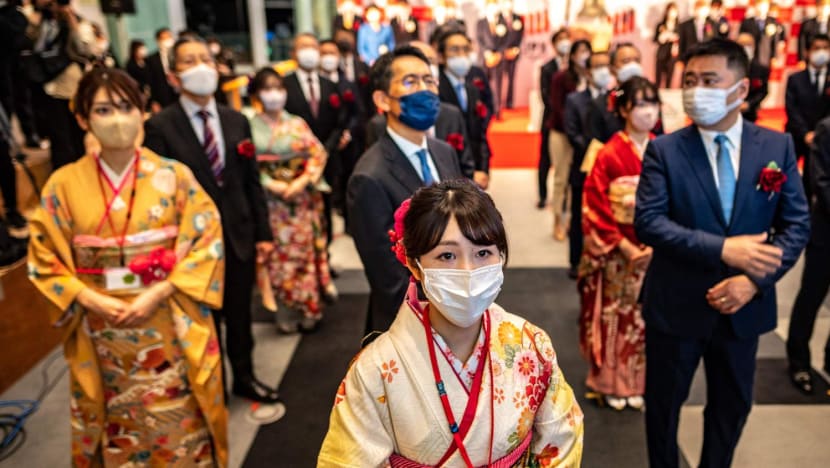 Real economy is expected to reach 558.5 trillion yen (US$ 4.3 trillion), driven by higher wages, strong domestic demand and robust corporate investment.
Despite the positive outlook from the government, economists are adopting a cautious approach due to external factors such as risks of a global recession, and continued energy and supply chain disruptions on the back of the ongoing war in Ukraine.
"I think risk is definitely on the downside because external headwinds from the United States and Europe are probably larger than anticipated," said Mr Masamichi Adachi, UBS Securities Japan's chief economist.
He added that many Japanese are also not spending enough to lift the economy out of the doldrums.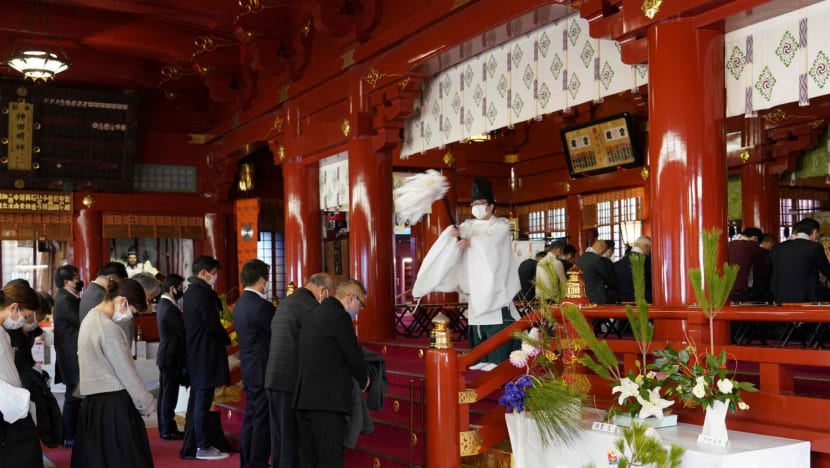 "Household savings rate is still quite high, meaning the level of spending, level of consumption, of disposable spending is much, much lower than the level before the pandemic," he said.
According to Mr Adachi, Japan's economic outlook may not improve much unless it can stem the trends of a fast-shrinking population, low productivity, and stalled structural reform.
Economic concerns aside, worshippers at the shrine were also praying for good health, as fears of the pandemic have not completely gone away.
"I hope I do not catch the COVID-19 virus this year and be healthy," said a visitor at the shrine.