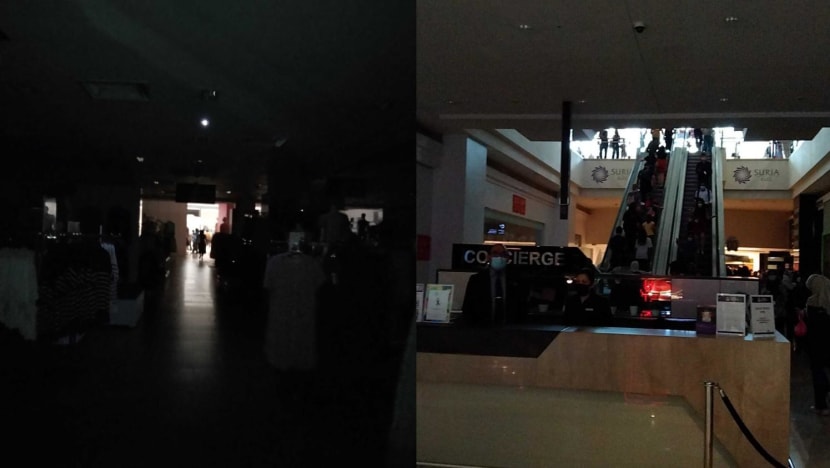 KUALA LUMPUR: Malaysia's Klang Valley area, spanning Kuala Lumpur and Selangor, as well as several other states were hit by a blackout on Wednesday (Jul 27) afternoon.
The power outage, which plunged some buildings into darkness and disrupted public transport, also affected the main terminal of Kuala Lumpur International Airport (KLIA).
The airport initially advised travellers of a "power supply interruption" at about 1.30pm. It later said in a tweet at about 2.40pm that the power supply was fully restored. 
KLIA Ekspres, which runs an airport transfer train between several locations and KLIA, also confirmed that regular train services have resumed. 
The power supply at transport hub Bandar Tasek Selatan and KLIA stations have also been restored, it said in a tweet.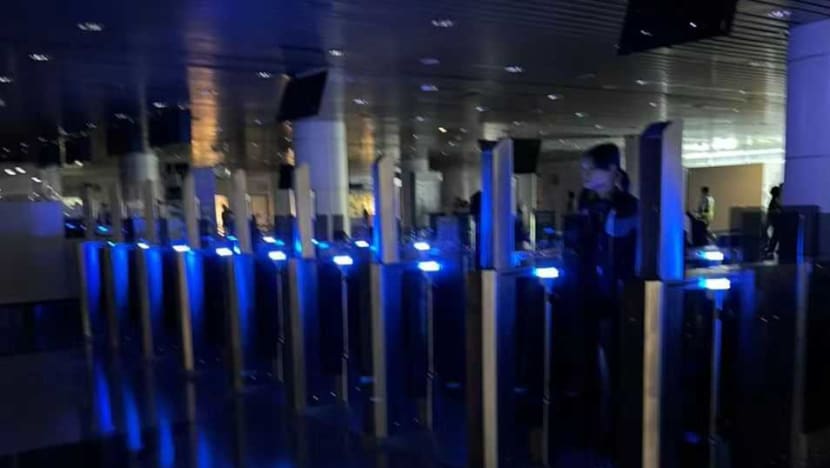 Malaysia's multinational electricity company Tenaga Nasional Berhad (TNB) said at 1.20pm that an electricity supply disruption had occurred in several areas.
"Among the affected areas are Petaling Jaya, Cheras, Bangi, Bayan Lepas, Seberang Jaya, Panchor dan Bandar Indera Mahkota.
"Despite this, supply has been restored fully within 20 minutes to 40 minutes in all areas except at affected locations in the Klang Valley," it added. 
In a subsequent update, TNB said electricity was successfully restored to all affected areas as of 3pm. 
Investigations found that the supply disruption, which began at about 12.40pm, was caused by damage to equipment at a main intake substation at Yong Peng North in Johor, said TNB. 
"It resulted in a load loss of 2.2GW, which is 10 per cent of the total supply demand in Peninsular Malaysia," it added.
AstroAwani news agency had earlier reported blackouts in Klang Valley locations such as the KLCC, Publika and Ampang Point shopping malls. Bukit Jalil, Bangsar South and Hospital Universiti Kebangsaan Malaysia (HUKM) were also reportedly affected.
Photos and videos shared on social media showed a blackout at KLCC, with no lights in the stores and escalators at a standstill. 
Public transport operator Rapid KL said at about 1.30pm that the electrical supply disruption had also affected its rail services, in particular, the Ampang-Sri Petaling Light Rail Transit (LRT) line. Services were back to normal by about 2.20pm. 
According to the New Straits Times, Kuala Lumpur City Hall deployed traffic wardens to control and monitor the roads as traffic lights were also affected by the power outage.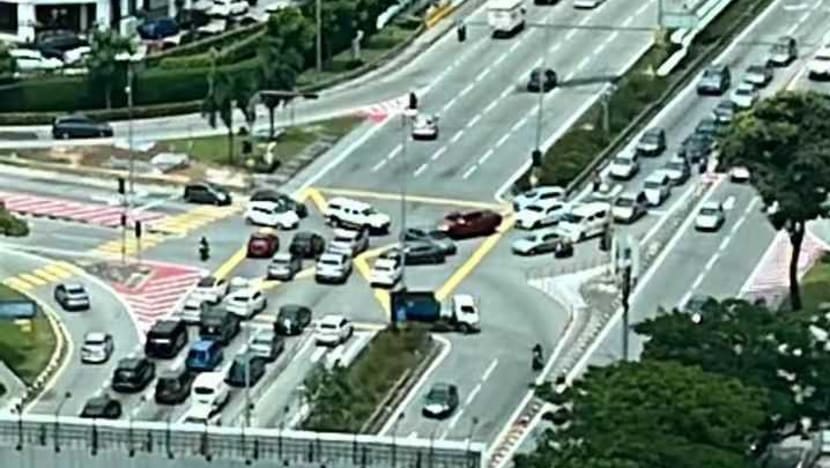 Several people in Malaysia took to social media to share images and videos of affected locations. 
A video by Twitter user AshaMegat showed a partial blackout inside KLIA at about 12.40pm. The lights were out in several stores and in the corridor. 
The situation is now "back to normal", he said at about 1.45pm. 
Another post by Twitter account soley_eha showed that a shopping mall in the state of Kuantan was also affected by a blackout.