Paradise beaches of Langkawi struggling to bring back international visitors post-COVID
With the easing of COVID-19 restrictions and international travel slowly returning to normalcy, Langkawi is seeing a gradual recovery after reopening its shores to visitors last year.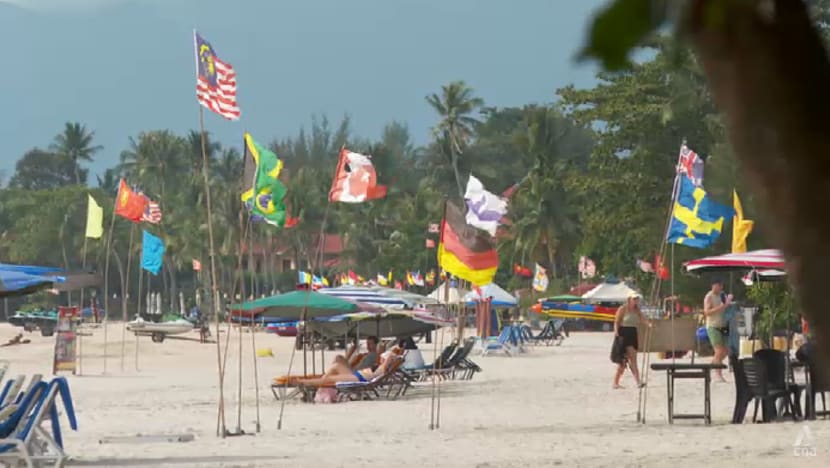 LANGKAWI: Tucked off the coast of northwestern Malaysia, the island of Langkawi is often touted as the jewel of Kedah state, with turquoise waters and lush greenery.
For decades, its idyllic blonde beaches and jungle-cloaked valleys have attracted both locals and tourists from around the world.
Before COVID-19 struck, tourism accounted for nearly 90 per cent of its economy.
The holiday destination took a severe beating during the pandemic when tourist arrivals came to a standstill. Businesses were shuttered and many locals lost their jobs.
One such affected business owner was Norhayati Noor, who had to temporarily close her tour company. On top of losing her income, she had to pay rental costs. 
"We couldn't do any business for two years. Cenang (beach) used to be very happening. But during the heights of COVID-19, it became a ghost town. So how could we run any business?" said Ms Norhayati, the director of Marine Waves Holidays. "But even then, rental costs still applied."
SLOW RECOVERY
With the easing of COVID-19 restrictions and international travel slowly returning to normalcy, Langkawi is seeing a gradual recovery after reopening its shores to visitors last year.
The tourist hotspot is on track to hit 2.5 million tourist arrivals this year, according to the authorities.
Travellers are already back on the island, giving hotels, restaurants, and other businesses a much-needed boost.
"It's the kind of place where you can just relax and have good times during your holidays, rest a little bit," said a tourist.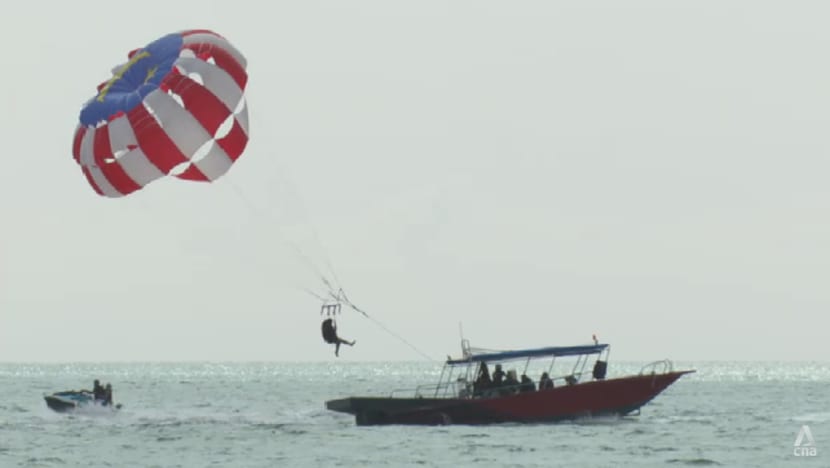 "There's all sorts of things here in Langkawi, including tourist attractions like the cable car, the 3D museum and so on," another tourist told CNA.
Still, industry players say it is a far cry from pre-pandemic times. Earnings for some of the island's roughly 200 tour guides, for example, are about 40 per cent lower these days.
"The industry is not fully recovered. Some of them are still struggling," said Langkawi Tourist Guide Association president Ardi Bahador.
INTERNATIONAL TOURISTS SLOW TO RETURN
Before the pandemic hit, about 3.9 million tourists visited Langkawi in 2019, according to the Langkawi Development Authority (Lada).
While local tourism has picked up, international visitors are still slowly trickling in. Of 1.8 million visitors from January to September this year, about 85 per cent were locals.
Beijing's strict zero-COVID policy has caused tourist numbers from China to plunge.
"When you talk about tour guides, it is not only English or Malay speaking guides. There are Chinese speaking guides as well. But there's no Chinese (tourists) coming into Langkawi, so there's (still) no income," said Mr Bahador.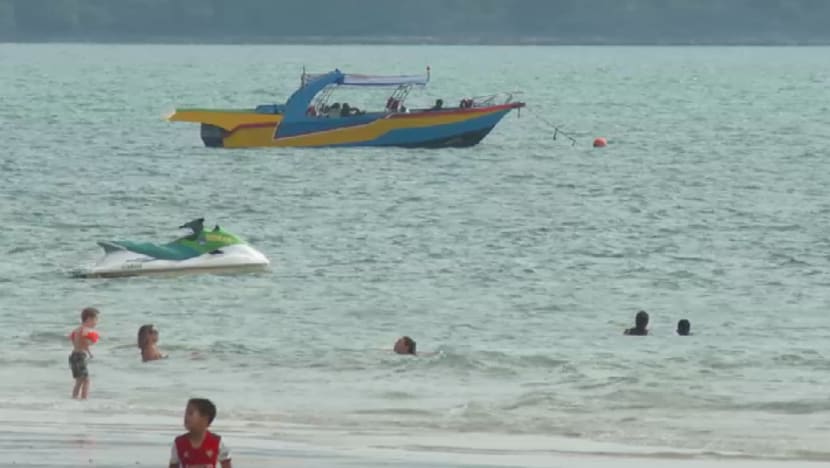 The island is also seeing fewer travellers from countries like Germany, Australia and Britain, which typically make up the bulk of visitors.
Local media, quoting Lada, attributed the drought of foreign tourists to a lack of direct flights.
With travel picking up in the region, Langkawi also faces stiff competition from other island destinations offering cheaper alternatives, said an academic, adding that even locals are increasingly choosing beach holidays in other Southeast Asian countries.
"Now we can see the trend, especially among the Malaysians, that it's shifted to southern Thailand because of the cheaper costs," said lecturer Dzulhilmi Ahmad Fawzi from the Universiti Utara Malaysia's school of government.
"For Langkawi, it might cost about 300 to 400 ringgit (US$65 to US$87) for a four-star hotel. But in Thailand, you might get it for half (the price)," he added.
Langkawi's authorities have set in motion plans to boost tourism recovery. These include injecting funds for hotel upgrading works, urban renewal, and heritage conservation.
Signs of changing attitudes towards sustainability and eco-tourism are also emerging in Malaysia.
For instance, green groups are urging local travel operators to go beyond the typical island-hopping tours and offer more nature-based alternatives that could cover forests, mountains and waterfalls.