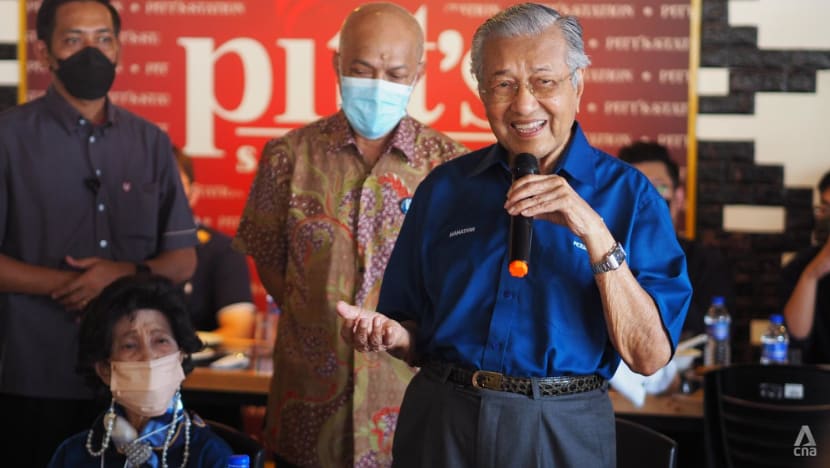 KUALA LUMPUR: Dr Mahathir Mohamad has demanded an apology from United Malays National Organisation (UMNO) president Ahmad Zahid Hamidi for claiming that he had faked his identity as a Malay. 
In a Facebook post on Tuesday (May 17), Dr Mahathir, who is former prime minister of Malaysia, called Ahmad Zahid a "compulsive liar", adding that he would take legal actions if no apology is extended. 
"Zahid is a liar. Whites say 'compulsive liar'. Previously during the campaigning for the 14th general election, he issued a statement purporting that my original identification card had named me as Mahathir a/l Iskandar Kutty," Dr Mahathir said.
A/l is short for "anak lelaki" (son of), which is commonly used in names of Malaysians with Indian ancestry. Malay men use "bin (son of)" in their names.  
Dr Mahathir, who had led UMNO for decades and is now the chairman of Parti Pejuang Tanahair (Pejuang), said Ahmad Zahid had alleged that the latter received an identification card bearing the aforementioned name from the director-general of the National Registration Department. 
"This allegation by Zahid was to accuse that I was of Indian descent and had made use of Malays for the 22 years that I was prime minister," the Langkawi MP said, adding that Zahid did not produce any evidence to back this claim. 
In his post, Dr Mahathir provided the link to a Malaysiakini article dated Jul 30, 2017, which reported on Ahmad Zahid's said remarks in a speech at an UMNO meeting. 
"He wanted to discredit me in such a way by showing to the public that I had lied about the status of my race," Dr Mahathir wrote. 
"With that he wanted to dispute my eligibility to lead UMNO, other Malay parties and also the Malays as a whole. 
"Apparently I am 'anak lelaki' and not 'bin', so I am not a Malay." 
Dr Mahathir, who will turn 96 in July, said he does not deny that he has Indian lineage and had stated as much in his book.
"But the fact is, my birth certificate and my identification card say Mahathir bin Mohamad.
"According to Malaysia's Constitution (Article 160), I am Malay and my struggle has been to defend the interests of my race," he wrote. 
Dr Mahathir added that his parents were born in Malaya before its independence and the family adhered to Islam, speak Malay at home and practise Malay traditions.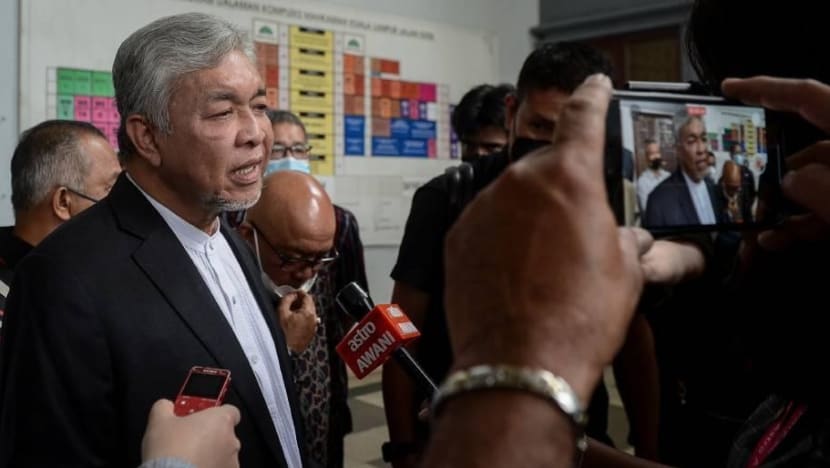 "IT DID NOT JUST DAMAGE MY REPUTATION" 
He said Zahid's lies that had defamed him prompted him to consider initiating legal actions.  
"Before this I never liked to use the court although many slandered me, because I realise in political campaigning there will be some who act beyond the limits.
"But this time I feel the need to act because Zahid's lying attitude is sickening and cannot be left at just that," Dr Mahathir said. 
"It did not just damage my reputation, but the act of him lying to UMNO supporters and other Malays in order to stay in power is very dangerous."
Dr Mahathir brought up the lineage issue in response to Ahmad Zahid's defamation suit against him. 
The suit, filed in April this year, was in regards to the former prime minister's comments that Ahmad Zahid had sought his help to get his corruption court cases dropped. 
The UMNO leader had filed his statement of claim on Apr 20 at the Kuala Lumpur High Court, seeking an injunction against Dr Mahathir from repeating his remarks which he made in a Pejuang event on Feb 23. 
In his Tuesday Facebook post, Dr Mahathir said he is "bored with Zahid's attitude". 
He said he would not elaborate on the suit but would meet Ahmad Zahid in court.