'Unfinished business' spurred Malaysia PM Anwar to take on finance portfolio: Analyst
Despite fears that Mr Anwar would give in to UMNO's demands for Cabinet positions during negotiations for his unity government, Mr Adib said that it was a "major achievement" for the prime minister to secure critical roles for those loyal to him.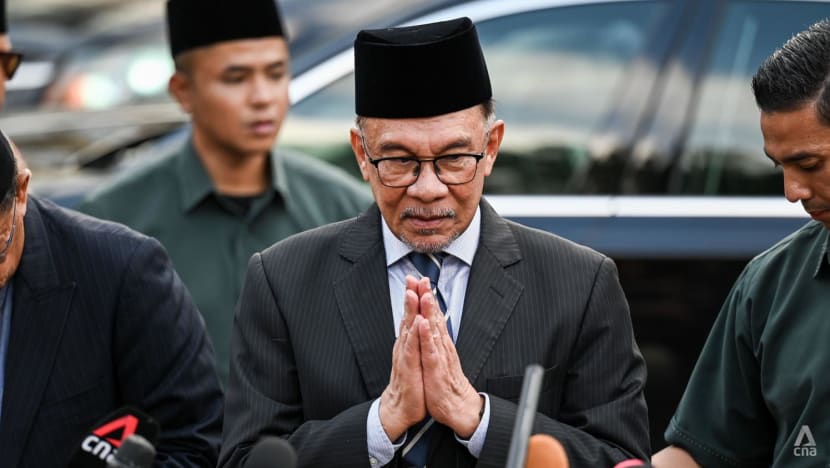 SINGAPORE: Malaysian Prime Minister Anwar Ibrahim's Cabinet reveal on Friday (Dec 2) showed that his strategic allocation of key positions reflected lessons from the previous short-lived administrations, a political observer said.
In addition, Mr Anwar has taken on one of the most crucial portfolios – finance, on top of his prime ministerial responsibilities. 
This is likely due to "unfinished business" from his previous stint in the role, said analyst Adib Zalkapli.
Mr Anwar kept to his promise of appointing two deputy prime ministers – one from the peninsula and another from the Borneo bloc in east Malaysia.
Before announcing his Cabinet, Mr Anwar said that Pakatan Harapan (PH) was the main strength of the unity government as the biggest coalition, followed by Barisan Nasional (BN), and Gabungan Parti Sarawak (GPS). He indicated they would be the main pillars of his new government.
Accordingly, he appointed Ahmad Zahid Hamidi, president of BN's biggest party, United Malays National Organisation (UMNO), as well as GPS' Fadillah Yusof as his deputies.
"In a way, Anwar had no choice but to give a prominent position to the UMNO president," Mr Adib, director of consulting firm BowerGroupAsia, told CNA's Asia Tonight.
"He probably learnt lessons from the last two prime ministers who appointed junior UMNO leaders, who were not in the top leadership, to strategic positions. And it wasn't easy for the two prime ministers when they defied UMNO hierarchy," he added.
Although support for the once-dominant UMNO has weakened in recent elections, the party remains a force in Malaysian politics and is popular with rural voters.
ANWAR DOUBLE-HATS AS FINANCE MINISTER
Apart from the top job, Mr Anwar has personally taken on the finance portfolio and will serve as the country's finance minister.
Mr Anwar likely took up the position as he has "unfinished business" from when he was previously in the role, and will seek to tide the country through immediate economic turbulence such as soaring inflation and recession fears, Mr Adib said.
He first held this Cabinet role 30 years ago under the government of then-prime minister Mahathir Mohamad. Mr Anwar was subsequently fired in 1998 after a bitter fallout with Dr Mahathir over the handling of the Asian economic crisis.
"Symbolically, when Anwar was sacked … he was also the finance minister. So by reappointing himself as the finance minister with expected economic challenges on the horizon, we can say that this is Anwar versus economic crisis part two," Mr Adib said.
"He's trying to complete an unfinished business from 24 years ago."
Members within the unity government vying for the finance portfolio, as well as lobbying from the private sector, might be another reason why the new prime minister took on the position, Mr Adib said.
"There was intense competition and intense lobbying. So Anwar kind of ended that competition and intraparty tension by appointing himself as finance minister," he said.
During his televised Cabinet unveil, Mr Anwar said it would be the priority of his government to spur Malaysia's economy, ease the cost of living and lift the people's burden.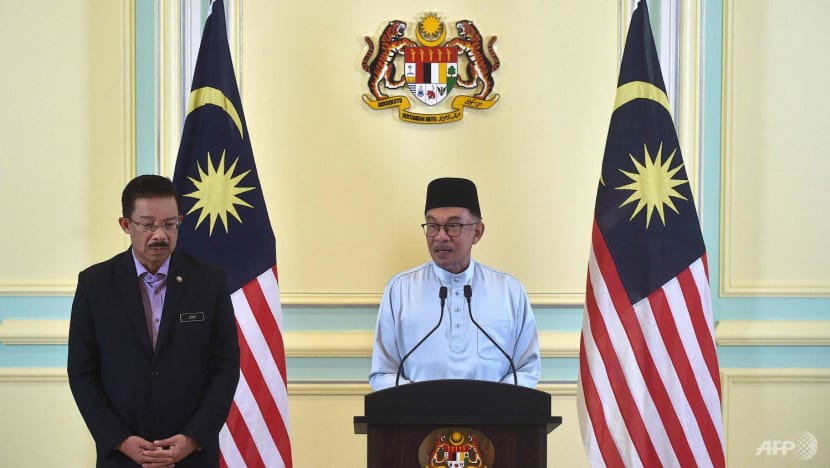 As finance minister, Mr Anwar said that he would be at the forefront to confront wastage and cut the budget for frivolous activities.
He added that while these will not amount to much savings, it is a start and will send a clear signal to the people this his Cabinet will fulfill its responsibilities.
SYMBOLIC VICTORY FOR UMNO
Mr Adib said that with two deputy prime minister positions reflecting the unity government dynamics, the role is more symbolic and less powerful today compared with previous administrations.
Regardless, he noted with surprise that Mr Ahmad Zahid was also given the rural development minister portfolio, as it is a strategic position to win the support of the crucial rural Malay-Muslim votes, and typically held by the ruling party in recent times.
The two previous governments of former prime ministers Muhyiddin Yassin and Ismail Sabri Yaakob both made sure the role was held by their respective parties, Mr Adib said, calling Mr Anwar's move "unprecedented in recent times".
"By appointing Ahmad Zahid as the minister of rural affairs, it suggests that perhaps PH either has given up on the fight for the hearts and minds of the Malay voters, or it realises the fact that the party needs UMNO to be at the forefront of the fight against PAS and Bersatu to win the Malay voters," he said.
Both Parti Islam Se-Malaysia (PAS) and Parti Pribumi Bersatu Malaysia (Bersatu) are popular with Malay voters. They are part of the opposition Perikatan Nasional (PN) coalition, which won the second largest number of seats in parliament in the recent general election.
Despite fears that Mr Anwar would give in to UMNO's demands for Cabinet positions during negotiations for his unity government, Mr Adib said that it was a "major achievement" for the prime minister to secure critical roles for those loyal to him.
This includes the home affairs portfolio, which Mr Anwar appointed to his long time loyalist Saifuddin Nasution Ismail.
"First, he chose himself to be the finance minister, which is a very powerful portfolio responsible for the next budget and the treasury. Then home affairs as well with all the state apparatus under his control," Mr Adib said.
"(These roles have) always been held by people close to the PM. So it's a major achievement for Anwar to keep these portfolios."