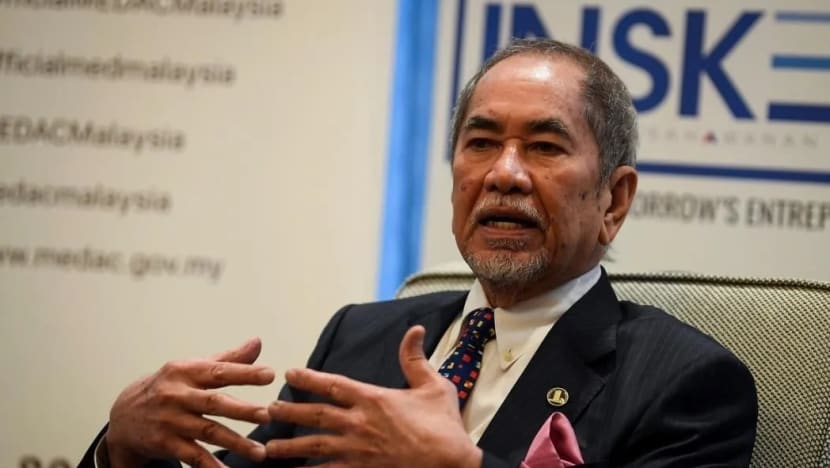 KUALA LUMPUR: The Malaysian government has agreed to abolish the mandatory death penalty, Minister in the Prime Minister's Department Wan Junadi Tuanku Jaafar said.
In a statement on Friday (Jun 10), the de facto law minister said that capital punishment would be replaced by other types of punishment at the court's discretion.
This decision was reached following the presentation of a report on the study of alternative sentences for the mandatory death penalty during the Cabinet meeting on Jun 8. 
"The Cabinet has agreed that further studies and research should be carried out regarding proposed alternative sentences for 11 offences which carry the mandatory death penalty, one offence under Section 39B of the Dangerous Drugs Act and 22 offences which carry the death penalty but under the discretion of the court," the statement read. 
Section 39B of the Dangerous Drugs Act pertains to drug trafficking. 
Crimes currently punishable by death in Malaysia include murder, drug trafficking, terrorism, kidnapping and possession of firearms.
The further studies would be carried out together by the Attorney-General's Chambers, the legal affairs division of the Prime Minister's Department, and other stakeholder ministries and departments, Dr Wan Junaidi said. 
"This action is very significant in ensuring that the amendments to the related Acts take into account the principles of 'proportionality' and constitutionality in whatever proposals to the government later," Dr Wan Junaidi said. 
The government would also study the feasibility of the criminal justice system, covering areas such as pre-sentencing procedures, the establishment of a sentencing council and a law commission, the development of sentencing guidelines and prison reforms, he added.  
The government's decision, Dr Wan Junaidi said, showed the government's priorities in ensuring the protection of all parties' rights, while reflecting the transparency of the country's leadership in improving Malaysia's criminal justice system.