'It felt as if we were going to die': MAS flight from KL to Sabah turns back after losing altitude sharply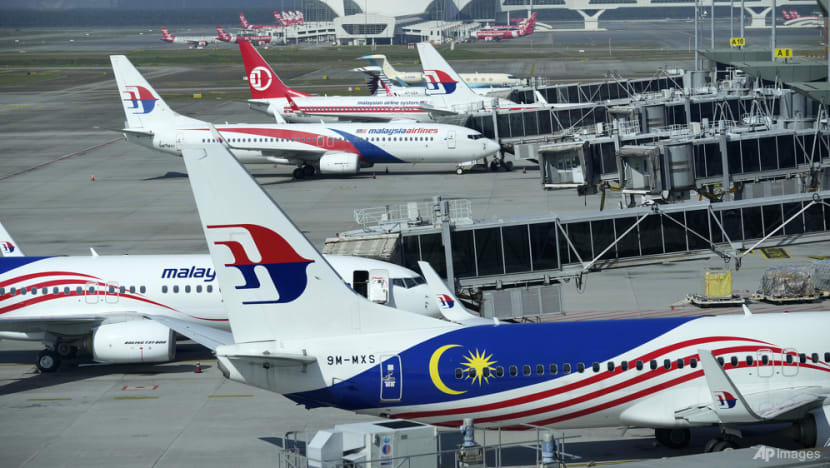 KUALA LUMPUR: A Malaysia Airlines (MAS) flight from Kuala Lumpur to Tawau in Sabah dove several thousand feet in mid-air, with passengers panicking as the plane lost altitude sharply.
Flight passenger Halimah Nasoha wrote in a Facebook post on Monday (Apr 4) that she boarded flight MH2664 on Sunday at 2.30pm. 
She claimed that at about 3.03pm, according to the website FlightRadar24, the plane suddenly plunged from 31,000 ft to 24,000 ft within seconds.
"I was tossed around a few times because I wasn't wearing my seatbelt (At the time, we were allowed to unbuckle our seat belts)," she wrote.
"The passengers were shouting and crying. It felt as if we were going to die."
Checks on the FlightRadar24 website showed that at 7.07am (UTC), the altitude of the plane was 25,000 ft. In under a minute, the altitude dropped to 23,375 ft before climbing back to 25,450 ft just before 7.09am.
The passenger added that subsequently, the plane made a U-turn and flew around the Melaka area before heading to the Kuala Lumpur International Airport (KLIA).
She said that she took another flight on Sunday evening and safely reached Tawau at 9.50pm.
She added: "Not everyone who has gone through this type of experience gets to live to share their story, and for that I am grateful ... Thank you to the pilots who managed to take control of the plane and save us."
Responding to CNA's queries, MAS said on Wednesday that the plane "performed an air turn back due to technical issues with the aircraft, compounded by bad weather en route".
"As a precautionary measure, the pilot made the decision to return to Kuala Lumpur in the interest of passenger safety. The aircraft landed safely in Kuala Lumpur at 5.03pm."
The Civil Aviation Authority of Malaysia (CAAM) wrote in a statement on Tuesday that it had been in close contact with MAS to ensure that all the technical safety matters were addressed in accordance with safety procedures and regulations. These included pilot responses and airworthiness processes for the aircraft type, it added.
CAAM CEO Chester Voo said they would be reviewing Malaysia Airlines Berhad's internal Flight Data Monitoring System, which monitors and records all flight data profiles of the operating aircraft.
"Preliminary data has shown correct responses by the operating crew following the issue onboard. 
"CAAM will continue to monitor the situation and will not compromise on any issue that could potentially jeopardise the safety and security of airlines operations and the public," he said.