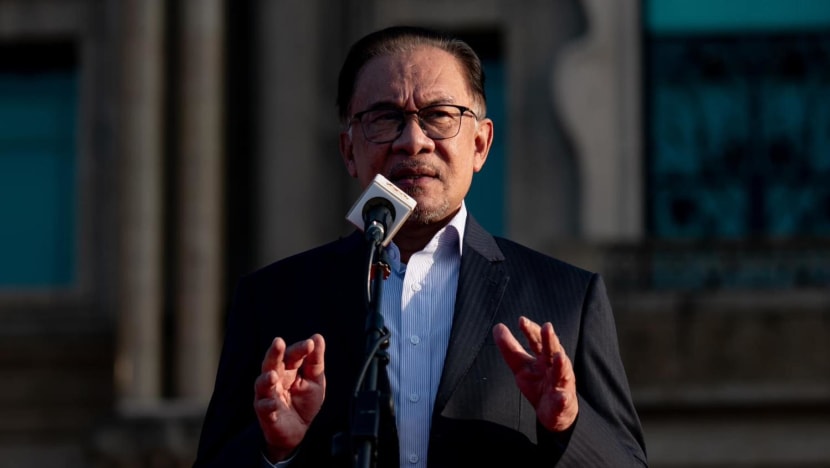 PUTRAJAYA: Malaysian Prime Minister Anwar Ibrahim has called on civil servants to speak out against actions by the government that are deemed to have violated rules and regulations.
In his monthly address to the staff of the Prime Minister's Department on Monday (Jan 16), Mr Anwar said that civil servants should act as a check and balance and speak out against actions that may be in violation of the law.
He said that no minister - even himself - should be spared from scrutiny.
"At the finance ministry, there were many questionable files. It is easy to place the blame on the officers. But if there are instructions from a minister or even a prime minister, of course the officer would comply with it," said Mr Anwar, who is also finance minister.
He added: "But now I have given clear instructions that if there are minutes that come from the prime minister himself that go against the law, I must be informed of the matter.
"This goes for my officers as well as those from the offices of the deputy prime ministers or the other ministers as well."
Mr Anwar stressed that Malaysia "cannot succeed as a nation" if there are leakages from the administration.
He was quoted as saying by Bernama that there were contracts made previously with commissions that were too high, or with prices that were not reasonable.
"As I have mentioned, contracts with commissions that are too high or the price is not reasonable. I am not pointing fingers at anyone. It's a fact. You cannot succeed as a nation if there are so many leaks," he said.
At the same time, Mr Anwar said that civil servants and members of his Cabinet should work to implement changes in the national administrations.
In his address on Monday, he also stressed that while the system has been consolidated for decades, there "must be a desire to bring change".
"We must not allow the culture of contentment to bog us down," he was quoted as saying by The Star.
In his first address to civil servants after being sworn in as prime minister on Nov 24, Mr Anwar stated that the government under his leadership will not continue to allow for financial leakages and corruption.
"We must restore the image of the civil service, which has been tarnished. This can only be done through change," he said, according to Free Malaysia Today.