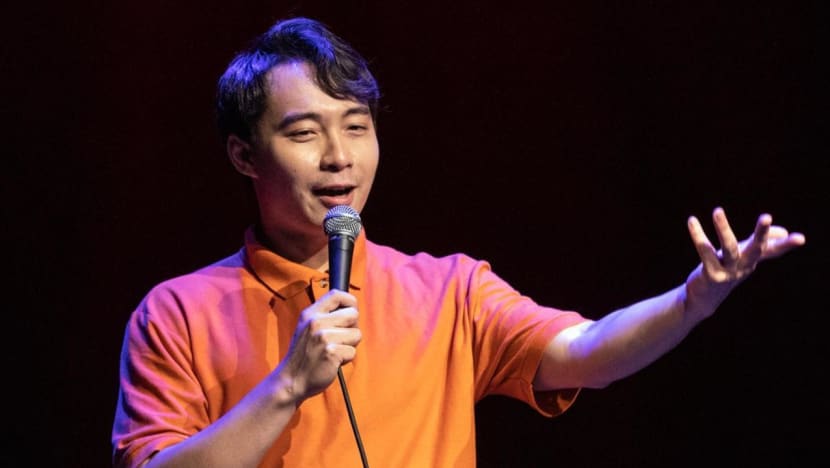 KUALA LUMPUR: Malaysia-born stand-up comedian Nigel Ng has been suspended from Weibo, China's equivalent of Twitter, after posting a clip poking fun at the Chinese government. 
According to The Guardian, the comedian - better known as Uncle Roger - published a clip from an undated stand-up show on Twitter last Tuesday (May 16) with the caption "Uncle Roger about to get cancelled".
In the video clip, Ng is seen lightheartedly teasing China in his stand-up routine. 
In one interaction with an audience member, Ng asks a man where he comes from. 
When the member of the audience says that he was from Guangzhou in China, Ng responds with "China, good country, good country" which elicits laughter from those present.

He alluded to accusations that Beijing uses mobile phones and communication hardware made by local companies to spy on the population.
In the clip, Ng also asks if anyone in the audience came from Taiwan. 
"Not a real country. I hope one day you rejoin the motherland," Ng then jokingly says. 
Later on Saturday, his account on Weibo was suspended from creating new posts. A message on the page said Ng was blocked "due to the violation of relevant laws and regulations", according to CNN. However, no further details were given. 
The clip - which is also part of a trailer for his upcoming show - has garnered over 900,000 views. 
On Monday, Ng reposted the video to Twitter. He wrote: "For some reason this clip got a ton of views this past weekend. I wonder why".
According to the Guardian, Ng - who was born in Kuala Lumpur and is now based in Britain - has not specifically commented on his Weibo account suspension. 
Ng is the most recent comedian who appears to have been singled out by Chinese authorities in their campaign against such artistes. 
Earlier this month, Li Haoshi, better known by his stage name House, was detained after officials said he made a mockery of the People's Liberation Army. 
In 2021, Ng had sparked a censorship row after he apologised to Chinese fans and removed a video featuring a fellow YouTube star who had been critical of Beijing.