Helicopter carrying health officials crashes in Malaysia's Cameron Highlands, all passengers found alive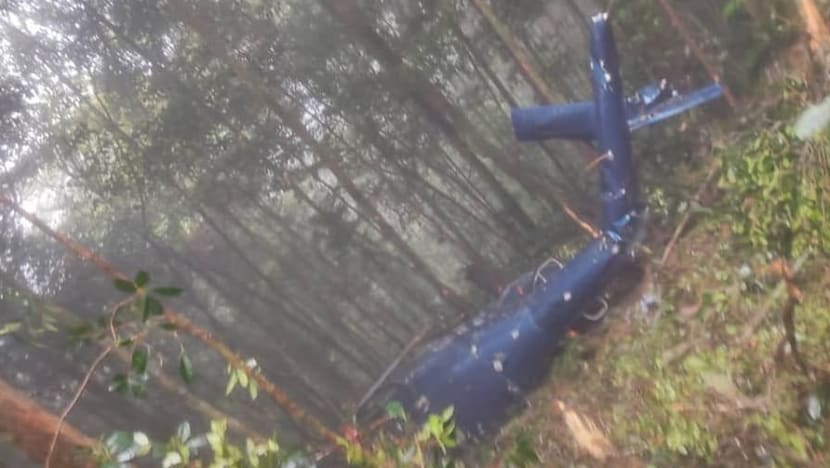 KUALA LUMPUR: Six people have been found alive after the helicopter they were in crashed in Cameron Highlands on Wednesday (Oct 26). 
The crash occurred while the helicopter attempted an emergency landing in a forested area near Brinchang on Wednesday afternoon. At about 3.50pm, a search and rescue team located the victims.
The passengers - members of a medical team including a doctor - were found with light injuries, while the pilot of the private helicopter was uninjured, according to a Pahang and Fire Rescue Department spokesman.
"The victims have been given early treatment," said the spokesman, adding that one of them suffered a broken leg. 
The Civil Aviation Authority of Malaysia (CAAM) said in a statement that it was notified of the accident involving the Airbus AS 355 F2 helicopter at 1.03pm near Tanah Rata, Cameron Highlands.
"A safety investigation will be conducted by the Air Accident Investigation Bureau under the Ministry of Transport Malaysia," said CAAM CEO Chester Voo.
He said the aircraft was operated by Layang Layang Aerospace, and took off from Kampung Gawin in Kelantan at 12.20pm for Tanjung Rambutan, Perak.