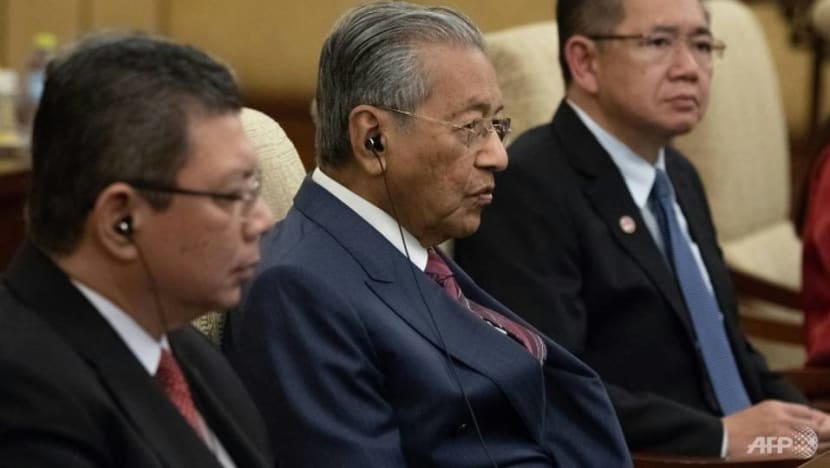 BEIJING: Malaysia needs to learn from China on how such a big country with 1.4 billion population can meet the needs of its people in term of foods, technology and employment, said Prime Minister Mahathir Mohamad on Tuesday (Aug 21).
Mahathir said China has been able to provide enough food for its people, while producing enough rice to export.
"Malaysia, with 30 million population, only manages to produce rice to meet 70 per cent of our needs even though the government provides subsidies and fertiliser," he told Malaysian journalists at the end of his five-day official visit to China.
Mahathir visited the Chinese Academy of Agricultural Sciences and the National Agricultural Science and Technology Innovation Park onTuesday.
Malaysians could also learn online marketing in selling their products not only to the domestic market but also to the world, said Mahathir when sharing his experience after visiting the Alibaba Group headquarters in Hangzhou on Saturday and meeting its co-founder Jack Ma.
"Villagers can supply to the whole country, in fact the world, by selling products online. We do not have to live in poverty," he said.
Sharing his experience of riding on a high-speed train from Hangzhou to this capital city on Saturday, the prime minister said Malaysia's High-Speed Rail (HSR) project was not necessary.
"The train travels at a speed of 300 km per hour. You don't need a high-speed train for the 350 km from KL to Singapore," he said.
Mahathir also criticised his predecessor, Najib Tun Razak, for being willing to spend RM72 billion just to save a few minutes of travel time.
"You don't need to spend RM72 billion just to save a few minutes of travel time," he said.  
On another matter, Mahathir said Malaysia could also learn how China could provide employment for its 15 million university graduates and school leavers every year.
"We have much unemployment in Malaysia because we can't provide enough jobs … but, of course, some just choose not to work," he said.