Tighter border health checks in Malaysia not meant to discriminate against any country: PM Anwar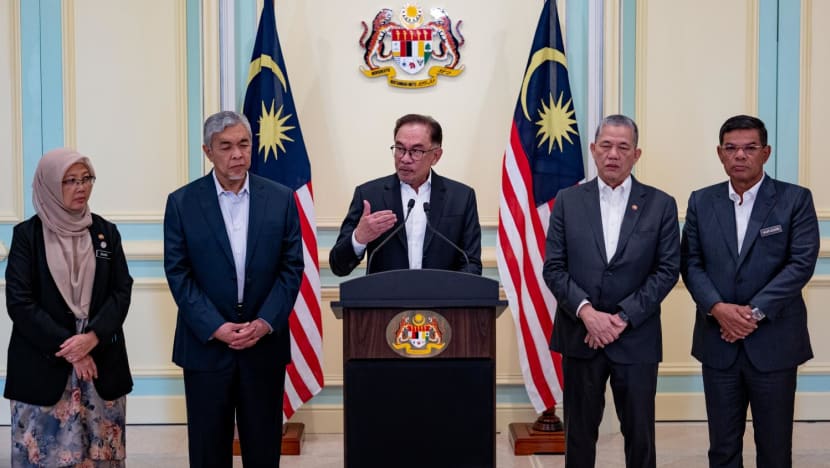 KUALA LUMPUR: The Malaysian government's decision to tighten border controls amid concerns over a spike in COVID-19 cases is not meant to discriminate against any country, said Prime Minister Anwar Ibrahim on Wednesday (Jan 4).
In a press conference held after the weekly Cabinet meeting, he also said that the health of the people is the government's main concern and this will not be superseded by tourism or economic growth.
"We have taken the stance of not discriminating against any country because if we look at the infection rate said about China, we know that the number of deaths in the United States because of COVID-19 is high, and other countries as well.
"We take these steps to save our citizens. Whoever is coming in must be monitored and subject to the same conditions," said the prime minister.
There have been concerns in Malaysia over the expected influx of Chinese travellers starting this weekend.
Mr Anwar said that there were 336,000 visitors from China last year, with a majority of them being tourists.
He said that in the month of December last year, there were 53,000 arrivals from China.
"There was no spike of infections that could be related to any country. This does not mean we relax rules for any country, including China. We have to monitor accordingly," he said.
"We don't want to make any hasty decisions just because of several reports. If we look at the global situation as a whole, the problem is more complex," he added.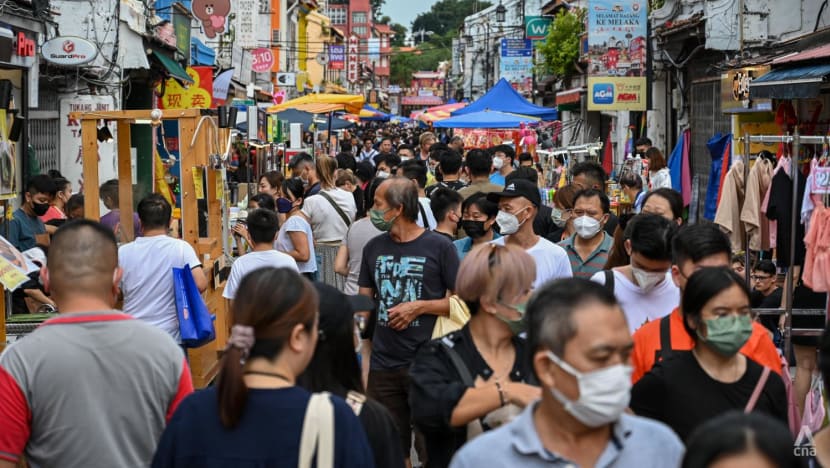 Amid concerns over the rise of COVID-19 cases in China, the Malaysian health ministry said on Dec 30 that all visitors entering Malaysia will have to undergo temperature screening checks for fever.
Those who are found to have a fever, are symptomatic or have self-declared their symptoms will then be sent to a quarantine centre or to the health authorities for further checks.
Additionally, those who have been to China within the last 14 days of their arrival in the country will need to undergo the RTK-Ag test (rapid antigen test).
These samples will then be sent for genome testing if they are found to be positive for COVID-19.
At the same time, those who have been in close contact with people who have travelled to China in the last 14 days, or exhibit influenza-like illnesses or severe acute respiratory infection will also need to be tested for COVID-19, said the health ministry.
On Monday, the health ministry added that it is prepared to tighten health checks as part of its pandemic border policies.
Last Thursday, Transport Minister Anthony Loke was quoted as saying by Bernama that Malaysia would see a surge in flight demand following the reopening of China's borders.
In response, the Malaysia Tourism Agency Association (MATA) has urged the government to temporarily suspend the entry of tourists from China until the situation there improves.
On Wednesday, the Malaysian Medical Association issued a statement urging the government to test travellers from China for COVID-19 before they are allowed to enter the Southeast Asian nation.
In 2019, before the pandemic, Malaysia reportedly received 3 million Chinese tourists.
In the state of Sabah, which is highly dependent on Chinese visitors when it comes to tourism revenue, the state government is reportedly considering its own set of protocols for travellers from China.
The states of Sabah and Sarawak have autonomy on immigration issues.
Following the loosening of COVID-19 measures in China, several countries including the United States, Canada, Japan and France have required that all travellers from China provide negative COVID-19 tests before arrival.
Malaysia had previously scrapped mandatory testing on all incoming vaccinated travellers on May 1. In September, mask-wearing became optional in most indoor places in the country.