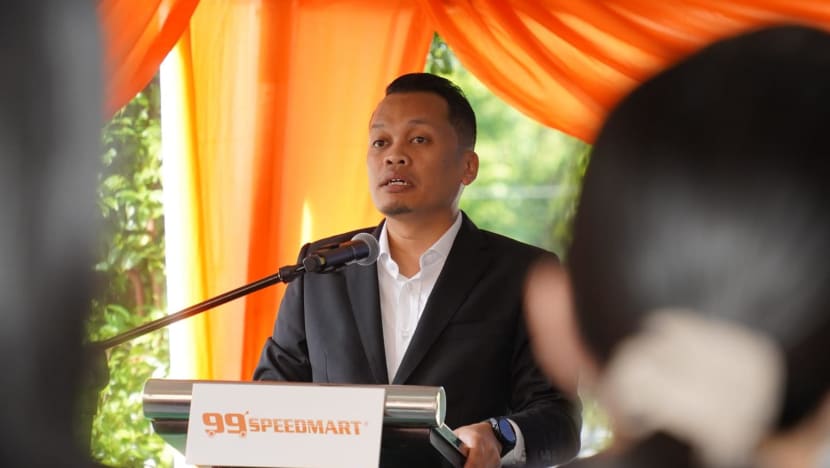 KUALA LUMPUR: Amid the sustained hot and dry weather in some Malaysian states, the country's environment ministry said on Tuesday (May 9) that affected areas are being monitored for potential water supply problems.
Natural Resources, Environment and Climate Change (NRECC) minister Nik Nazmi Nik Ahmad also noted that other potential issues that will be monitored include open burning and peat fires.
"The northern region, especially, is experiencing dry weather but this is expected to occur in the entire peninsula as well as Sabah and Sarawak.
"Though it has been raining for the past several weeks in the Klang Valley, we will continue to monitor and follow closely the weather forecast by the Malaysian Meteorological Department (MetMalaysia)," he was quoted as saying by Bernama.
Mr Nik Nazmi added that the National Water Services Commission (SPAN) and the sewerage industry have held discussions with water operators across the country to ensure sufficient water supply for each state. SPAN is the national regulatory body for water supply. 
"SPAN is making sure that we will be able to deal with the situation though the plan is already in place and the water operators are aware," he reportedly said.
Separately, MetMalaysia director-general Muhammad Helmi Abdullah said that lower rainfall is expected to occur in most places during the upcoming southwest monsoon from May 15 until September 2023.
"During the southwest monsoon, the wind usually blows consistently from the southwest with lower air humidity and more stable atmospheric conditions … (leading to) less cloud formation.
"As a result, most places throughout the country will experience more days without rain than days with rain," said Mr Muhammad Helmi in a statement issued on Tuesday. 
He noted that uncontrolled open burning may lead to haze during the monsoon, particularly from July to September.
"As such, open burning must be avoided to reduce the effects of haze and environmental pollution," he said, adding that the public is also advised to use water sparingly throughout this period.
Mr Muhammad Helmi added that heavy rains with strong winds and lightning will still occur especially in the early morning in the west coast of the peninsula and west Sabah following the formation of squall lines. 
A squall line is a fast-moving system of thunderstorms that form in a long, narrow line as a result of intense wind which can last up to several hours.
According to a report by The Star last month, MetMalaysia had forecast the temperature to hover at about 35 degrees Celsius in most parts of the country daily until early May.