Malaysia says no more pension fund withdrawals; median savings for account holders down by half since 2019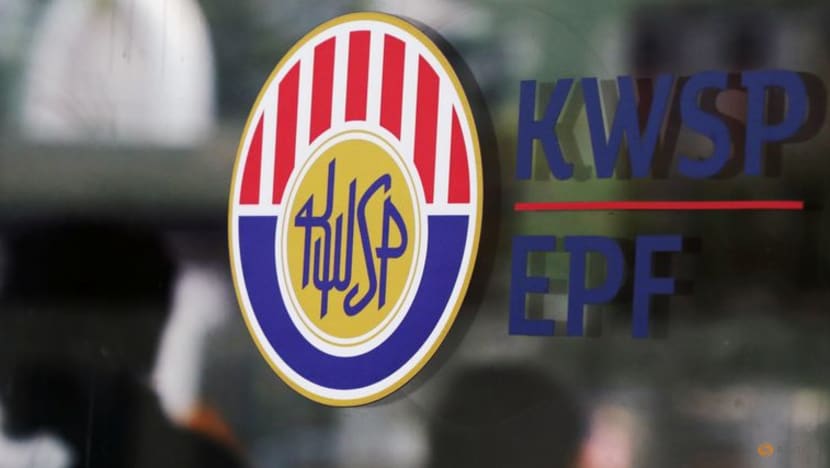 KUALA LUMPUR: The Malaysian government has no plans to allow for more withdrawals from the country's Employees Provident Fund (EPF) retirement scheme, Deputy Finance Minister Ahmad Maslan said on Thursday (Feb 16).
This came after previous rounds of withdrawals at the height of the COVID-19 pandemic led to heavily depleted pension savings, with the median savings of EPF account holders halved in 2022 as compared to 2019. 
"That is why the government has no plans to allow any more EPF withdrawals in the near future," Mr Ahmad reportedly said in Parliament. 
According to The Star, Mr Ahmad said that a total of RM145 billion (US$32 billion) had been withdrawn from the EPF by 8.1 million people during the COVID-19 pandemic. 
He added that there was also a drop in the median savings of EPF accounts for all Malaysians over three years, from RM16,600 in 2019 to RM8,100 in 2022.
About 6.7 million people out of a total of 13.1 million EPF members also reportedly have savings of less than RM10,000, up from 4.7 million people in 2020. 
Mr Ahmad added that various proposals have been made on raising voluntary contributions to the EPF. The voluntary contributions are currently set at RM60,000 per year. 
"Further announcements on that will be announced when Budget 2023 is tabled on Feb 24," he reportedly said. 
A total of four withdrawals between 2020 and 2022 were allowed by the previous federal administrations under Mr Muhyiddin Yassin and Mr Ismail Sabri Yaakob. 
They include the i-Lestari, i-Sinar, and i-Citra schemes as well as another special EPF withdrawal programme in April last year. 
According to The Star, the RM145 billion taken out from the EPF retirement scheme comprises RM20.8 billion withdrawn by 5.3 million people under the i-Lestari scheme, RM58.7 billion by 6.6 million people under i-Sinar, RM21.4 billion by 5.2 million people under i-Citra and RM44.6 billion by 6.6 million people during the most recent withdrawal. 
Earlier, Mr Muhyiddin - who is the Perikatan Nasional chairman - had urged the government to allow another round of EPF withdrawal for those in need. 
"What's wrong with considering allowing targeted one-off EPF withdrawals if that is what the people want to alleviate their burden during tough times?" he asked, as quoted by The Star, on Wednesday.