The flood situation in several Malaysian states continued to worsen on Sunday (Mar 5), with worst-hit Johor registering more than 44,800 evacuees. 
The southern state, reeling from several days of severe heavy rain, also recorded the highest rainfall in four days since 1991. 
The amount of rainfall recorded at the Air Panas station in the town of Segamat for the period beginning Feb 28 until Mar 3 was 731mm - the highest compared with the highest monthly rainfall records in December 1991 and December 2006.
The reading recorded in December 1991 was 621mm a month while in December 2006 it was 599 mm.
Irrigation and Drainage Department director-general Dr Md Nasir Md Noh said the reading was also higher than the average monthly rainfall for March in Johor at 195 mm.
"The high rainfall caused all districts in Johor to become flooded involving 105 locations as of Friday while the depth of flooding for the affected areas ranged from one to three meters," he said in a statement on Saturday. 
Johor authorities said about 13,000 families had been evacuated to 260 relief centres in 10 districts. Batu Pahat was the worst affected district followed by Segamat and Kluang.
Murky waters cut off roads in Yong Peng, and photos showed stranded drivers and submerged cars. Several families were also seen leaving their homes with young children aided by floats.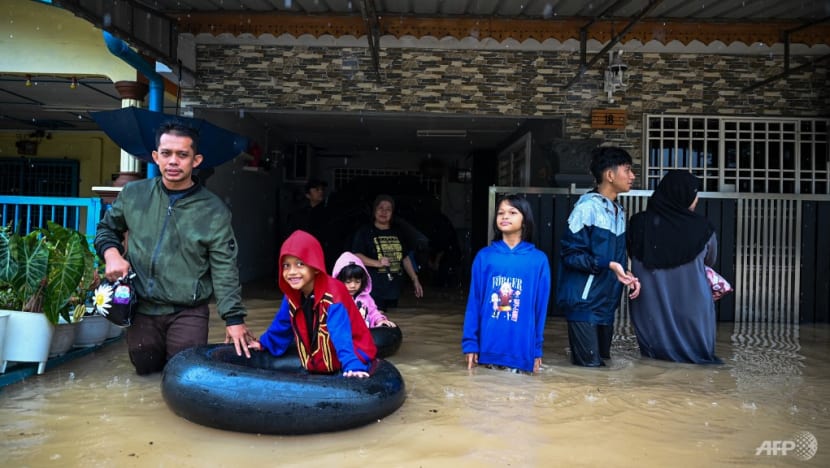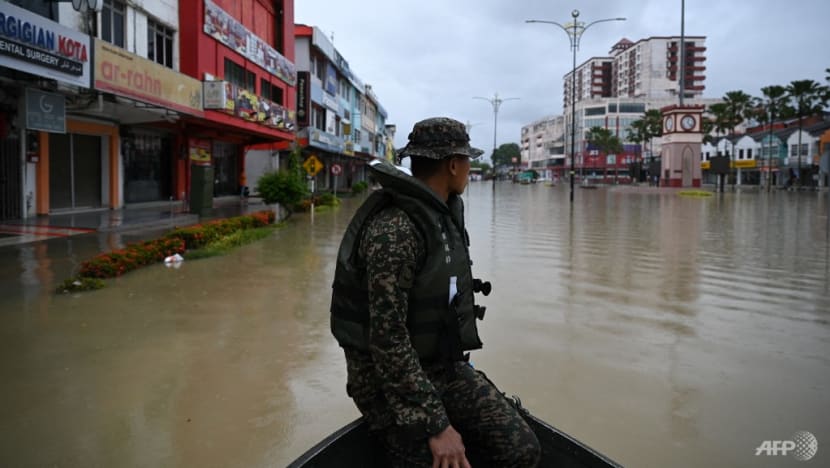 In neighbouring state Pahang, nearly 3,000 people have been evacuated while Melaka, Selangor and Negeri Sembilan registered a combined total of about 1,100 people currently seeking shelter. 
Police said at least four people have died since Wednesday, including a man whose car was swept away by floodwaters and an elderly couple who drowned.
The Health Ministry announced on Sunday that it would monitor cases of waterborne diseases after the floods, especially leptospirosis and food poisoning.
"We will also mobilise other teams for clean-up works, particularly at health facilities affected by the disaster," said Health Minister Dr Zaliha Mustafa.
These include fogging activities to prevent infectious diseases and setting up mobile clinics to provide immediate treatment to flood victims.
Health personnel also conducted COVID-19 screening on flood evacuees housed at the temporary relief centres, she said.