Malaysia election: Is 'Bossku' effect slowly losing appeal after ex-PM Najib's jail sentence?
While UMNO has vowed to stand by Najib, his absence has left a leadership void in a fragmented party, said observers.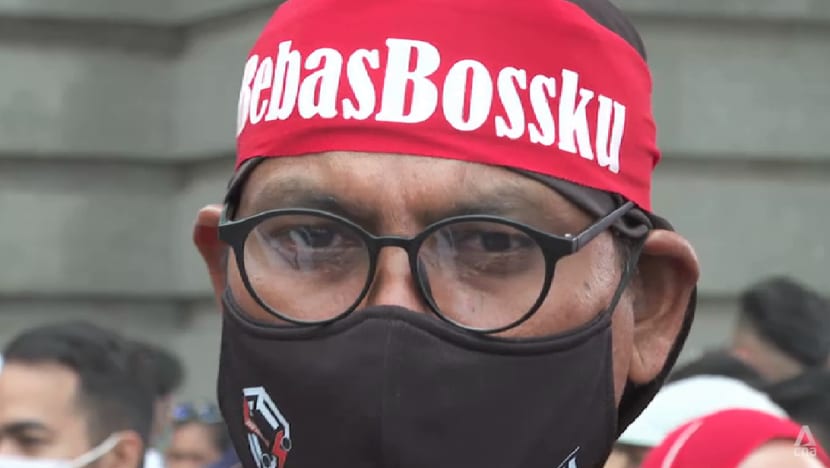 PAHANG: It has been weeks since former Malaysian prime minister Najib Razak started his 12-year jail term, but the "Bossku" (my boss) – a nickname he used after he was ousted in 2018 – effect is slowly losing appeal on the ground, said observers.
His incarceration for abuse of power, criminal breach of trust, and money laundering has raised questions on how his political party United Malays National Organisation (UMNO) will be affected, as the country heads to the polls in less than three weeks.
While UMNO has vowed to stand by him, his absence has left a leadership void in a fragmented party, the observers added.
Najib, who has been MP for Pekan in Pahang state for more than 40 years, is barred from contesting in elections or holding any political office for five years even after he is freed. This is unless he receives a full pardon from the king or the Federal Court reviews and sets aside his conviction.
On Oct 11, the prisons department said that the 69-year-old will not be allowed to go out to campaign during this year's general election as long as he is still serving his sentence.
His eldest son Nizar Najib, who has long been groomed to be his political successor, was widely expected to defend his father's seat in Pekan.
Instead, Malaysia's ruling Barisan Nasional (BN) coalition, in unveiling its election line-up on Tuesday evening (Nov 1), announced that incumbent Peramu Jaya assemblyman Sheikh Mohamed Puzi Sheikh Ali would stand in the Pekan ward.
POWER VACUUM WITHIN UMNO
Centre for Strategic Engagement (CENSE) chief executive Fui K Soong said the Malay grassroots is multi-layered, adding: "There are urban voices and there are also rural voices that have different opinions.
"So I think right now, they're in shock and they're still processing what it means to the party. So when you have a power vacuum and you have a confused party grassroots, it becomes fragmented."
Najib led UMNO as president from 2009 to 2018 and was the linchpin of the BN coalition, which has ruled Malaysia for most of the years since its independence in 1957.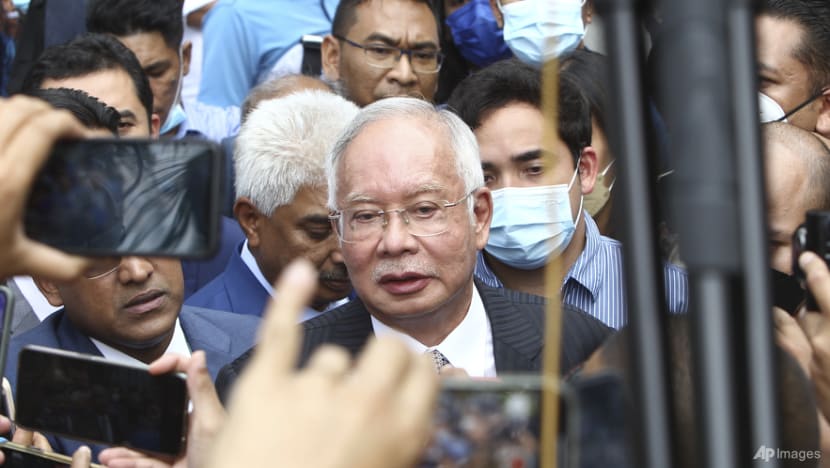 Najib is serving his jail term after the Federal Court upheld his conviction and sentence by the High Court in a corruption case involving a former 1Malaysia Development Berhad (1MDB) unit, SRC International.
In Pekan, many residents still feel indebted to him.
The Pahang-based seat of Pekan has been held by Najib's family since 1959, first with his late father and the country's second prime minister, Abdul Razak Hussein. Najib replaced him in 1976, after winning the election unopposed at the age of 23.
Mr Mazlan Esa, who owns a restaurant in Pekan, said: "Pekan still loves him, Pekan still needs him. He has contributed a lot for the country in almost two terms (as prime minister)."
Another Pekan restaurant owner, Ms Sheila Frijan Ali, said: "He's helped single mothers, orphans, indigenous people in Pekan a lot. Everyone has a weakness. We don't know whether he's truly guilty or not."
NO NAJIB FAMILY MEMBER FOR PEKAN PARLIAMENTARY SEAT
Earlier, there were rumours that Najib's son Nizar would likely replace him and contest in Pekan. But some observers said the Pekan UMNO youth chief lacks the experience to stand as a candidate for a parliamentary seat.
Retiree Sakri Hamzah, who lives in Pekan, agreed and said: "He is not Tun Razak's son, he is Najib's son. There is a difference. Pekan people respect the late Tun Razak, regarded as the father of development, who contributed a lot to the country."
Mr Nizar, however, was on Wednesday morning unveiled as a candidate contesting the state seat of Peramu Jaya. It is one of four state seats under the Pekan constituency. 
"Bossku" was heard across the hall when his name was announced.
Najib's application to the prisons department for permission to return to his constituency was denied prior to the dissolution of the federal parliament on Oct 10.
His other corruption trials are still ongoing in Kuala Lumpur and he has since sought a full pardon from the king.
It is unclear how his absence is going to affect the turnout in the BN traditional vote bank, but UMNO has downplayed the void.
UMNO president Ahmad Zahid Hamidi said: "What happened to Najib should concern all of us. it should unite us instead of dividing us."
The Federal Court has set three days from Jan 19 to hear Najib's review application of his conviction, the 12 years' jail sentence and fine for misappropriating RM42 million (US$8.9 million) of SRC International funds.