Voting for Padang Serai seat in Kedah postponed to Dec 7 after death of PH candidate during campaigning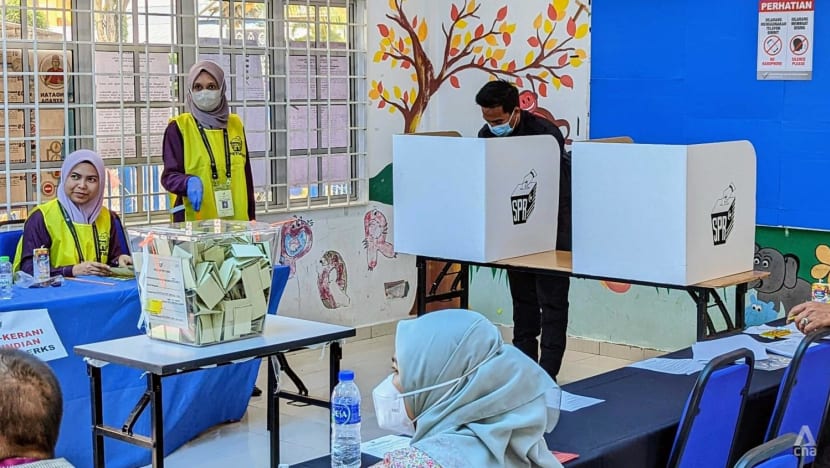 KUALA LUMPUR: Voting for one of Malaysia's parliamentary seats will not take place on Saturday (Nov 19) after the death of a Pakatan Harapan (PH) candidate during campaigning.
The Election Commission (EC) said on Friday that voting for the Padang Serai seat in Kedah will be postponed to Dec 7.
Nomination day will take place on Nov 24, while early voting will be held on Dec 3.
"The campaigning period will be 13 days, beginning after the nomination process until 11.59pm on Dec 6," EC chairman Abdul Ghani Salleh said in a statement following a special meeting on the Padang Serai seat.
On Nov 16, Mr M Karupaiya of Parti Keadilan Rakyat (PKR) died at the Kulim Hospital in Kedah. PKR is a component party of PH.
The 69-year-old won the seat in the 2018 polls with a majority of 8,813 votes.
He was set to defend his seat in a six-cornered fight against Barisan Nasional's Sivaraj Chandran, Parti Pejuang Tanah Air's Hamzah Abd Rahman, Perikatan Nasional's Azman Nasrudin, Warisan's Mohd Bakhri Hashim and independent candidate Sreanandha Rao.
PKR candidates won the seat in 2008 and 2013.
It was reported that Mr Karupaiya, a former army officer, had fainted during a campaign event on Nov 14. 
The EC said on Friday that the candidates who have been nominated previously will need to go to the nomination centre to draw lots to determine their number on the ballot papers.
Those interested in contesting could also submit their documents on Nov 24, it added.
Polling in Malaysia's other 221 parliamentary seats will take place on Saturday. 
More than 21 million eligible voters will cast their ballots in this election following political instability in the country that followed since PH's historic win in 2018.