Mobile phone ban and COVID-19 rules: What you need to know about voting in Malaysia's 15th general election
Do you need to wear a mask or sanitise your hands? Here are the dos and don'ts to take note of when you head to the polling station on Nov 19. 
Malaysia goes to the polls on Saturday (Nov 19) in what is expected to be a closely fought race amid political fault lines, concerns about the economy as well as worries about monsoon floods. 
Leading the charge for the Barisan Nasional (BN) coalition is incumbent Prime Minister Ismail Sabri Yaakob who will tussle for the top job with Pakatan Harapan (PH) chairman and long-time opposition leader Anwar Ibrahim, as well as former leader and Perikatan Nasional (PN) chairman Muhyiddin Yassin.
And for the first time, a new generation of young voters aged 18 to 20 will also take to the ballot box. 
Amid preparations for the country's landmark 15th general election, there has been plenty of talk about dos and don'ts at polling stations, with some advice based on facts and other recommendations based on old rumours.
Here is what voters need to know on election day:
BRING PROOF OF IDENTITY
Accepted forms of identification for voters in Malaysia are identification cards, passports, driving licences and temporary identification documents.
"Don't panic because other documents other than identity cards can be used during voting," the Election Commission of Malaysia (SPR) said on Wednesday.
If a voter has lost their identification card, they can obtain a lost identification card report receipt and use that as their proof of identity.
PUT YOUR PHONE AWAY
According to guidance issued by the Election Commission of Malaysia (SPR) this month, voters will be required to leave their mobile phones at the presiding officer's table before they head to the marking station to mark their ballots.
They will then collect their phones as they exit the polling station. 
A sign indicating "no handphone" and "prohibited from using handphone" could be seen in the SPR infographic issued on Nov 9. There was also an indication reminding voters to be silent at all times. 
SPR reiterated on Nov 14 that the use of mobile phones at polling centres was prohibited. It also reminded members of the public to maintain vote secrecy in accordance with the law.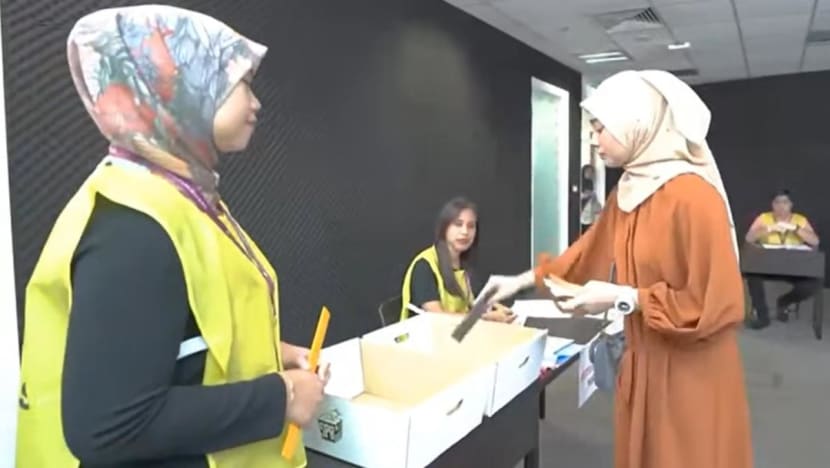 SPR did not elaborate on the introduction of this new regulation, requiring voters to set aside their phones at a designated table.
In October, Former prime minister and Gerakan Tanah Air chairman Mahathir Mohamad called for such a ban on mobile phones, saying that it could affect voter secrecy and allow information to be used for bribes. 
In a subsequent post on Nov 10, he thanked SPR for implementing the measure. 
SLIPPERS ARE FINE, BUT AVOID POLITICAL CLOTHING 
During Malaysia's 14th general election in 2018, rumours circulated that voters had to conform to a dress code to be allowed to enter polling stations.
SPR refuted this at the time. However, it reminded voters not to wear any clothing or bring along any items with political party symbols or candidates' names. 
This is in accordance with the Election Offences Act.
Recent social media posts by the Election Academy, the outreach and educational arm of SPR, also reminded voters that there was no dress code prohibiting shorts or slippers.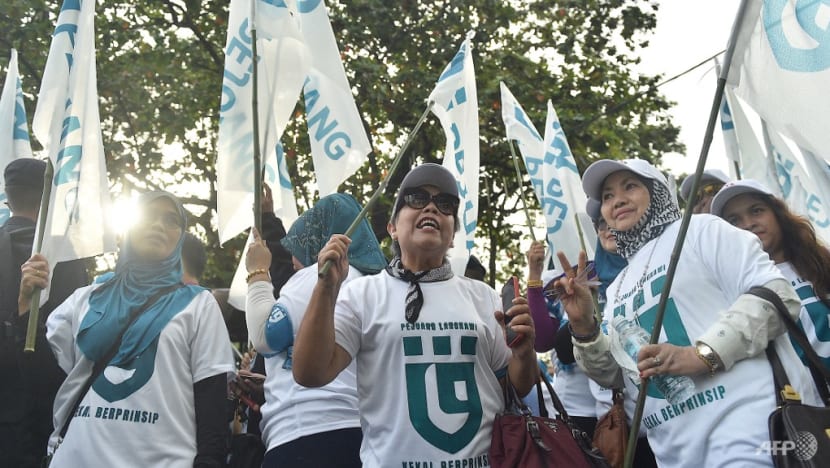 FEEL FREE TO WEAR NAIL POLISH
To prevent people from voting more than once, Malaysia requires voters to dip their left index fingers in indelible ink before they receive their voting slips.
While this has led to advice that voters should avoid using nail polish when they go to polling centres, China Press reported on Nov 9 that there is no such requirement. Citing SPR, the newspaper said that nail polish will not affect anyone's right to vote.
All voters will have both their hands checked by the polling secretary prior to inking. Members of the public will only receive their ballots after this step.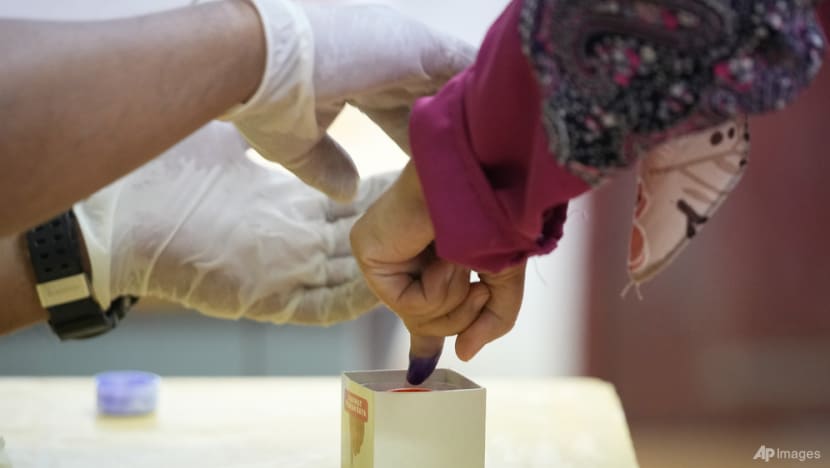 HAND SANITISER USE IS NOT MANDATORY
The Election Commission has debunked claims that voters must use hand sanitiser after having their index fingers inked.
"Voters are not required to use hand sanitiser before casting their votes on the election day," said SPR.
Several posts on social media claimed that voters would have to sanitise their hands at the polling station according to purported Health Ministry guidelines. The posts said that the alcohol would then dissolve the indelible ink and cause it to smudge, making it likely for voters to spoil their ballot papers. 
SPR urged members of the public to refer to official information on its website or via the commission's social media accounts.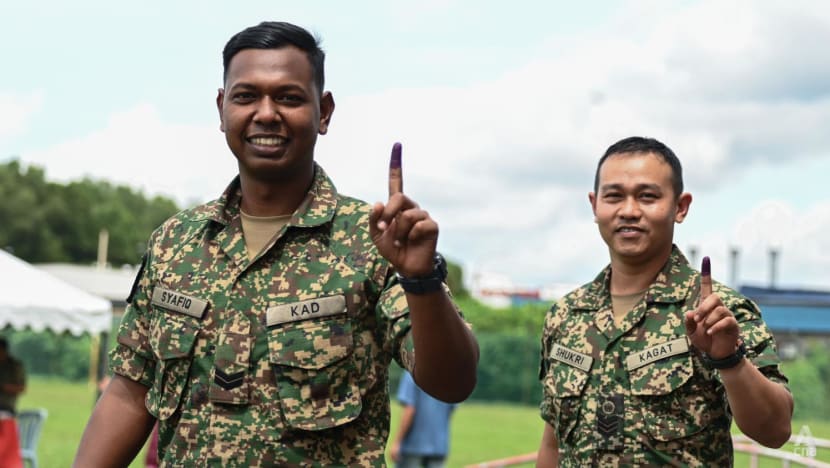 MASKS A MUST FOR COVID-19 CASES, BUT NO SPECIAL LANE
Those who have tested positive for COVID-19 will still be able to head out to vote provided that they wear a face mask at all times and adhere to safe distancing requirements. 
They are also prohibited from taking public transportation, including e-hailing services, and should only travel directly to the polling station and return home immediately after casting their ballot. 
Health Ministry guidelines instructed voters with COVID-19 to sanitise their hands prior to having their fingers inked. Their hands should then be sanitised again after they have deposited their phones at the designated location. 
Health Minister Khairy Jamaluddin clarified this week that no special voting lane will be allocated for COVID-19 cases. 
"There cannot be a special lane … we have arrived at the best option after taking into consideration, the available resources and constraints like space and manpower.
However, Health Ministry safe management measures show that such individuals will instead be given priority. Voters who have tested positive for COVID-19 were also encouraged to bring along their own pens and hand sanitiser. 
Are face masks mandatory for those who are negative for COVID-19? The ministry said this group is "strongly encouraged" to wear masks and maintain safe distancing. 
Source: CNA/Agencies/kg(zl)