Ismail Sabri popular among his Pahang constituents, but questions remain over future Malaysia PM role
Malaysia caretaker prime minister Ismail Sabri Yaakob has been a humble MP who has improved the constituency of Bera, residents say. But some are calling for more to be done.
BERA, Pahang: When Malaysian caretaker prime minister Ismail Sabri Yaakob rolled into his constituency of Bera in the state of Pahang on Friday (Nov 4), traffic came to a standstill.
His multi-car motorcade, escorted by traffic police bikes, cruised through the streets lined with blue Barisan Nasional (BN) flags and headed for the coalition's operations centre, where Mr Ismail Sabri visited party members preparing for the 15th General Election.
Mr Ismail Sabri is defending the seat of Bera, which he has held since 2004, against new faces from Parti Keadilan Rakyat (PKR) and Parti Pribumi Bersatu Malaysia (Bersatu) as Malaysia heads to the polls on Nov 19. The candidates were officially nominated on Saturday.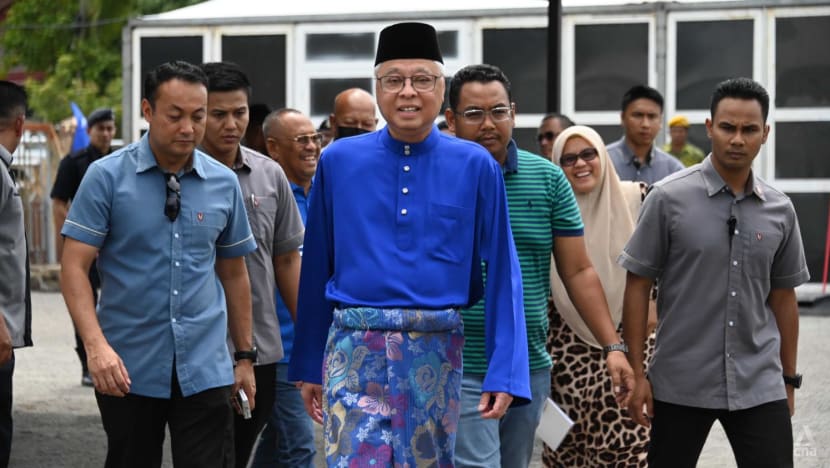 On Friday, Mr Ismail Sabri greeted staff and posed for his official candidacy photos, surrounded by bodyguards at all times.
But when he left the operations centre for a nearby mosque to perform his Friday prayers, all that changed.
The caretaker prime minister ditched his bodyguards and staffers and chose to pray at the back of the mosque. This was not in line with usual protocol for politicians of his stature. After the prayers, he chatted with congregants and shook hands with students.
Standing behind him during the prayers was Bera resident Mohd Ridzuan Ismail, who later told CNA that this was a common sight.
"He is a very humble person, and not just during the election," said the 44-year-old, who runs a cafe just opposite the mosque.
Bera residents interviewed by CNA said Mr Ismail Sabri is a down-to-earth character who has improved the infrastructure in Bera over the years, even before he became prime minister in August last year.
He is regularly seen doing walkabouts in town, the residents said, adding that he often asks about their problems and helps out those in need.
Mr Ismail Sabri told reporters on Saturday that he is confident of winning in Bera, although he warned against being complacent despite going up against fresh faces.
"Even though I said I'm confident of winning in Bera, the party machinery here cannot take it easy. So, everyone has to work hard all the way until the results are announced on polling day," he said.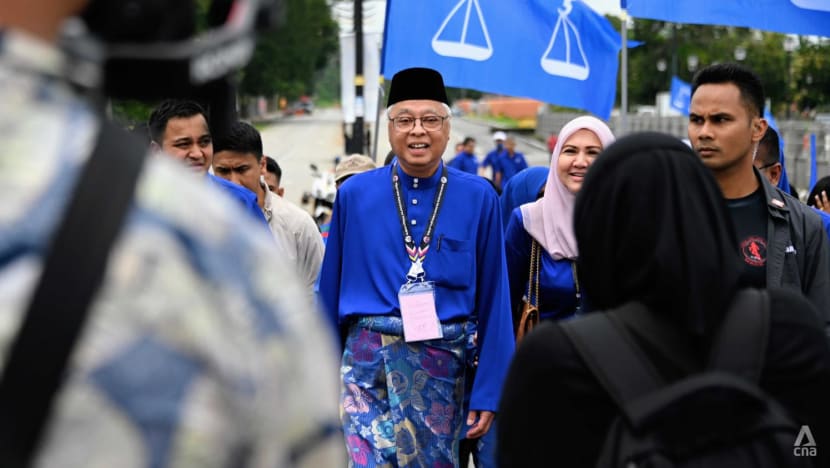 Mr Ismail Sabri also said nothing has changed when it comes to BN's choice of him as prime minister.
"This nomination (by UMNO's supreme council and general assembly) has not been reversed. There is no council that said otherwise, meaning, what is decided still stands," he said. 
While Bera residents hope he continues to be prime minister should BN win the election, they are cognisant that there are no guarantees.
While the United Malays National Organisation has publicly declared Mr Ismail Sabri as its candidate for prime minister, political analysts have said that party president Ahmad Zahid Hamidi could also gun for the top post.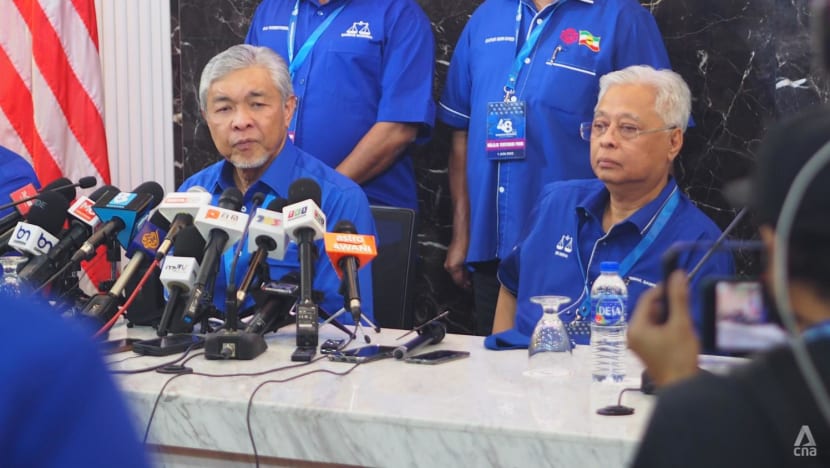 When unveiling BN's candidates earlier this week, Ahmad Zahid did not name several caretaker ministers who are believed to have criticised him and supported Mr Ismail Sabri.
Ahmad Zahid has denied forcing BN candidates to sign a letter supporting him as the coalition's nominee for prime minister. BN itself has made a police report on what it said is a fake document - purported to be the letter - circulated on social media.
"I can't really talk about that," Bera resident Mr Ridzuan said when asked about the possibility of Ahmad Zahid becoming prime minister. "But from what I see, Ismail Sabri has a lot of qualities."
HUMBLE MP
Mr Ridzuan's wife, Ms Nurhidayah Md Akil, recounted how Mr Ismail Sabri made it a point to visit her home twice a year after her late father suffered a stroke.
"He did not accept any food or drinks, and he insisted on sitting on the floor even when we offered him a chair," the 31-year-old said after setting up the chairs and tables before opening the cafe.
"He always visits people who are ill. His intention is to serve the people."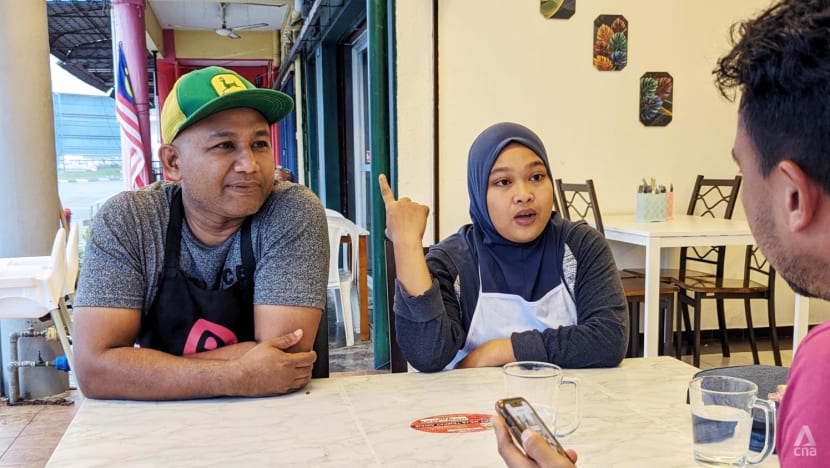 Ms Nurhidayah said Mr Ismail Sabri's tenure as MP has brought improvements to the infrastructure in Bera, in the form of wider and smoother roads as well as a new hospital and Syariah court.
Before that, the people who were living in the villages around Bera had to travel an hour to the next big town of Temerloh if they were sick, she added.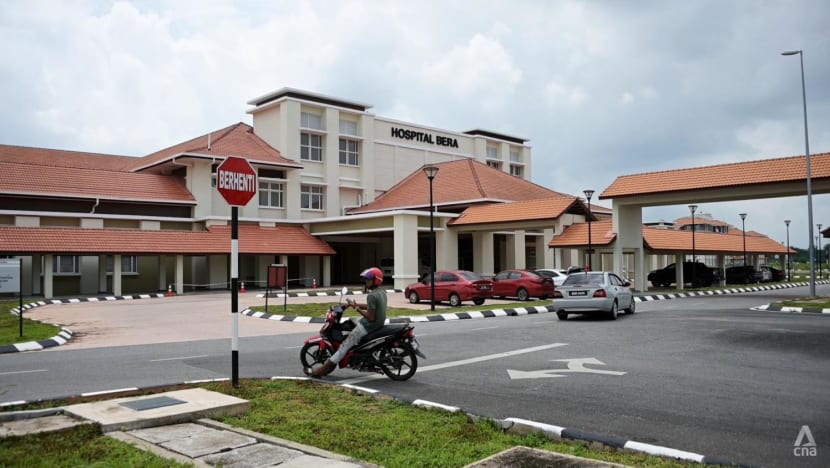 Mr Muhamad Fazril Amran said the roads in and out of Bera used to be flooded during the monsoon season every December, effectively cutting transportation links to the city. But Mr Ismail Sabri's road improvement projects changed that, he said.
"The people of Bera are usually supporters of Ismail Sabri," said the 21-year-old, who is working as a cashier at his family's provision shop while finding a full-time job.
"After the floods earlier this year, he gave out quite a lot of cash assistance to affected households. During the recent Deepavali, he organised a celebration for the Indian community."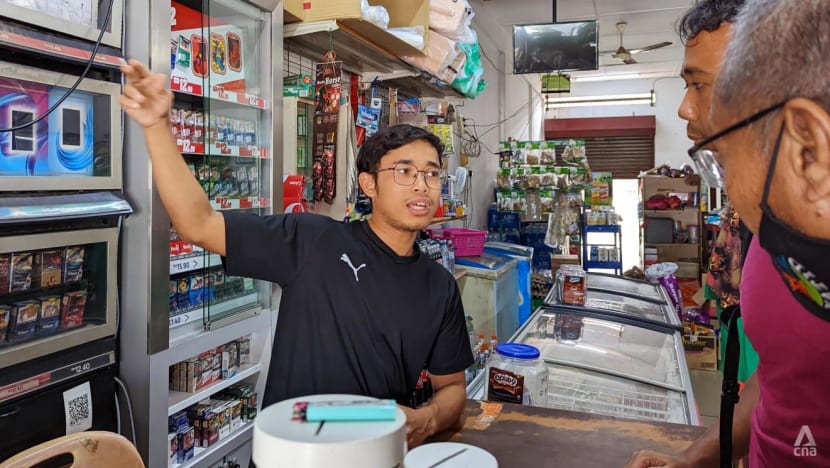 Mr Fazril said he is unsure if Mr Ismail Sabri will continue as prime minister if BN wins, but he certainly hopes so, believing that his position in the federal government will benefit Bera residents.
"Our town is more developed now … This has created more employment opportunities," the first-time voter added.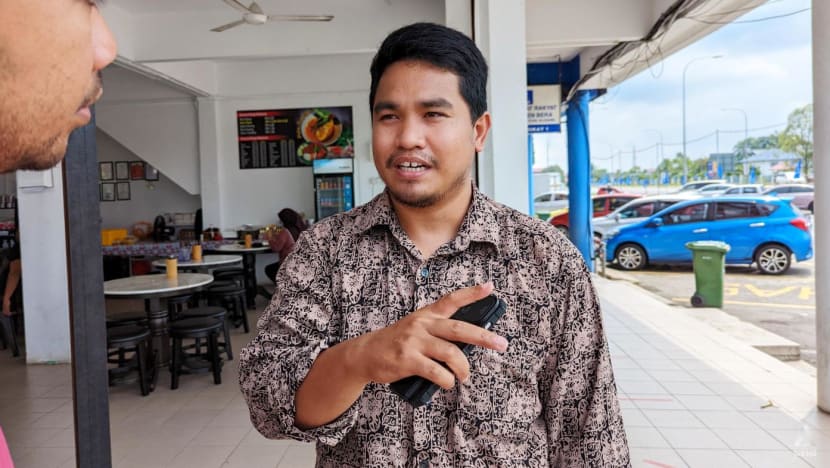 Other voters felt there is still room for improvement. Teacher Abu Huzaifah Hussein feels that Bera could be further developed to create even more jobs, as he gestured at empty plots of land around town.
"But I still feel that Ismail Sabri is a better candidate than his opponents," said the 29-year-old.
PKR's Abas Awang and Bersatu's Asmawi Harun have been nominated as the other candidates in Bera.
At the previous election in 2018, Mr Ismail Sabri won the Bera seat with a 2,311 vote majority against a PKR candidate.
Mr Hafidzi Razali of strategic advisory firm Bower Group Asia told CNA that he does not expect another difficult contest as the opposition vote will be split between the Pakatan Harapan (PH) and Perikatan Nasional (PN) coalitions, which PKR and Bersatu are a part of respectively.
"Both PKR and Bersatu candidates are no match for Ismail Sabri's long-time track record in Bera, especially with neither being household names," he said.
But Mr Hafidzi said it is likely that Ahmad Zahid - as UMNO president - will end up as prime minister if BN secures a comfortable victory nationally.
"Ismail Sabri's nomination (as prime minister) could just be a smokescreen until the election results are announced," he said.
"It will be difficult for Ismail Sabri to avoid this situation - more so when he was not able to prevent the fate of his close allies (in the Cabinet) from being dropped by Ahmad Zahid as UMNO candidates for GE15."
Dr Oh Ei Sun, a senior fellow with Singapore's Institute of International Affairs, said there could be an "equally competitive" fight this year as Mr Ismail Sabri is widely not seen to be the next prime minister.
"And as such (he) does not enjoy the kind of incumbent-expectation advantage that other sitting prime ministers may enjoy," he said.
For instance, Dr Oh said reform-minded voters could opt for PKR instead, noting that the difference would not so much be about individual candidates' strengths but the parties they represent.
"But communal issues such as race and religion will continue to feature prominently in Malay-majority constituencies such as this," he said.
ROOM FOR IMPROVEMENT
In the Chinese-majority town of Triang, which is one of three constituencies of the Pahang state legislative assembly within the borders of the Bera parliamentary constituency, residents are less convinced about Mr Ismail Sabri.
The state seat of Triang is currently held by Leong Yu Man of the Democratic Action Party (DAP), who defeated another Chinese BN candidate at the 2018 Pahang state election with a 6,454 vote majority.
Ms Leong will go up against BN's Yee Cheng Hwa and PN's Muhammad Izzudin Zulkifli at this year's Pahang state election, which is held concurrently with the national polls.
Mr Ismail Sabri said on Saturday that he has seen a change in the mood of Triang residents towards BN since GE14.
"The Chinese residents have responded very well to my (community) programme there, and if this translates to votes, God willing Triang will go to BN," he said.
Retiree Low Ah Tee, 69, acknowledged that Mr Ismail Sabri has helped many residents in Bera, but said he could be more sensitive to the needs of the Chinese community.
For instance, he said the Pahang state government should find a way to legalise agricultural state land that Chinese farmers in Bera have tended to for years, instead of just taking the land back and affecting their livelihoods.
"The farmers used the land illegally, but the government could fine them instead and let them continue using it," he suggested.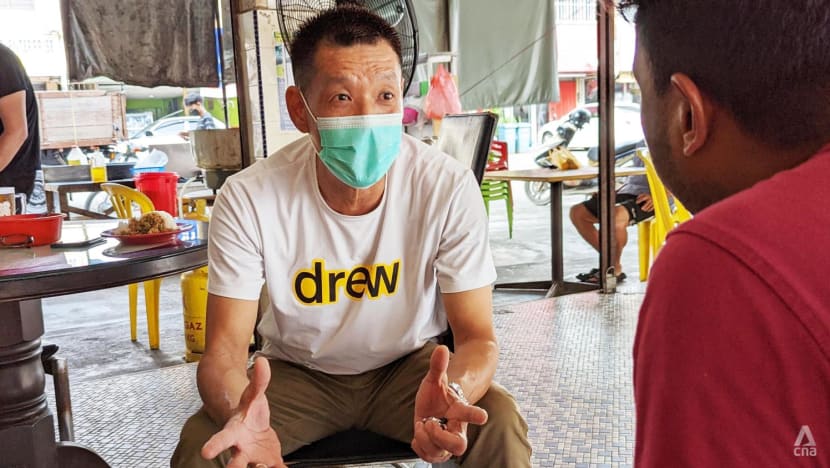 One resident who only gave his name as Frankie, 52, said he feels Triang is lagging in development behind the next door town of Kerayong, where the hospital and Syariah court are located.
Frankie, who works in a school canteen, said his ageing school building was in dire need of a facelift. But because there was not enough federal funds allocated, he said, administrators had to canvass large sums of donations.
"I'm still deciding who to support for this election," he added.
Another Triang resident, who only wanted to be known by his surname Chong, said he is still undecided on who to vote for.
Mr Chong, who runs a hardware shop, recognised that Mr Ismail Sabri has given financial assistance to those who are disadvantaged, but called on the federal government to improve Malaysia's economy as a whole.
"People will prosper only if the economy is good," the 38-year-old said. "I will support the candidate who can help the people of Malaysia."