Malaysia GE15: BN confident of being dominant party in government, says Ismail Sabri as campaigning kicks off
Mr Ismail Sabri Yaakob also said nothing has changed when it comes to Barisan Nasional's choice of him as prime minister nominee.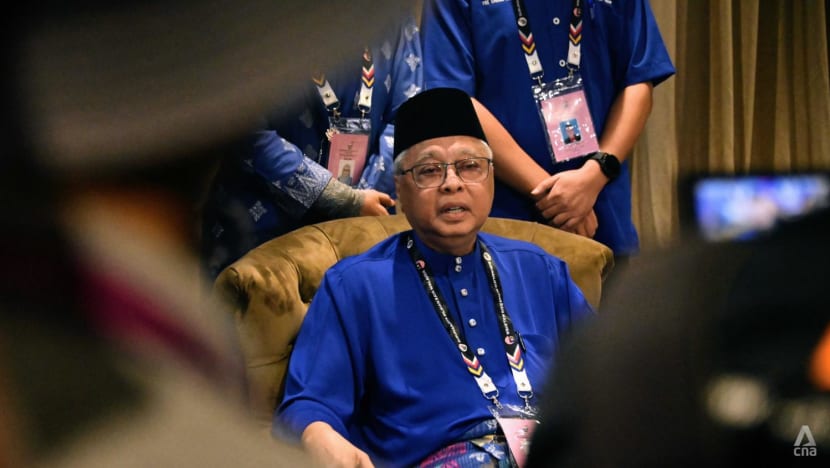 BERA, Pahang: Malaysian caretaker prime minister Ismail Sabri Yaakob said his Barisan Nasional (BN) coalition is confident of winning the majority of seats this election and being the dominant party in government.
Mr Ismail Sabri also told reporters after he was officially nominated as BN's candidate for the Bera seat in Pahang on Saturday (Nov 5) that he remains the coalition's nominee for prime minister, if it wins the election.
"Every candidate must be confident when competing. I myself am confident, and BN also has the confidence," he said.
"The leaders of BN and UMNO (United Malays National Organisation) have stated many times that this time we can be the dominant party in parliament."
Mr Ismail Sabri, who has been Bera Member of Parliament since 2004, will go up against Perikatan Nasional's (PN) Asmawi Harun and Pakatan Harapan's (PH) Abas Awang. Mr Ismail Sabri retained the seat in the 2018 election with a 2,311 vote majority.
But the caretaker prime minister warned against complacency, reiterating that there were no longer easy wins for BN in any constituency.
"Every candidate has their own strengths. Even though I said I'm confident of winning in Bera, the party machinery here cannot take it easy," he said on Saturday.
"So, everyone has to work hard all the way until the results are announced on Polling Day."
Mr Ismail Sabri said he was not concerned about three-cornered fights given the three dominant coalitions contesting this election, pointing out that analysts are divided on whether this would hurt or help BN.
"We will work hard for the victory and try to be in sync with the mood of the people," he added.
"God willing, we can win the election with a majority of seats."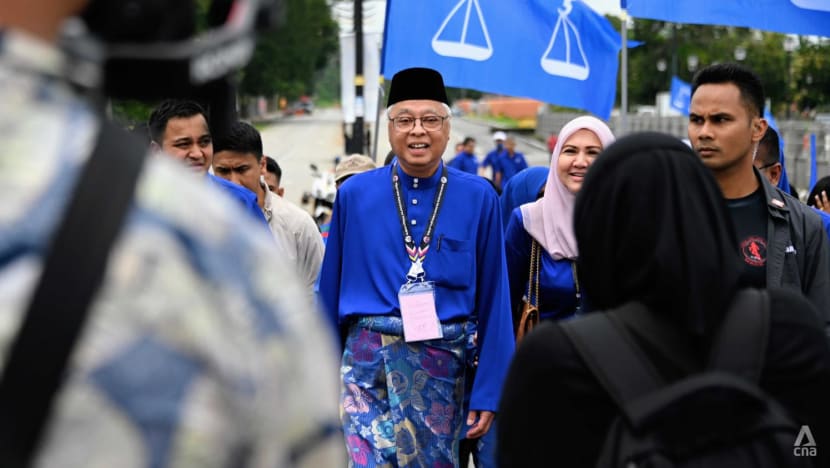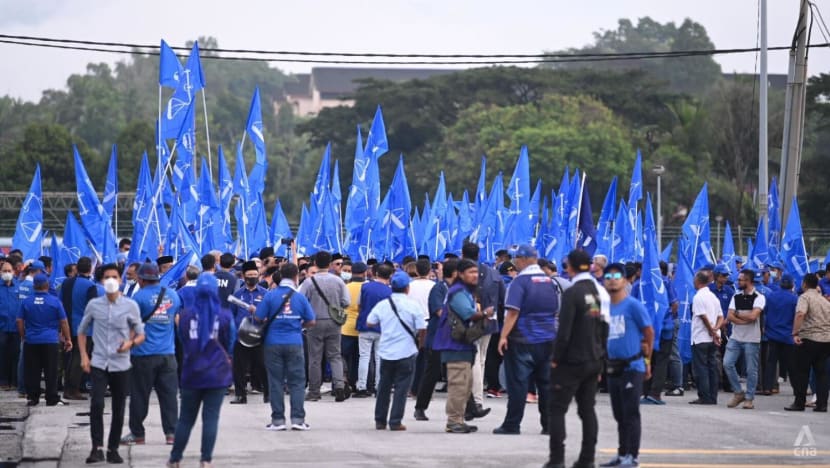 WILL ISMAIL SABRI BE PRIME MINISTER?
When asked if he remains BN's nominee for prime minister, Mr Ismail Sabri said there has been no indication otherwise. The coalition has publicly stated its position on this as well.
However, there has been speculation that UMNO president Ahmad Zahid Hamidi could gun for the top post himself, after he dropped from BN's slate several ministers who are said to have criticised him and supported Mr Ismail Sabri.
On Saturday, Mr Ismail Sabri rubbished claims that Ahmad Zahid forced BN's candidates to support him as prime minister nominee. The caretaker prime minister explained that candidates only had to sign a statutory declaration against party hopping.
"The decision for me to be prime minister after this election is decided by the UMNO supreme council and UMNO general assembly," he said, adding that 156 out of the party's 190 divisions also supported the decision.
"This nomination has not been reversed. There is no council that said otherwise, meaning, what is decided still stands."
Mr Ismail Sabri said he would retable Malaysia's budget for 2023 if he continues as prime minister after the election, although he stressed that his focus is on campaigning.
"The focus now is I win in Bera, and BN wins the election and forms the government. That's more important," he said.
"If I win but the party loses the election, there is no meaning. In the end, I will become the leader of the opposition."
Mr Ismail Sabri also outlined what he planned to do for the people of Bera, including continuing to develop the area's infrastructure and helping people in the rural villages.
Mr Ismail Sabri said he will tour the country, including a visit in Melaka, on the campaign trail. Polling takes place on Nov 19.
Mr Abas, the PH candidate in Bera, said he did not think of his candidacy as going up against the prime minister, but as a chance to work for the people.
"I have worked as a director in the Selangor state education administration," he said, adding that he has worked as a principal in five schools across Malaysia.
"So with that experience, I feel I can do a good job for the people if given the opportunity."
Mr Asmawi of PN said he is looking forward to a clean contest without candidates resorting to jibes.
"We just want the best for the people of Bera," he said, adding that he is still studying the issues they face and will announce his areas of focus in due course.