From T-shirts to umbrellas: Malaysia GE15 spells big business for local suppliers, as parties splurge on merchandise
But businesses understand this is not a long-term boon, and they cannot count on the election season to provide a permanent economic recovery.
JOHOR BAHRU: One printing shop in Johor has been busy preparing paraphernalia for various political parties ahead of Malaysia's general election. 
The shop, SunBear Performance, has seen a 30 per cent increase in orders, for posters, banners, and T-shirts, and is expecting more demand as election fever grips the country. 
Mr Ong Yee Hean, the shop's founder, said he has been looking forward to the sales boom, after getting a taste of it at the state election in March. 
"If the orders come in rushed, we can take the ready stocks of T-shirts, caps and things like umbrellas. We can immediately produce them, and just print the logos on," he said.
Malaysia's political parties are spending millions of dollars on campaigning for the Nov 19 polls, and many businesses in various industries are hoping to cash in on the election dollar.
LOCAL BUSINESSES HAVE POTENTIAL
Politicians do not mind these firms trying to get a slice of the pie, given that working with such homegrown businesses is among their priorities. 
Malaysian United Democratic Alliance's Johor chapter chief Azrol Rahani said: "Many parties decide to order from China, but many local businesses actually have the capacity to fulfil the orders. 
"Every election season, local businesses are always ready to take the opportunity to generate additional income."
He added that working with these local businesses also helps build rapport with the community.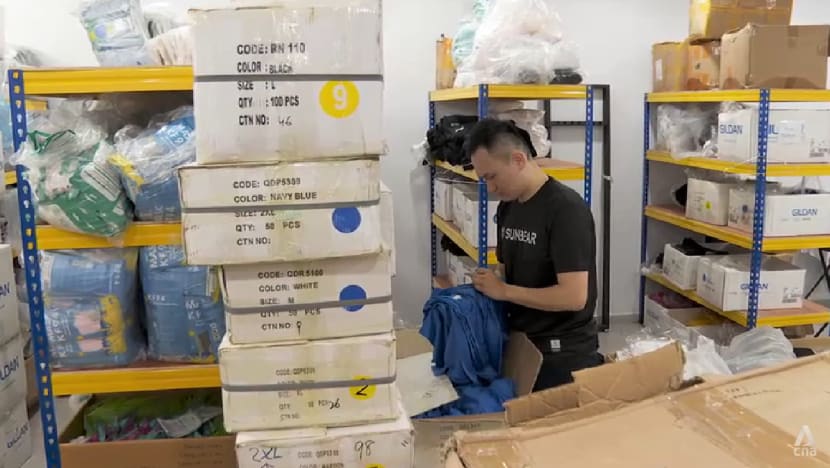 BIG BUSINESS FOR LOCAL SUPPLIERS, RESTAURANTS
Restaurants too, are expecting the effects of the election spending to spill over. They are looking forward to receiving more customers, especially with walkabouts and rallies just around the corner.
Dong Yuan Kitchen, for instance, has become a popular spot for politicians during the past few elections. It is looking forward to doubling its sales this election season. 
But the restaurant owner Wei Li said having more customers can also be an issue.
"In a small, rural area like ours, having too many people may bring some problems," he added. "We might not be able to keep up in terms of service, and we are worried customers might complain."
As the elections draw nearer, the restaurant has hired temporary workers to cope with the higher demand. 
With the ease of COVID-19 restrictions, politicians are hoping to visit more of these eateries, which are seen as good campaigning ground.
Malaysian Chinese Association's Kulai youth leader Chua Jian Boon said the party faced constraints during its last campaign, "so that's why we cannot engage many kopitiams (coffeeshops) because time is limited". 
This time, Mr Chua plans to expand the list of restaurants he is visiting by 30 per cent.
BUSINESSES SHOULD BE CAUTIOUSLY OPTIMISTIC
But operators of firms who spoke to CNA said they understand that the uptick in business is not a long-term boon, and they cannot count on the election period to ensure a permanent economic recovery. 
While they can look forward to better earnings in the coming weeks, observers said they should approach the campaign season with cautious optimism. 
"If (the parties) are winning, I'm sure that the payment may not be a big issue. But what if they are on the losing side?" said Mr Teh Kee Sin, founding president of the SME Association of South Johor. 
"We worry that the money may not be fully settled because of that. Some small- and medium-size enterprises have experienced this before."