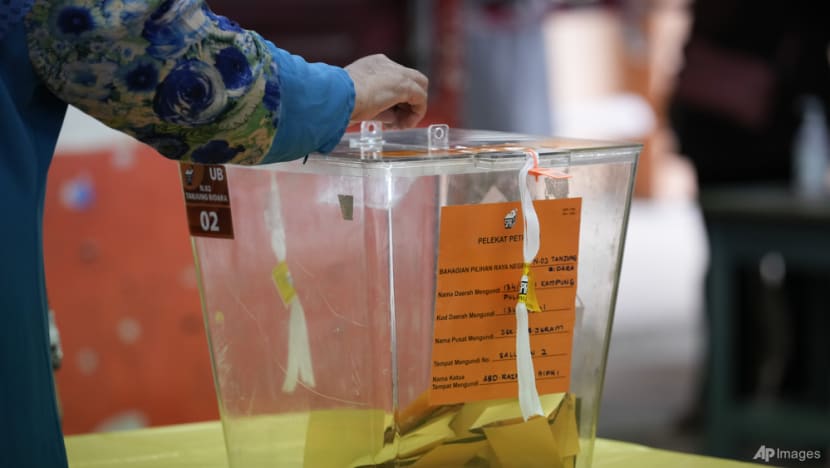 KUALA LUMPUR: Malaysia's 15th General Election (GE15) is expected to be one of the most closely fought political contests in the country in recent times. 
The three main coalitions contesting - Barisan Nasional (BN), Pakatan Harapan (PH) and Perikatan Nasional (PN) - will be aiming to attain the largest possible share of the federal seats available to form the next government.
Additionally, the Gerakan Tanah Air (GTA) coalition led by former prime minister Mahathir Mohamad is also in the race.
A total of 222 parliamentary seats will be on offer, with Polling Day happening on Nov 19.     
The coalitions have unveiled most of their candidates. CNA looks at some of the key seats where intense contests are expected, ahead of Nomination Day this Saturday (Nov 5).
TAMBUN, PERAK
Tambun will see a clash of senior leaders after Parti Keadilan Rakyat (PKR) president Anwar Ibrahim announced that he is ready to face Parti Pribumi Bersatu Malaysia (Bersatu) deputy president Ahmad Faizal Azumu. 
In GE14, Mr Ahmad Faizal captured the seat with a majority of 5,320 votes, defeating candidates from BN and Parti Islam Se-Malaysia (PAS). 
Now, the PN coalition deputy chairman is set to contest in a multi-cornered fight against Mr Anwar, Mr Abdul Rahim Tahir of GTA and Tambun's United Malays National Organisation (UMNO) division chief Aminuddin Md Hanafiah. 
Mr Aminuddin, a former Hulu Kinta assemblyman, lost in 2018 against Mr Ahmad Faizal.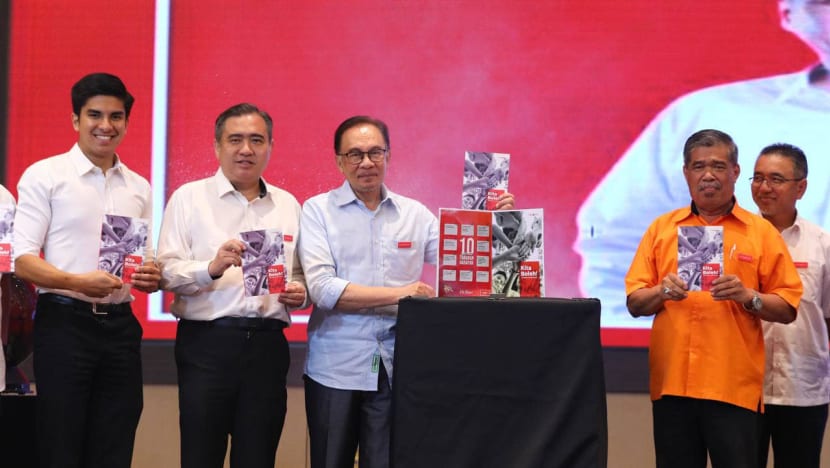 Mr Anwar has decided against defending his Port Dickson seat in Negeri Sembilan state. He reportedly said that he would pick areas held by "traitors" to send a message that treachery in politics is not acceptable. 
In 2020, the PH administration collapsed after Bersatu withdrew from PH and a handful of PKR lawmakers quit the party. This is widely referred to as the "Sheraton Move".
GOMBAK, SELANGOR
In 2018, incumbent Azmin Ali, who is a caretaker senior minister, won the Gombak seat with a more than 48,000 vote majority against a PAS candidate. But this time, things may be less straightforward for him.
Mr Azmin contested and won the last three terms under the PH banner. In GE15, he will be contesting under the PN banner.
The former Selangor chief minister will be up against current Selangor chief minister Amirudin Shari in one of the most interesting political battles in the election.
Voters would remember Mr Azmin's role in leading 10 PKR parliamentarians out to his current party Bersatu under the Sheraton Move that caused the PH government to fall.
Mr Azmin has stated that as he has been serving in Gombak for a long time, the people knew his capabilities and devotion.
BN is fielding Megat Zulkarnain Omardin in Gombak while GTA is fielding Aziz Jamaludin Mhd Tahir of Parti Bumiputera Perkasa Malaysia (Putra).
KETEREH, KELANTAN
During the 2018 election, the hot seat of Ketereh in Kelantan witnessed a three-cornered fight between BN, PKR and PAS.
BN's Annuar Musa emerged victorious, edging out PAS' Wan Ismail Wan Jusoh with a 4,626 majority.
For the upcoming polls, Mr Annuar – who is caretaker communications and multimedia minister – had stated his intention to defend his Ketereh seat, even going as far as to say he will not contest if offered another seat.
When BN announced its candidates on Nov 1, Mr Annuar's name was missing, replaced by new face Marzuani Ardila Ariffin. The latter is the chief of UMNO's women's wing in Kelantan.
Prior to the unveiling, speculation was rife in Malaysian media that he would be dropped from BN's slate as he was critical of UMNO president Ahmad Zahid Hamidi and supportive of caretaker prime minister Ismail Sabri Yaakob.
In a Facebook post on Wednesday, Ahmad Zahid warned former Members of Parliament who have not been picked for this election against betraying BN or slandering the coalition.
BN's candidate will go up against PKR's Raimi L Muhamud and Bersatu's Khlir Mohd Nor.
On Wednesday, The Star reported that Mr Annuar has been approached by other coalitions to contest under their banner instead.
ARAU, PERLIS
After being dropped as BN's candidate in Arau, Perlis, Mr Shahidan Kassim has decided to contest on a PN ticket, local media reported on Thursday.
A former chief minister of Perlis for 14 years, Mr Shahidan is known to be a senior figure within UMNO and has many supporters.     
The caretaker federal territories minister claimed that he had received many offers to stand in the seat after BN named Rozabil Abdul Rahman to contest the seat.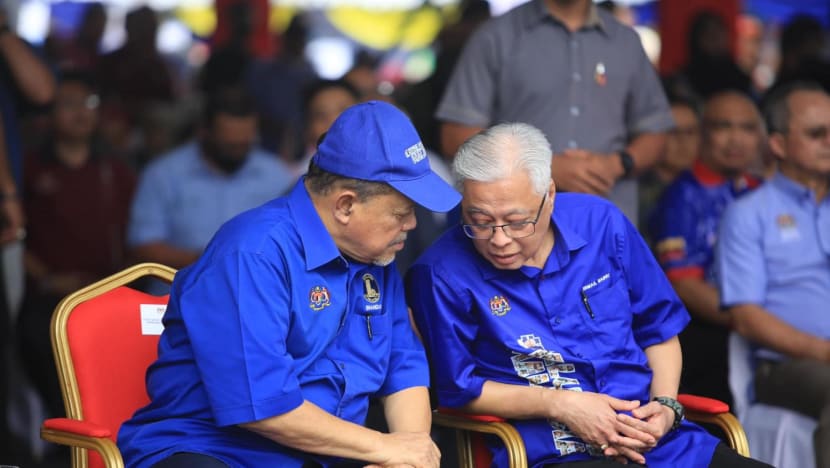 "Warisan is there, Perikatan Nasional is there, because Barisan Nasional had suddenly rejected a winnable candidate. I am a candidate who can win, so I will compete," he was quoted as saying by Sinar Harian.
He won the seat with an almost 5000-vote majority back in 2018. 
PH will field Fathin Amelina of PKR while GTA will field Abdul Razak Abdul Khalek of Pejuang in Arau.
AYER HITAM, JOHOR
This federal constituency in central Johor is expected to witness a tight contest again.
Incumbent BN candidate Wee Ka Siong will be defending Ayer Hitam for his fifth term but the Malayan Chinese Association (MCA) president will remember that in 2018, he clinched victory only with a narrow margin of 303 votes over his opponent Liew Chin Tong from the Democratic Action Party (DAP). 
Contest for the Ayer Hitam seat has been intense in recent polls. On polling night during GE14, passion ran high as riot police were mobilised at the Ayer Hitam results centre after crowds were seen stopping unmarked cars from entering.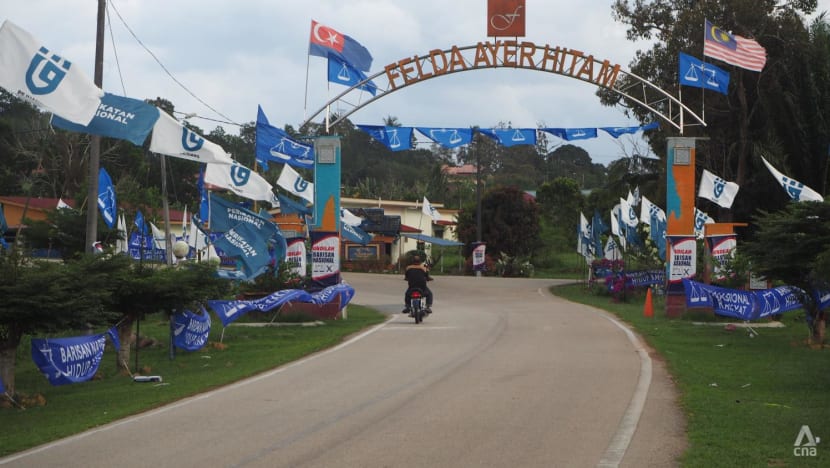 For GE15, DAP has picked Malay candidate Sheikh Umar Bagharib Ali, a former state assemblyman for Paloh. Mr Sheikh Umar lost his seat in the Johor state elections earlier this year to an MCA candidate. 
Meanwhile, PN announced that it will field Bersatu politician Muhammad Syafiq Abdul Aziz for Ayer Hitam. 
When asked to comment on DAP's decision to field Mr Sheikh Umar, Dr Wee was quoted as saying by local media that he was "unfazed". 
"I contested against a Malay candidate in 2004 in Ayer Hitam. Now DAP is naming a Malay candidate, that's their way of doing things and we have our own way ... Whoever stands as candidates in Ayer Hitam, I leave it to the people to evaluate who has been with them all this while," said the caretaker transport minister. 
MUAR, JOHOR
President of the youth-centric party Malaysian United Democratic Alliance (MUDA) Syed Saddiq Abdul Rahman will be defending the Muar federal seat amid his ongoing graft trial. 
The former youth and sports minister was ordered by the High Court last Friday to enter his defence on four charges of misappropriation of assets, money laundering and abetting in criminal breach of trust (CBT). 
Over the course of his term as Muar MP, the 29-year-old has reportedly been lauded by netizens for helping his constituents.
In its general election debut, MUDA as a party will also be looking to build on its credible performance in the Johor state polls, with Muar as its base. 
The battle for Muar is expected to be heated. On two separate occasions in October, MUDA's campaigning events were disrupted by rowdy youths, triggering a confrontation with the party's supporters. 
Muar's UMNO youth chief Helmy Abdul Latif, who is also BN's candidate for the Muar seat, denied the party's involvement in the disruptions. He tweeted that the disruptions are "an unhealthy culture" in Malaysia's politics and maintained that his party had "no time for things like these". 
"Many have asked me whether it is true that Muar UMNO Youth was involved. I dare take an oath to state that there were no orders from me as the head of Muar UMNO Youth to carry out such things," he wrote. 
In 2018, Mr Syed Saddiq clinched the Muar seat by around a 7,000-vote majority, beating veteran UMNO politician Razali Ibrahim. He was contesting as a Bersatu candidate under PH. For GE15, he will likely face BN's Mr Helmy and PN's Mr Abdullah Husin. 
SUNGAI BULOH, SELANGOR
Considered to be among UMNO's high-profile ministers over the past two years, caretaker health minister Khairy Jamaluddin's candidacy in Sungai Buloh has prompted a strategy review by PKR.
While PH is believed to hold the upper hand in this urban seat that was created in 2018, Mr Khairy's candidacy has led PKR to reconsider its decision to field Mr R. Ramanan in the seat.
PKR deputy president Rafizi Ramli said that party president Anwar Ibrahim wanted Mr Ramanan to contest the seat.
The seat was won by PKR's R.Sivarasa with a 26,634-vote majority back in 2018 but he was dropped by the party.
Mr Rafizi said that both he and the party's candidate selection committee wanted Mr Sivarasa to be fielded, but Mr Anwar had a different opinion.
Mr Khairy, meanwhile, was the incumbent Rembau MP for the past three terms but had to switch base after UMNO deputy president Mohamad Hasan decided that it was time to for him contest at the federal level.
Mr Khairy has embraced his underdog status in the Sungai Buloh contest.
"I come here as the underdog but I am confident. If we unite, work hard (and) convince the voters, we can conquer Sungai Buloh on Nov 19," he was quoted as saying by Bernama. 
PN will be fielding Ghazali Hamin of PAS while GTA will be fielding Mohd Akmal Mohd Yusoff of Pejuang.
TUARAN, SABAH
Ahead of the 2018 election, the federal seat of Tuaran in Sabah was considered a BN stronghold.
Outgoing president of the United Progressive Kinabalu Organisation (UPKO) party, Wilfred Madius Tangau, won the Tuaran seat with a 7,624 vote majority under the BN banner at that time. 
But Mr Tangau left BN a day later to form the Sabah state government with Warisan and PH under a Warisan Plus coalition.
In the 2020 state election, Warisan Plus surprisingly lost to the Gabungan Rakyat Sabah (GRS) coalition, comprising BN among other component parties.
Observers have said that Warisan Plus lost the support of the indigenous Kadazandusun Murut (KDM) heartland as it was seen to be sympathetic to illegal immigrants.
UPKO, the main Warisan proxy in the KDM heartland, is also said to have run a disorganised campaign as Mr Tangau lost his state assembly seat.
After Warisan Plus fell, Warisan's relationship with PH and UPKO disintegrated. Mr Tangau, whose party is now with PH, is expected to face a fierce battle against former allies Warisan as well as GRS.
Chief Minister Hajiji Noor, who is chairman of both GRS and its component party Sabah Parti Pribumi Bersatu (Bersatu), is one of the four assemblymen in the constituency.
GRS-BN will field Kiulu assemblyman Joniston Bangkuai while Warisan is expected to name its candidates for Sabah on Thursday. GTA will field Muminin Kalingkong @ Norbinsha under Pejuang. 
Mr Tangau will officially hand over UPKO's top post to Ewon Benedick after GE15.