ISKANDAR PUTERI, Johor: The Barisan Nasional (BN) coalition is eyeing to win at least 20 out of 26 federal seats in Johor for the upcoming Malaysia general election. 
During an event on Wednesday (Nov 2) night to kick off the coalition's grassroots efforts for the upcoming polls, BN's election director Mohamad Hasan said: "I want Johor to give us 20 seats to form a new government in Putrajaya. 
"I don't think it will be a problem, I'm confident Johor will help (our cause) … Our priority is to win the general election and we must unite our hearts and minds to fight whatever is in front of us," added the United Malays National Organisation (UMNO) deputy president. UMNO is the biggest component party of BN. 
There are a total of 222 seats in Malaysia's Lower House and a minimum of 112 seats is needed to clinch a simple majority and form a new government.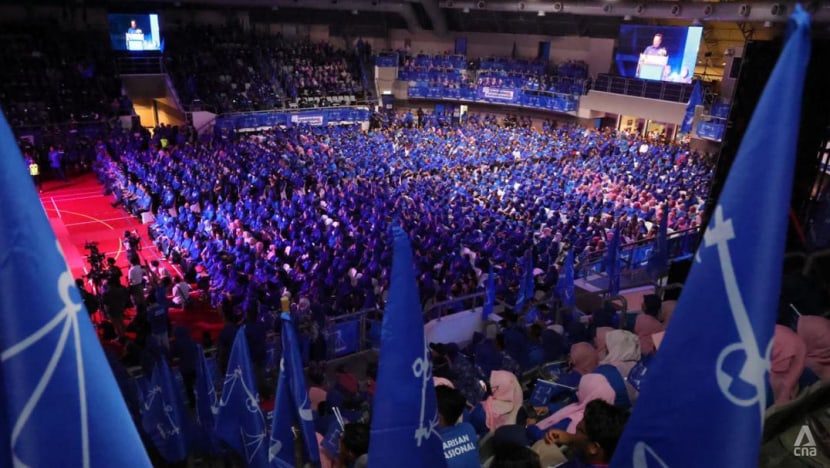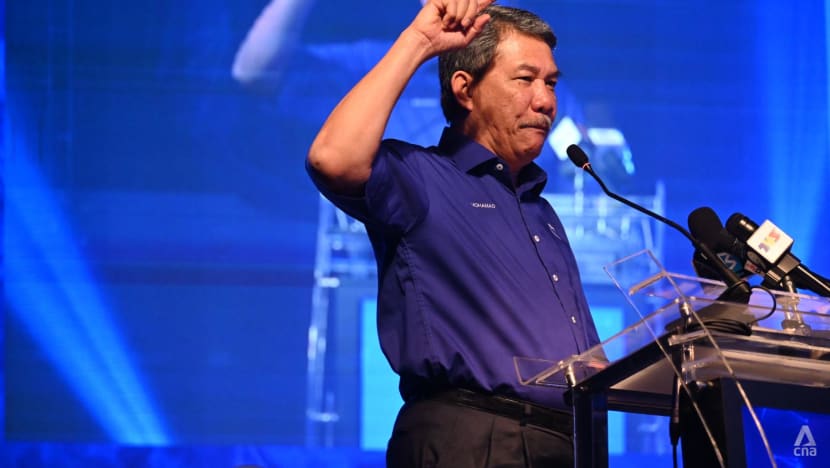 Johor is one of the states which has not dissolved its assembly for the upcoming general election because it recently held state polls earlier this year. 
BN cruised to victory in the state election, clinching 40 out of 56 seats, forming a state government with more than a two-thirds majority. 
During the last general election, BN won just 8 out of the 26 federal seats in Johor, as the then government led by former prime minister Najib Razak fell to Pakatan Harapan (PH) at the national level. 
Meanwhile for the state assembly in 2018, BN only won 19 out of 56 seats and the Johor government fell to Pakatan Harapan 
It was the first time in Malaysia's history that Johor, considered a BN stronghold and bastion of UMNO, fell to the opposition.
However, following a political manoeuvre known as the "Sheraton Move" in February 2020 that saw Bersatu leave PH, the coalition was ousted from the federal government and the Johor state government.
Many senior BN leaders in Johor, such as UMNO vice president Khaled Nordin, UMNO Johor deputy chief Nur Jazlan Mohamad and party veteran Razali Ibrahim, lost their seats in 2018.
However, the upcoming polls represent an opportunity for some of these BN leaders to become MPs once again. 
Mr Khaled is slated to contest in the Kota Tinggi federal seat, Mr Nur Jazlan is looking to win back the Pulai seat he held before 2018, while Mr Razali will contest in Pagoh, against Perikatan Nasional's prime minister candidate Muhyiddin Yassin. 
Many UMNO ministers will also be defending their seats in Johor. This includes caretaker defence minister Hishamuddin Hussein, who will be contesting in Sembrong, while incumbent transport minister Wee Ka Siong will contest in Ayer Hitam.