Malaysia election: Low voter turnout likely in Johor due to monsoon, economic woes
Johoreans may be less motivated to vote at the upcoming federal election, having already turned up for state polls mere months ago in March.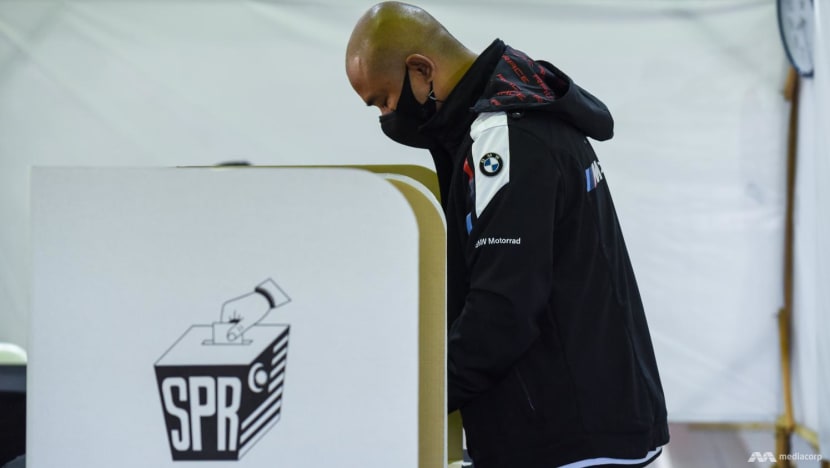 JOHOR BAHRU: Johor is likely to see low voter turnout at Malaysia's 15th general election (GE15), with people heading to the Nov 19 polls just months after a state election and amid weather woes. 
The impending monsoon season is a major concern, especially for residents in flood-prone areas, said analysts.
This was the case during the 13th general election, with people deciding against going through the extra trouble to vote. 
Observers believe Johoreans may also be less motivated to vote at this year's federal election as they had already turned up for the state election earlier this year in March. 
But with 26 parliamentary seats in Johor up for grabs at the coming polls, political parties are still expected to go all out to woo some 2.5 million voters - come rain or shine.
FLOODS, RISING LIVING COSTS AMONG CONCERNS
Campaigning for GE15 and polling day itself will likely happen under heavy rainfall, said observers. 
The effects of bad weather have already started to show, with about 20 families having to take shelter at a school after floods devastated their homes in Pontian district early last month. 
"The flood this time was really bad. The items in my home were damaged," one resident, whose family of eight was affected, told CNA. 
Beyond flood concerns, COVID-19 and economic troubles also weigh heavily on Johoreans' minds. 
"Cost of living has gone through the roof. The value of the ringgit has gone down," said Dr Serina Rahman of the Department of Southeast Asian Studies at the National University of Singapore, adding that some voters feel their vote may not make a difference. 
"A lot of people are just blaming the politicians. It's not like they are blaming external global factors, or the war in Ukraine."
One voter said: "The people on the ground seem to be more concerned about improving the country's economy, while those at the top are thinking about their positions."
YOUNG VOTERS HOPEFUL FOR CHANGE
The earlier Johor state election provides a telling sign. Only 50 per cent of eligible voters came out to vote, one of the lowest voter turnouts in history. 
This led to a two-thirds majority win by the Barisan Nasional coalition during the Johor state election.
Still, some younger voters feel GE15 may bring about some needed change.
One Johor resident is hoping for change "in the economy, education, health, everything". 
Another said: "We hope our new government can provide us with a different kind of environment, a different kind of future."