Anwar Ibrahim alleges voting irregularities among military personnel, says 'cheating' must stop
Caretaker prime minister Ismail Sabri Yaakob has urged the PKR leader to retract his statement as it was an insult to those who serve in the armed forces.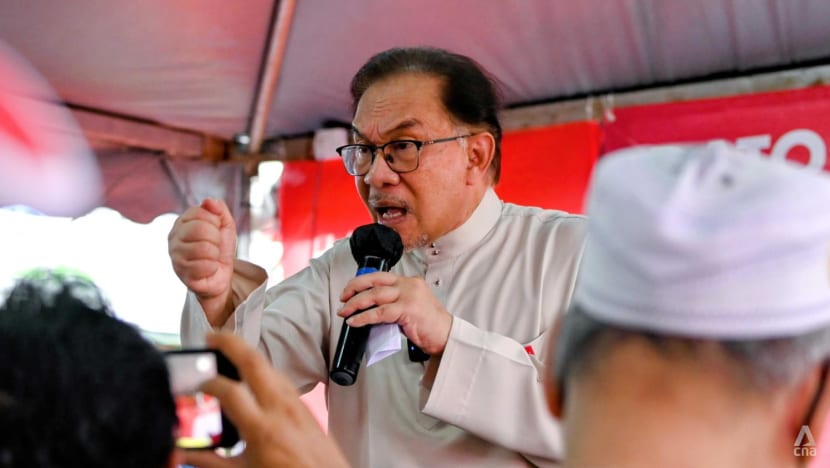 KUALA NERUS, Terengganu: Parti Keadilan Rakyat (PKR) president Anwar Ibrahim claimed on Friday (Nov 11) that members of Malaysia's armed forces have already started to vote for the 15th General Election by post, ahead of the designated day for early polling.
Mr Anwar said he has credible evidence of illegal voting taking place on Friday, noting that it was against the rules set by the Election Commission (EC). According to the commission's announcement, early voting will only take place on Nov 15.
"They voted in the constituency of Bera and were paid RM300. I urge the EC to take stern action so as not to pollute the election this year," he said in a speech during a Pakatan Harapan (PH) event in Kuala Nerus, Terengganu.
Mr Anwar suggested that members of the military, traditionally seen as a Barisan Nasional (BN) vote bank, were being asked to vote early as BN and United Malays National Organisation (UMNO) vice president Ismail Sabri Yaakob realise that support for the coalition was "very poor".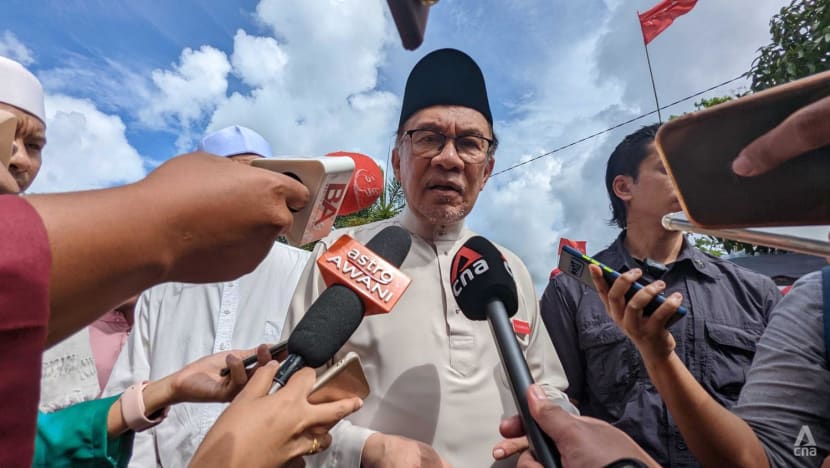 Mr Ismail Sabri, who is also the caretaker prime minister, is defending his seat of Bera against candidates from PH and Perikatan Nasional (PN). PKR is part of the PH coalition.
"I am asking that this be corrected, meaning, those votes made today by soldiers in Bera must all be voided and voting must take place again on Nov 15," Mr Anwar said.
"The democratic process must be fair."
Mr Anwar questioned why the EC had allowed this to happen, while urging the commission to contact the camp commandant where the alleged voting took place and take immediate action.
"I'm worried that there could be aspects of money, coercion and cheating taking place, because there is evidence," he told reporters after his speech.
"I've seen the evidence … But they use threats, so we'll have to take care of those whistleblowers."
Mr Anwar said this alleged cheating points to "signs of desperation" in BN, as PH was garnering a lot of support in unexpected states like Kelantan and Terengganu.
"That's why I'm holding caretaker prime minister and caretaker minister of defence Hishammuddin (Hussein) responsible," he said.
"Stop this rot. Stop this nonsense. Make sure the election is clean. We will not tolerate this," he added.
"Now we are gaining ground, and I'm warning those people responsible: Don't cheat. Because when you start doing that, the whole credibility of the election will be tarnished."
Mr Ismail Sabri said on Friday that Mr Anwar was making a slanderous and malicious accusation. He urged the PKR leader to retract his statement as it was an insult to those who serve in the armed forces, local media reported.
The caretaker prime minister, however, did not deny the possibility that the military personnel had cast postal votes, saying that "under the Election Commission Act, there are categories of postal voters, early voters and normal voters", the reports noted.
In a statement on Friday evening, the EC urged the complainant to step forward and make a report to the anti-graft agency.
"If there is bribery or corruption during the voting process in the Bera parliamentary seat as alleged, the complainant who has information or evidence is advised to report it to the Malaysian Anti-Corruption Commission," it said.