'My focus is on their economic situation': Candidates woo youth voters with promises of jobs in Malaysia GE15
The youth vote, especially for first-time voters between the age of 18 and 21, is set to play a crucial role in GE15.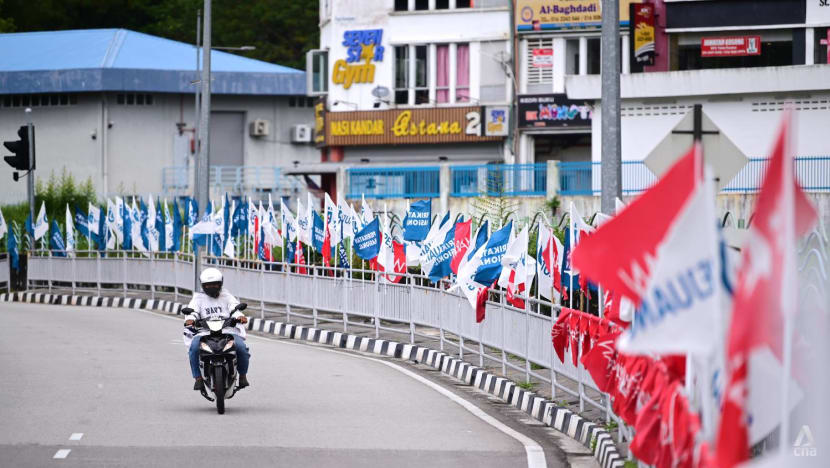 KUALA LUMPUR: To garner the youth votes during Malaysia's 15th General Election (GE15), candidates have been active in pitching the idea that job opportunities and better economic conditions will be their top priorities if they are elected. 
With the economy still recovering after two years of severe disruptions due to the COVID-19 pandemic, youths have been among the most badly affected groups with fewer job opportunities after leaving school, depressed wages and high cost of living.
The youth vote, especially for first-time voters between the age of 18 and 21, is set to play a crucial role in GE15 since the group makes up a sizeable number among the 21 million strong electorate.
The Election Commission (EC) said there are about 5.8 million new voters in GE15. Among them are those aged 18 and above who are eligible to vote this time round, following a constitutional amendment known as Undi18 to lower the voting age to 18. The law took effect on Dec 15 last year.
Last week, experts interviewed by CNA said that opportunities were among the top concerns among youth voters.
According to Mr Jason Wee, co-founder of non-profit organisation Architects of Diversity, multiple surveys have put economic concerns at the top of youth voters' minds, in particular, the rising costs of living and home ownership amid fears of a weak job market.
With many looking at young Malaysians as the "kingmakers" of GE15, political parties are aware of the livelihood issues concerning the youth and are "erring on the side of caution" in wooing them, including promises of free laptops and subsidised education, added Mr James Chai, visiting fellow from the Malaysian Studies Programme at the ISEAS-Yusof Ishak Institute.
With this in mind, candidates have made the issue of jobs and better economic prospects one of the key pillars of their campaigning in order to draw support from the youth. 
"The youth vote is very important. At the end of the day, it's … about money. My focus is on their economic situation," said P Naganathan of Parti Warisan (Warisan) who is contesting in the parliamentary seat of Batu in Kuala Lumpur. 
"Every youth's first concern is to get a job that is relevant to their qualifications and which affords them a minimum standard of living," Mr Naganathan told CNA.
He added that youths are concerned about being self-sufficient but the economy has not fully recovered to afford them the opportunities for better-paying jobs.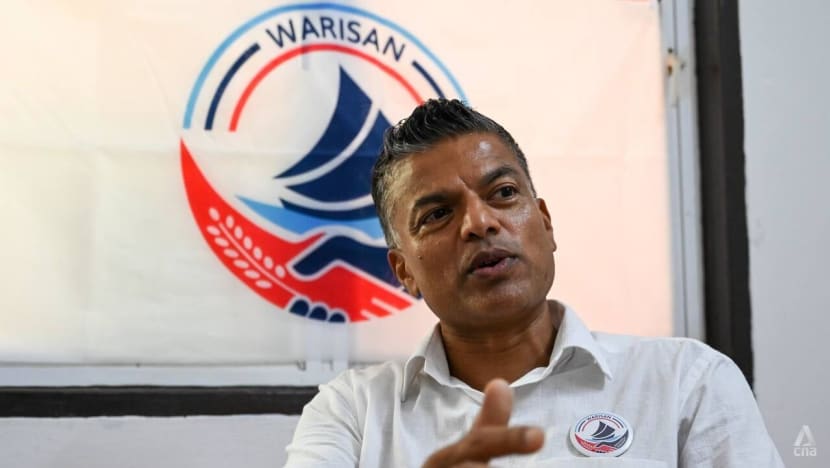 Generally, parties have been trying to appeal to young voters by fielding younger candidates and offering promises to the youth through their party manifestos. 
However, GE15 is taking place when the economic outlook still appears dim for many youths.
According to economists, it has become considerably harder for young Malaysian job seekers to find employment compared to the overall population.
Consequently, many of them end up as gig workers in jobs where there is underutilisation of their skills and experiences.
Perikatan Nasional (PN) candidate for the Pekan federal seat, Mohd Fadhil Noor, echoes the need for the next government to create better job opportunities for the youths.
The 43-year-old candidate said that in the case of Pekan, Pahang, there are already factories for automobiles, but more still can be done by building factories for processing rubber, palm oil and rice paddy.
"If there are more factories, then there will be a lot of jobs created. Old people don't work in factories; it's mostly younger people.
"We can build a factory, accommodation and surau (prayer room) so it can be a community," he said.
In a Facebook post, deputy commissioner of Parti Islam Se-Malaysia (PAS), a PN component party, Dr Alias Razak pointed out that the coalition is offering more than 20 youth-related incentives and programmes if elected in GE15.
"We are committed to creating one million high-income job opportunities in the digital economy sector for young people," he said.
Polling Day is on Nov 19 while early voting will take place on Nov 15.
A MIX OF SOCIAL MEDIA AND TRADITIONAL CAMPAIGNING
On the campaign trail, candidates interviewed by CNA said they are banking on social media in order to get the attention of the digitally savvy generation. But others have also found traditional campaigning methods useful. 
Social media platforms such as TikTok are among the common outlets for candidates to promote themselves and their messages.
"I'm already on Tik Tok (and) getting a fair bit of traction. One of my videos got 200,000 views in one day and it was just an introduction about me," said Parti Warisan's Mr Naganathan, 54.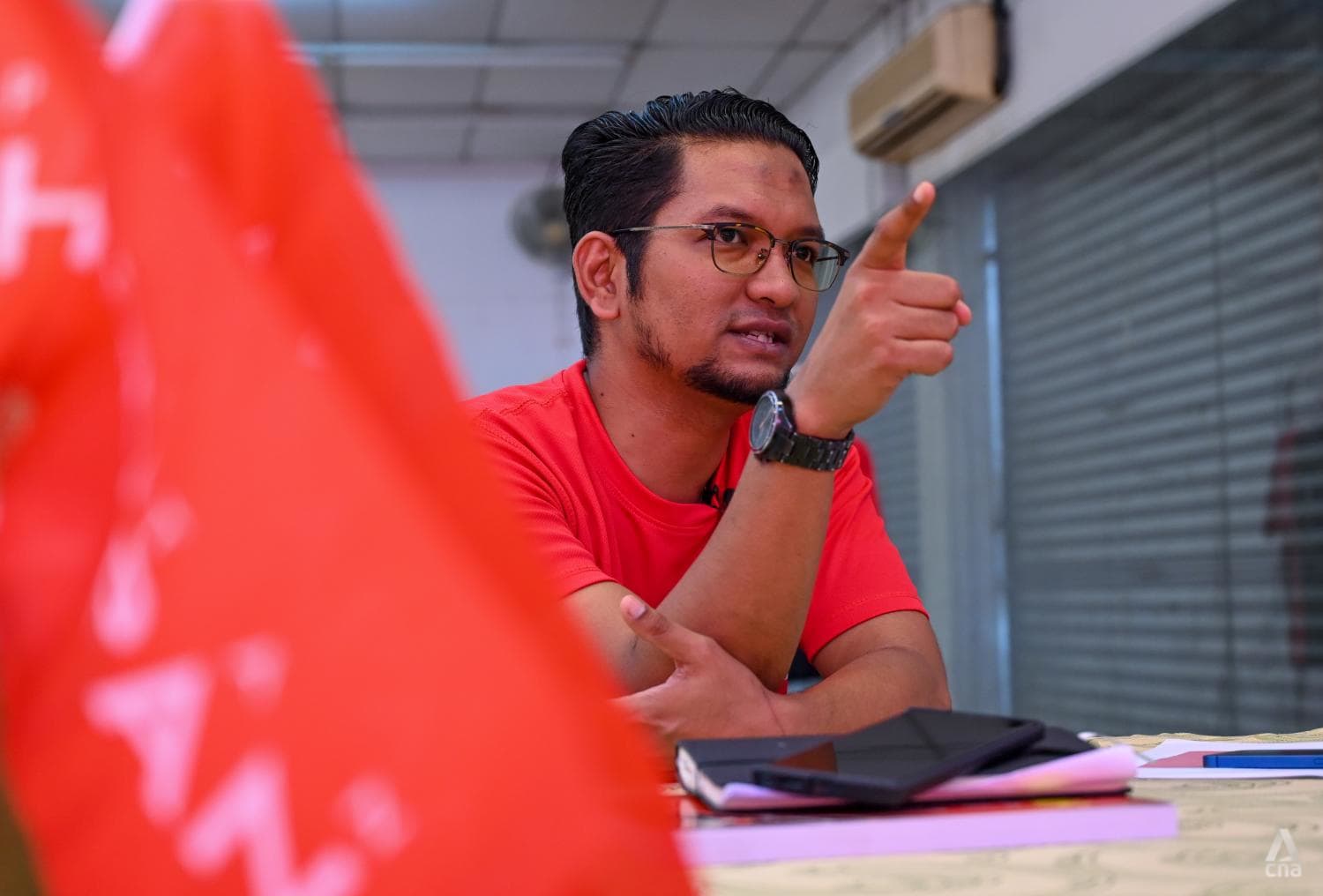 Democratic Action Party's (DAP) candidate for Ayer Hitam in Johor, Sheikh Umar Bagharib Ali, 37, has also taken to social media to engage the young voters. 
He said that as many of Ayer Hitam's youths are spread across the country, with some even outside Malaysia, social media facilitates his communication with them.
"Most of the young people in Ayer Hitam are not actually in Ayer Hitam. They are in Singapore, Kuala Lumpur, Johor Baru, or Penang," said Mr Sheikh Umar.
"The challenge is how we can communicate with them. So we do it through social media and statements," he said to CNA.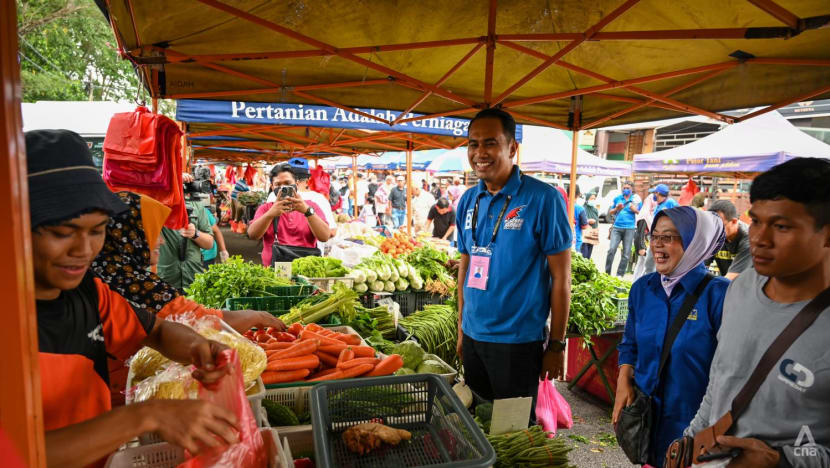 For Barisan Nasional's (BN) Muar candidate Mohd Helmy Abdul Latiff, however, he still prefers the traditional method of campaigning by doing walkabouts to connect directly with the voters, including the youths.
While he noted that young people in Johor rarely attend his campaign events, a much better approach is for him to meet with them face to face.
"I have been doing my walkabouts to reach out to the youths of Muar since four years ago. When I was doing my community walkabout today, one of the youths came up to me and said that he still remembers me since we last encountered each other in 2018," said the 41-year-old politician.  
In Muar, Mr Helmy is facing a formidable opponent in the person of a younger incumbent Syed Saddiq Syed Abdul Rahman, 29.
Despite his underdog image in Muar, Mr Helmy thinks that he still has a fair chance of securing victory.
"The advantage I have in my engagement with the youth is that I do not invite them to come to me, but instead I will reach out to them," Mr Helmy told CNA.