IN FOCUS: With a general election looming in Malaysia, youth votes may hold key to power
Young voters have been touted as possible kingmakers. CNA looks at their preoccupations and how political parties are planning to appeal to them.
KUALA LUMPUR: As the votes for the Johor state election were being tallied late into the night of Mar 12, anxiety gripped Ms Amira Aisya Abd Aziz.
The 27-year-old politician was at her party Malaysian United Democratic Alliance's (MUDA) "war room", collating results submitted by the polling agents.
In her party's electoral debut, Ms Amira Aisya was contesting in the Puteri Wangsa state seat.
"From the data we had in Puteri Wangsa, it seemed like we were ahead but (some) media were reporting otherwise," she recounted during an interview with CNA.
Expectations were not that high. Afterall, the youth-based party was only registered in December last year. It had limited grassroots support, campaigning machinery and financial backing compared with the other political parties.
MUDA did however have a pact with opposition coalition Pakatan Harapan (PH) in the Johor polls, although this did not prevent a clash with Parti Keadilan Rakyat (PKR) in the Larkin state constituency.
When it was official that Ms Amira Aisya had won in Puteri Wangsa, with a majority of 7,114 votes over her nearest rival from Barisan Nasional (BN), there were loud cheers in the MUDA war room.
"It was a very surreal moment," she said.
"Some of my team members cried because they were so touched, so happy. Almost all of us were first-time campaigners and we gave everything during the two weeks of campaigning. (From) day until night, very little sleep," added the MUDA secretary-general.
On a night when BN cruised to an emphatic victory, winning 40 out of 56 seats in the Johor state legislature, MUDA's performance was regarded by some as a silver lining for the opposition.
Besides winning one seat, the party performed respectably in the six other constituencies it contested. None of the MUDA candidates lost their election deposit.
Each candidate was required to post a RM5,000 (US$1,186) deposit, which would have been forfeited if the candidate failed to obtain at least 12.5 per cent of total votes. 
MUDA's performance has been noted by the bigger political parties. In an annual assembly that was dominated by loud calls for a general election, United Malays National Organisation (UMNO) deputy president Mohamad Hasan reminded the party of the need to reach out to millennial voters.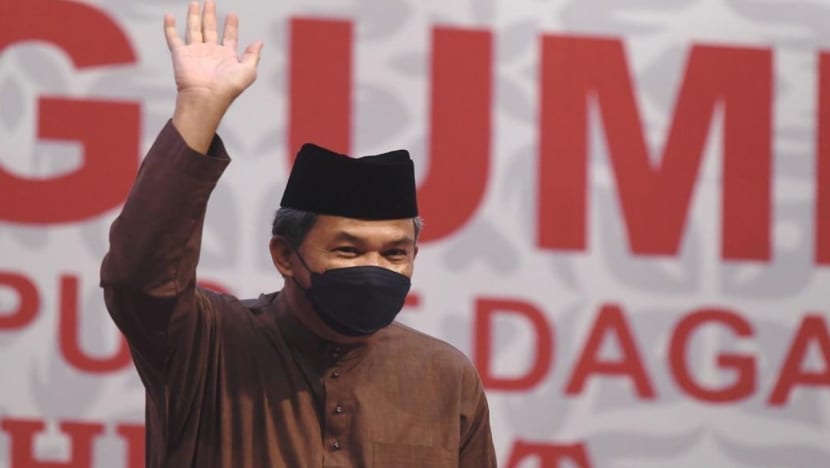 "We need a new touch – new ways and new imagination. What more with MUDA's sole win in Johor. Its penetration reminds us how important it is to get closer to the millennials," he said in a speech on Mar 16.
With a looming general election, the political parties are cognisant of the need to capture the youth votes. This is especially so following a constitutional amendment that lowered the voting age from 21 to 18.
Those interviewed by CNA noted that there is no exact formula for this exercise and a nascent understanding of youth voters' concerns will have to begin with dialogue and engagement. 
SIGNIFICANCE OF THE YOUTH VOTES
The Undi18 Bill became the first constitutional amendment to have support from both sides of the political divide back in September 2019, before it finally took effect on Dec 15 last year. 
On Jan 14, the Election Commission (EC) announced that following the implementation of Undi18 and automatic voter registration, a total of 5.8 million new voters were added to the electoral roll of 15.3 million, bringing the total to 21.1 million voters. 
Of the new voters, 1.2 million are aged between 18 and 20 while the rest are 21 years old and above who were unregistered previously.
The chairman of the Coalition for Clean and Fair Elections (Bersih) Thomas Fann projected that 18- to 40-year-olds would make up 12.2 million or 58 per cent of the total electorate if an election is held in the middle of next year.
His projections are based on the electoral roll and the population data from the Department of Statistics.
In the 14th general election in May 2018, voters aged between 21 and 40 made up about 41 per cent of the electorate.
"Young voters will be the kingmakers in the future elections. Whichever party or coalition that aspires to rule the country must appeal to this group. Ignoring them would be political suicide," Mr Fann told CNA.
Undi18 co-founder Tharma Pillai said that after the implementation of the Bill, there was a race among political parties to field younger or new faces in the Johor and Melaka state polls.
Undi18 is a Malaysian youth movement that advocated for the amendment of Article 119(1) of the Federal Constitution to reduce the minimum voting age.
As an example, Mr Tharma pointed out that among BN's slate of candidates for the Johor polls, 70 per cent of them were new faces.
Five of the coalition's candidates were from UMNO's youth wing, all of whom won their contests. 
"Because of the large percentage of youth voters, there is recognition that you must prioritise and focus on the demands of this group. So, it has become a louder and more powerful political cohort in a way," said Mr Tharma who was in Johor to observe the polls.
He said that political parties have to recognise that young voters are not political loyalists, unlike the older generation who tends to support one party.
"They (younger voters) are willing to change and try out new parties if you are not doing the right thing for them. This means that political parties must work harder on their promises."
Mr Tharma pointed out that the youth narrative was also emphasised when former Johor chief minister Hasni Mohamad said he would make way for a younger candidate, with Mr Onn Hafiz Ghazi being appointed to the position.
However, Dr Mohd Yusri Ibrahim, a researcher from think-tank Ilham Centre, reportedly said in a voter analysis of the Johor polls that neither the EC nor political parties had held campaigns to mobilise young voters since the Undi18 Bill was passed in 2019.
"Although Undi18 was successfully fought for and youth won the right to vote, there was no follow-up action."
Dr Bridget Welsh, an honorary research fellow of the University of Nottingham Malaysia's Asia Research Institute, told CNA that more must be done to encourage young voters to go to the ballot boxes, adding that this group could be key for the upcoming national polls.
"Undi18 was less than 4 per cent of the overall electorate (in Johor), and turnout was less than half. As at least 15 seats were close, this group would have made an impact on the outcome (if they voted)," she posited.
"The overall picture emerges however that more needs to be done to engage this cohort and there is a need for greater voter education, as many young people did not even know they could vote," Dr Welsh added.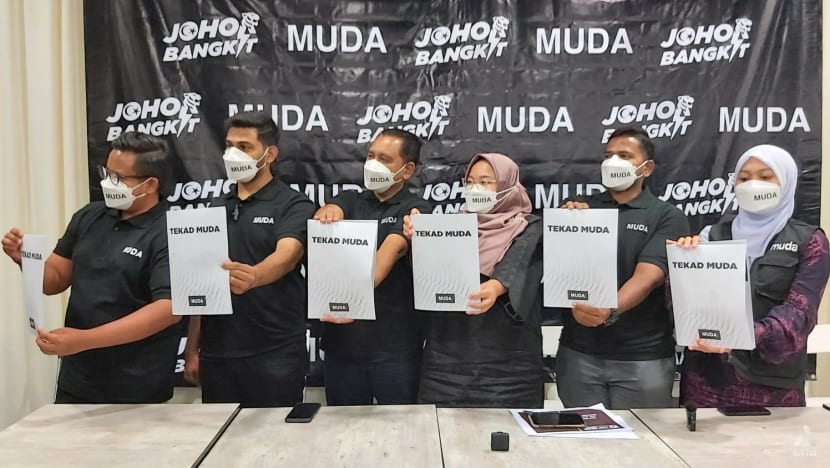 WHAT YOUTHS WANT
What are the issues that matter to youth voters?
Political scientist Wong Chin Huat noted that young voters tend to be preoccupied with bread and butter issues as well as the broader topics like floods and climate change.
"Opportunities in upward social mobility and owning properties are less than their parents' generation, resulting in discontent and relative deprivation.
"While some previous poll data and anecdotes have suggested that some youths may be more conservative than their elders, bread and butter issues are likely to trump communal issues or personalities," said Dr Wong who is with Sunway University.
Mr Firdaus Mohd Noh, a 20-year-old voter at the Johor polls, told CNA that one of his key considerations was whether the candidates would ensure brighter employment prospects for younger workers like him.
He wanted a state government that will offer more job opportunities for youngsters who are just entering the workforce.
"I think what we have learnt from border closures due to COVID-19 is that many Johoreans prefer to find work in their home country, in their home state," said Mr Firdaus who is a technician based in Singapore.
Mr Firdaus also wanted a government that is committed to help young people upgrade their skills and further their education in tertiary institutions.
"These issues were on my mind when I cast my vote for Johor. It will be the same during the general election," said Mr Firdaus who cast his ballot via post.
For human resources student Nur Nadia Yusof, 20, one of her top concerns is getting a good job after she graduates.
Admitting that she just started following politics recently, the elder of two siblings who voted in the Kempas constituency said she would vote for a candidate who is deemed to be honest and trustworthy.
She also wanted a government that can solve problems such as affordable housing for her generation.
"I hope all people, especially the youth, make use of their vote. It is for our very own future," said Ms Nur Nadia who gets her political news via social media.
TAKEAWAYS FROM JOHOR ELECTION
Political observers were monitoring developments in the recent Johor election for potential lessons on the voting behaviour of youth voters, as about half of the electorate was below the age of 40.
However, those interviewed by CNA said that it is still too early to draw firm conclusions.  
MUDA's Ms Amira Aisya said the party was still waiting for expert analysis to break down voting patterns.
She said that from what she has seen, younger voters do not necessarily vote for MUDA even though it is a youth-centric party.
"In my constituency, the voting streams comprising younger voters, channel 7, 8 or 9, are inclined to vote for MUDA," said Ms Amira Aisya.
"But in many of the other rural areas, many didn't go out to vote. And those who did, many of them voted for Barisan Nasional and Perikatan Nasional (PN)," she added.
"I think this means that as an opposition party, there's a lot of work that we need to do to ensure that our messaging gets through to the younger generation."
This view is in line with preliminary analysis of the Johor polls results by James Chin, professor of Asian studies from the University of Tasmania.
Prof Chin told CNA that before the polls, there were predictions that MUDA would garner votes from most younger voters, or first-time voters from Undi18. However, he argued that this did not happen.
He explained that based on some of the results from "salurans" or "streams", where each stream comprises voters from a particular age group, it is possible to extrapolate that less than half of them voted for MUDA in the constituencies where it contested.
"From the results of certain streams, you can see that all the streams, except for very few, MUDA actually got less than 50 per cent of the votes from these young voters," said Prof Chin.
"Of course, this is not foolproof but it is sort of an indicator of the overall voting pattern," he added.
Parti Islam Se-Malaysia's (PAS) youth chief Ahmad Fadhli Shaari said that the party is still conducting research on youth voters. But he believes that fielding younger candidates did not necessarily have a big impact, as many of them lost in Johor as well.  
"I believe that young voters, especially those (around) 18 years old would follow their family traditions. There are no significant signs that can be assumed to be patterns," he told CNA.
PAS won one seat in the Johor polls, out of the 15 it contested in.      
He said that moving forward, PAS and PN had to present a more youth-friendly image, with their manifestos touching on issues that affect this group. 
"I can sum up that after graduation at 25, voters will start to think about their future. Issues such as their first house and job opportunities will come to the fore," Mr Ahmad said.
"Issues of integrity are seen to be not as important. The people don't care about these issues as long as they are able to eat and live."
Newly elected Democratic Action Party (DAP) deputy youth chief Young Syefura Othman told CNA that there were perceptions that the youth votes would be in favour of the opposition, but this was not necessarily the case in Johor.
"They might be young, but they are able to make their own choices. For me it is good that they are involved in the democratic process so that they can be the determinants of policies that are good for them," said Mdm Young Syefura, who is the Ketari assemblyman in the state of Pahang. 
WHAT PARTIES NEED TO DO
Given the significance of the youth voters, political parties are thinking hard in terms of how to capture their mindshare. And this typically has to begin with dialogue and voter education, said those interviewed by CNA.
UMNO information chief Shahril Sufian Hamdan told CNA that the results of the Johor polls showed that no single party will be able to monopolise the youth votes.
"Just because they are young, it doesn't mean that they are more likely to vote against the current government of the day," he said, adding that the party could also claim a slice of the reform agenda which young people tend to gravitate towards.
Mr Shahril, who is also UMNO's deputy youth chief, said that as the 18- to 40-year-olds make up a majority of voters, it is important for the party to understand their aspirations. This is because policy decisions would impact them the most.
He added that UMNO will be launching a school of politics or democracy where it can play its part in voter education.
He acknowledged that other parties have started similar initiatives and UMNO may have to play catch up.
"To get (the youths') attention, we need to first convince them that politics is a worthwhile endeavour and that every decision has an impact on their lives, be it directly or indirectly.
"It is extremely important that we include them in the conversation and convince them that their views and thoughts indeed matter," he said.
Mr Shahril said that youth voters are susceptible to sudden swings since the vast majority has very little party loyalty.
"What is certain is that the young want policies that will benefit them and this means talking about the economy, jobs, work-life balance, higher quality of life, climate change and big topics that will shape the future. Whoever can credibly make the case on those issues will have an edge," he said.
For now, DAP's Mdm Young Syefura said all political parties have to mobilise their youth wings to conduct awareness campaigns on political education and the importance of politics in daily life. 
"These campaigns have to be creative and not stereotypical like before, through talks and seminars," she said.
She also said political parties have to be creative in getting close to youths. This meant engaging them based on their interests and inclinations genuinely.
She added that while social media outreach is important, political parties still have to go to the ground to understand the sentiments of voters.
"There are some young people who may use social media as a medium to unwind. So, if we only use it to spread awareness, it may not be comprehensive," Mdm Young Syefura said.
"Getting their involvement is difficult. New and creative ideas are very important to make sure that the messages are conveyed."
However, Prof Chin of the University of Tasmania cautioned that although garnering youth votes is important for the political parties, this alone may not be "big enough" to influence the outcome of the next general election.
"Malaysia politics is still very much driven by identity politics. Factors like the supremacy of Malay rights, political Islam, minority rights and happiness with the state of the economy, all these are linked to identity politics," he said.
He added that issues like political Islam, which cuts across the segments of Malaysia's majority Muslim community, will remain key.
"When these voters grow up, they become part of the mainstream and the idealism goes out of the window," Prof Chin added.