Flooding, landslide in Selangor ahead of Malaysia's monsoon season election
The latest in a string of flooding incidents amid election campaigning comes two days before polling day on Nov 19.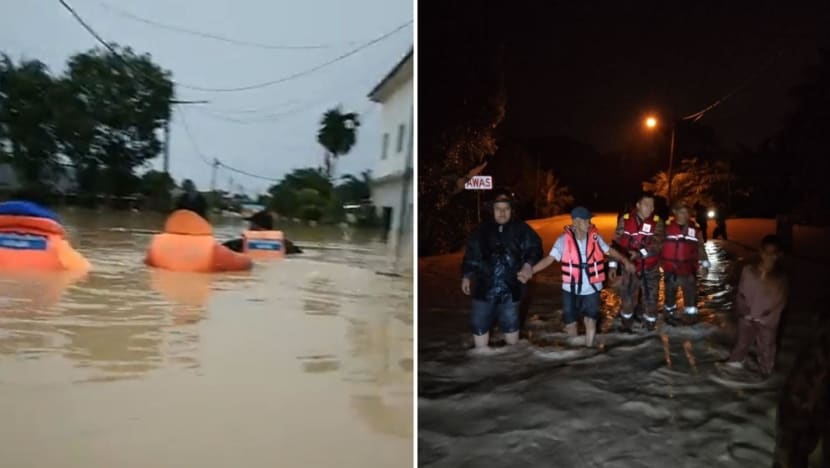 Continuous heavy rain in the Klang Valley in the early hours of Thursday (Nov 17) sparked flooding in several Selangor districts. 
This is the latest in a string of flooding incidents in Malaysia amid election campaigning ahead of polling day on Saturday. 
The Fire and Rescue Department of Selangor said it received emergency calls from about 27 affected areas including Sepang, Hulu Langat and Petaling. 
It was also alerted to a landslide in Kajang, involving a two-storey terrace house. 
The Selangor Civil Defence Force (APM) Disaster Management Committee Secretariat said that seven temporary evacuation centres have been opened from Thursday morning to accommodate more than 800 people from 200 families. 
Footage shared by local authorities showed residents in Semenyih, a town in Selangor's Hulu Langat district, wading through floodwaters as they awaited transfer to a nearby rescue centre. 
Officers from the Fire and Rescue Department of Malaysia were also seen evacuating an elderly woman from her home in Klang after waters rose to about a metre. 
The woman, who suffers from Parkinson's disease, has since been reunited with her family members,  according to the Bernama news agency.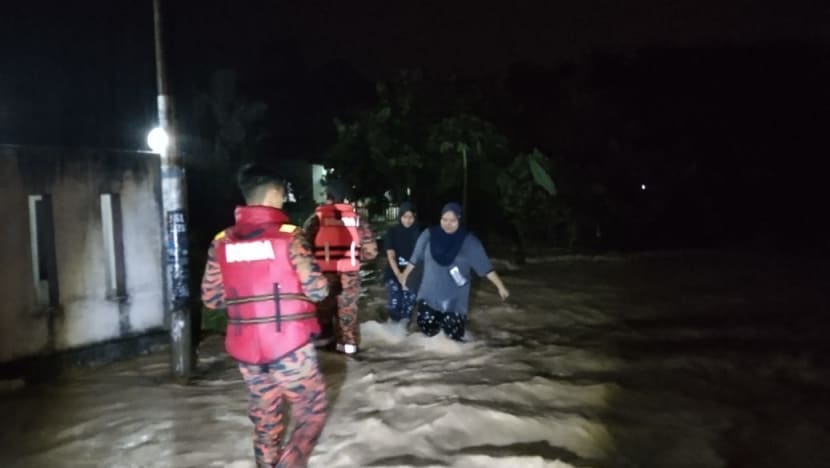 Continuous rain in Klang also caused the collapse of a large tree that blocked an entire road at Jalan Batu 3 Lama. Diverting work was completed soon after midnight, said Bernama. 
Charles Santiago, the incumbent Member of Parliament for Klang, took to Twitter to share footage of a car driving through a heavily-flooded road. 
"Am receiving many calls from people in Klang who are upset and worried with the rain and floods. We were hoping this won't happen," Mr Santiago said early on Thursday, adding that parts of Klang and Shah Alam were submerged in water as high as 60cm. 
"It's 48 hours to the polling day," he tweeted, tagging the Election Commission of Malaysia and Prime Minister Ismail Sabri Yaakob.
He also called on the government to "urgently activate its emergency services" to respond to the people's needs.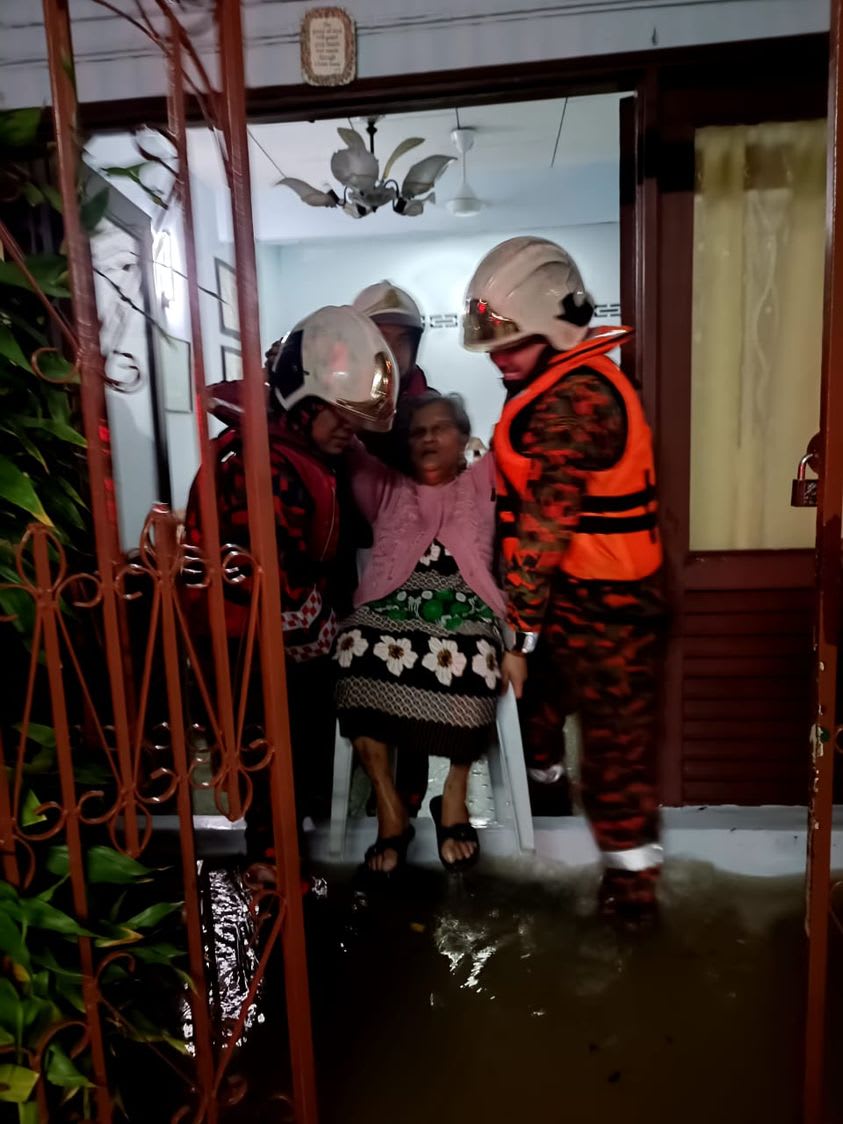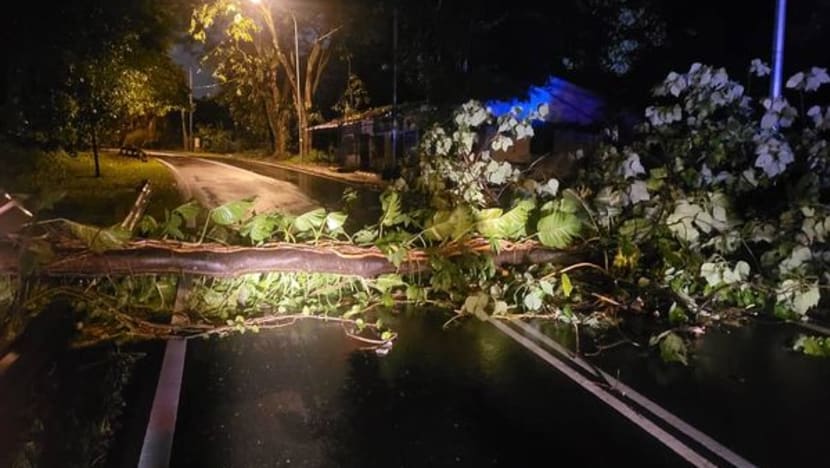 Data shared by the Department of Irrigation and Drainage as of 10.45am on Thursday showed fifteen stations recorded water level readings that were above the danger mark in Sarawak, Pahang, Selangor, Negeri Sembilan, Melaka and Johor. 
Selangor recorded the most stations, involving Sungai Semenyih in Hulu Langat as well as Sungai Binjai, Sungai Klang and Sungai Rasau in Klang. 
FLOOD RISK
Malaysia's meteorological service had earlier forecast that the country's northeast monsoon period would begin in mid-November and last until March next year, bringing with it heavy rains that can cause floods in low-lying places as well as king tides in the coastal areas.
The move by incumbent Prime Minister Ismail Sabri and his party the United Malays National Organisation (UMNO) to trigger polls when many parts of the country could be affected by floods drew criticism.
In December last year, more than 50,000 people were forced from their homes after the country faced some of its worst floods in years.
UMNO president Ahmad Zahid Hamidi on Sep 19 said that there should be no issue if a general election is held during the monsoon season, as it has been done before.
He accused the opposition of highlighting this in a bid to influence voters into thinking that holding the polls at this time is tantamount to exposing them to the risk of floods.
In an update on Thursday, MetMalaysia said that rain is expected in several states early on polling day on Saturday, with thunderstorms forecast to hit in the evening. 
Mr Ismail Sabri said he has ordered all disaster and security-related agencies, as well as state and district disaster management committees, to be on alert.