Rain, thunderstorms expected in Malaysia on polling day with disaster agencies on alert
Malaysia has seen a string of flooding incidents amid election campaigning ahead of polling day on Nov 19.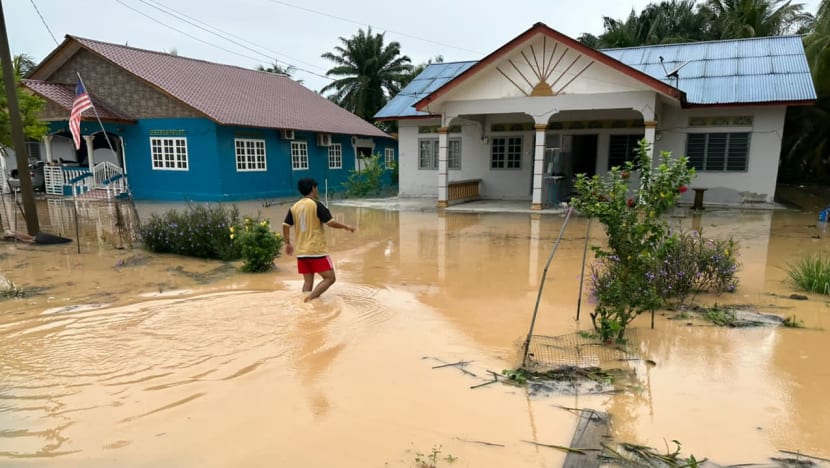 KUALA LUMPUR: Rain is expected in several Malaysian states early on polling day this Saturday (Nov 19), with disaster agencies ordered to be on alert for monsoons and flash floods. 
Thunderstorms are also forecast to hit in the evening.
Selangor, Negeri Sembilan, Melaka and the west of Johor are among the states that should brace for wet weather, according to Malaysian Meteorological Department director-general of operations, Lim Ze Hui.
Regular rainfall is also expected to continue throughout the day in the states of Kelantan and Terengganu, said MetMalaysia.
"For the northern states, the weather is expected to be good in the morning, while thunderstorms are expected to hit nearly all states in the evening. It is just a normal thunderstorm and nothing to worry about," Lim told the Bernama news agency. 
The warning comes after several districts in Selangor saw flooding on Thursday, after continuous heavy rain in the Klang Valley.
Selangor's Fire and Rescue Department said it received emergency calls from about 27 affected areas including Sepang, Hulu Langat and Petaling. A landslide also occurred in Kajang, involving a two-storey terrace house.
Malaysia has seen a string of flooding incidents amid election campaigning.
Charles Santiago, the incumbent Member of Parliament for Klang, took to Twitter to share footage of a car driving through a heavily-flooded road. 
"Am receiving many calls from people in Klang who are upset and worried with the rain and floods. We were hoping this won't happen," Mr Santiago said early on Thursday, adding that parts of Klang and Shah Alam were submerged in water as high as 60cm. 
"It's 48 hours to the polling day," he tweeted, tagging the Election Commission of Malaysia and Prime Minister Ismail Sabri Yaakob.
PRIME MINISTER EXPRESSES WORRY
Prime Minister Ismail Sabri Yaakob on Thursday said all disaster and security-related agencies, as well as state and district disaster management committees, have been ordered to be on alert for monsoon and flash floods.
This comes after several areas in various states were inundated by floodwaters since Wednesday night.
Ismail Sabri said all agencies should be in a full state of preparedness to act swiftly and appropriately to ensure public safety.
"Orders have been issued to the agencies involved, including police and fire departments," he said. "In fact, all state and district disaster management committees have been activated.
Speaking to reporters after attending an event in Pahang, the prime minister expressed worry.
"I don't want the flood (tragedy) that occurred in Sri Muda in Shah Alam, Selangor,  before to recur," he added. 
MetMalaysia advised members of the public to refer to its website, social media accounts and myCuaca mobile application for the latest weather information. 
Source: Bernama/Agencies/ga(zl)