Malaysia GE15: BN sets its sights on PH stronghold Selangor with younger politicians leading the charge
Two incumbent ministers, Tengku Zafrul and Khairy Jamaluddin are among Barisan Nasional's younger leaders eyeing a win in Selangor.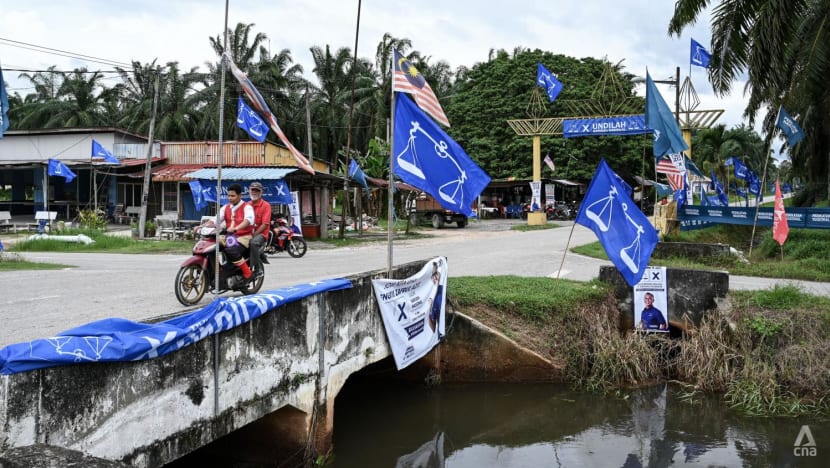 KUALA LUMPUR: Caretaker finance minister Tengku Zafrul Abdul Aziz is not exactly a political neophyte although this will be the first time he is contesting in national elections.
He was first appointed a senator in the upper house of the Malaysian parliament in March 2020. Subsequently, he was made finance minister by then-prime minister Muhyiddin Yassin. 
In the 15th General Election (GE15), Tengku Zafrul is among the new faces fielded by Barisan Nasional (BN) to stand in one of the 178 federal seats contested by the coalition.
His task is to help BN reclaim the parliamentary seat of Kuala Selangor, which was lost to Pakatan Harapan (PH) in 2018.
Before GE14, the seat changed hands between United Malays National Organisation (UMNO) and Parti Islam Se-Malaysia (PAS) in two previous general elections in 2008 and 2013.
For Tengku Zafrul, he said his focus is only on winning back the seat for BN this Saturday (Nov 19).
"This is a parliamentary seat and not a state election for Selangor. For the first time, the state elections don't coincide with the federal elections so the focus is very much on ensuring that we win as many parliamentary seats and try to win back this seat for BN," he told CNA.
Tengku Zafrul, who has a background in banking, is campaigning against incumbent Dr Dzulkefly Ahmad of PH, Perikatan Nasional's (PN) Mohd Noor Mohd Sahar and Parti Pejuang Tanah Air (Pejuang) candidate Mohd Shaid Rosli.
Running for office for the first time, the 49-year-old noted that there are many differences between the corporate sector and politics. But many similar solutions could be applied in both sectors, he added.
"In the manifesto for Kuala Selangor, I made it very clear that we will definitely be transparent in what we are doing…
"I have a task force to look at the areas where we can improve so we try and bring some good practices into it, which means that I have a scorecard that I will publish not just for the constituents in Kuala Selangor but for the whole world to see," he said.
Admitting that he is a newcomer to politics, Tengku Zafrul said that it is hard to gauge the level of support for him.
However, he is leaving it to the constituents to decide on who to choose, although he hopes that they do take into consideration his track record.   
"I wanted to stand for the elections. No one really approached me, but I told the party that I am ready to serve the nation and one way to do that was to be more active in politics and the party."
Tengku Zafrul said that he has been a member of UMNO since 1997 but has not been active because he was focused on his career.
"After being in the finance ministry (MOF) for two and a half years, I saw that there were a lot more things to be done. And I would like to continue to contribute, and I think I am capable of doing so," said Tengku Zafrul to CNA.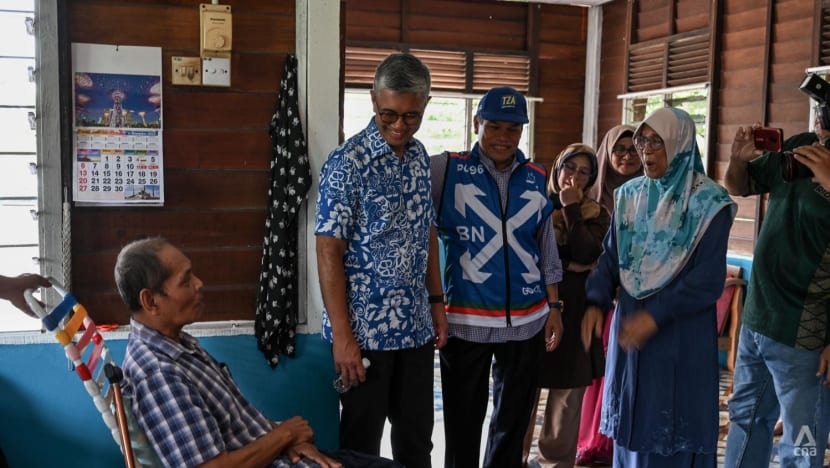 In Selangor, BN is also fielding another high-profile office holder, caretaker health minister Khairy Jamaluddin, who is contesting in Sungai Buloh.
Mr Khairy, who is a former three-term Rembau MP, is up against R. Ramanan of PH, Mohd Ghazali Md Hamin of PN, Mohd Akmal Mohd Yusoff of Pejuang, Ahmad Jufliz Faiza of Parti Rakyat Malaysia (PRM) and two independent candidates.
Mr Khairy, 46, told CNA that many supporters of other parties have told him that they were in a dilemma over whether to choose the parties they have been supporting or him in the Sungai Buloh contest.
"It's quite positive but I don't know in terms of votes. They are in a dilemma because they still support PH but say they want to support me as a candidate. That's the dilemma right now," he said.
Mr Khairy said that he is aware that he has an uphill task given that Sungai Buloh is held by PH and has been under PKR's hand since 2008.
In the last election, PH's R. Sivarasa won the seat with a majority of almost 27,000 votes. 
Mr Sivarasa has been dropped this time around and replaced by Mr Ramanan, a former treasurer of the Malaysian Indian Congress (MIC).
Some voters in Sungai Buloh told CNA that it was difficult to decide who to vote for.
"This has got to be one of the most difficult decisions I will make in my life. There was no doubt last time but Khairy seems to have done the right things," 30-year-old voter S. Ganeshwaran told CNA.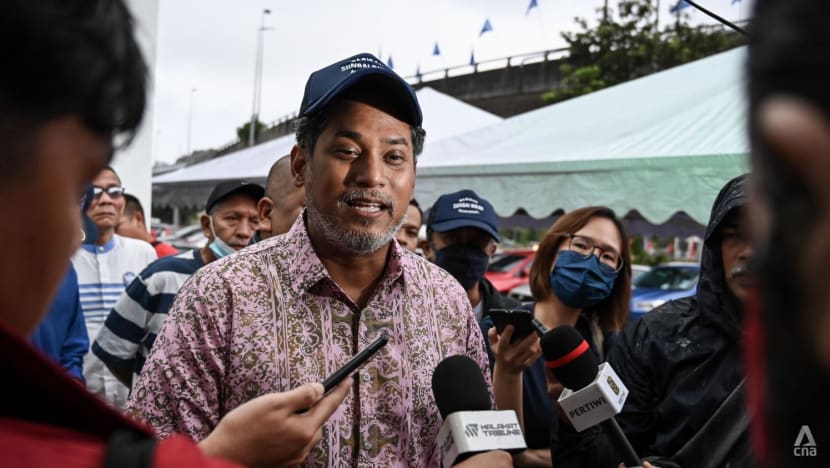 Another younger BN leader fielded in Selangor is UMNO supreme council member Hizatul Isham Jalil, better known as Isham Jalil, who is contesting in Shah Alam.
Mr Isham, 46, has said that BN's strategy of fielding new faces in GE15 will be a success, since it is a tried and tested formula during the recent state elections in Melaka and Johor.
He hopes that this approach in GE15 would be a winning factor as voters wanted a breath of fresh air in candidates, he was quoted as saying by the New Straits Times.
In GE14, BN only won two out of 22 federal seats in Selangor – Tanjung Karang and Serbak Bernam.
The remaining 20 seats in Selangor were held by PH, namely Parti Keadilan Rakyat (PKR) with 11 seats, while Amanah and Democratic Action Party (DAP), held five and four seats respectively.
BN LOOKING FOR MORALE BOOSTER
Dr Azmi Hassan of think tank Nusantara Academy for Strategic Research (NASR) said that Selangor is considered to be a "hot" state because BN wants to recapture the state government which PH has held since 2008.
He said by fielding candidates like Tengku Zafrul, Mr Khairy and Mr Isham, whom he described as "not the typical UMNO politicians", BN hopes it could succeed in gaining more federal seats in GE15.
"They want to begin with a push for parliament seats. They are hoping to gain a few more parliament seats in Selangor and this will be a push for Selangor BN to recapture the state (legislature) from PH," he told CNA.
"If BN can win these seats as well as the two they won the last time around, it will be a morale booster for them when the assembly is dissolved next year," he said.
PN's candidate for the Shah Alam seat Dr Afif Bahardin, 37, said Selangor is important because it is the richest state in the country and will reflect the actual fabric of Malaysia in the future.
"The composition of Malaysia is reflected in seats such as Shah Alam and Sungai Buloh where there are majority professional and educated Malays who are more opinionated compared to before.
"More areas are becoming like this and it reflects why Selangor is such an important battleground," said Dr Afif, who is also Parti Pribumi Bersatu Malaysia (Bersatu) deputy division chief for Shah Alam.   
He said that the former Pakatan Rakyat coalition which has since morphed into PH captured Selangor as a base for change to happen nationally
Four incumbent MPs in Selangor, including Azmin Ali of Gombak and Zuraida Kamaruddin of Ampang left PH during the so-called Sheraton Move that started a chain of events leading to the collapse of the Mahathir-led government in Feb 2020.
While Zuraida will be defending the seat under the Parti Bangsa Malaysia (PBM) banner, the others are now with PN.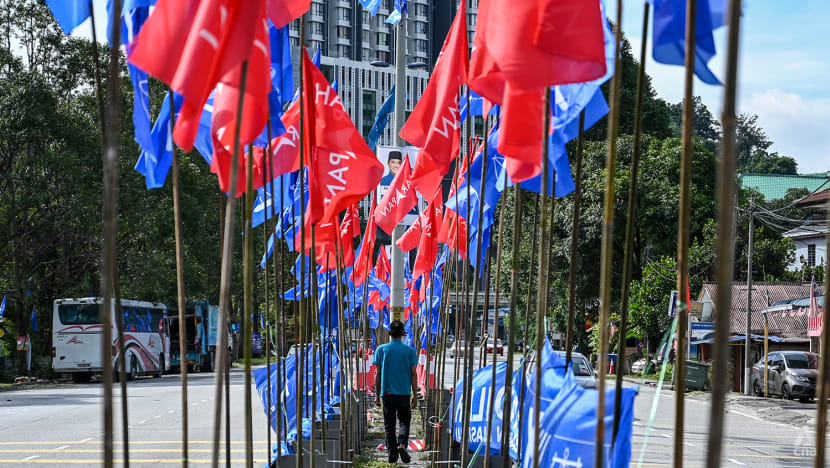 PH AIMING FOR CLEAN SWEEP OF FEDERAL SEATS
Kuala Selangor incumbent MP Dr Dzulkefly told CNA that he was not surprised with BN's push in Selangor. But he expressed confidence in PH's track record when it came to governance and ensuring that resources are shared among all.
"We emphasise on good governance and making sure that the consolidated funds raised by the state government are well spent.
"We have good programmes for development in all sectors and we, of course, will emphasise generating wealth and growth," said the two-term MP who won the seat in 2008 under PAS and in 2018 under PH.
The 66-year-old lost the seat to BN in 2013.  
"After three terms, they (BN) can hardly penetrate the state government. It is only democratic that they can try but as far as we are concerned, we will continue being a government that cares.
"They can bring in KJ (Mr Khairy) and Tengku Zafrul, but it is a level playing field," said the former health minister who is with Amanah.
He added that PH is entering GE15 with the objective of winning all 22 parliamentary seats in Selangor.
Dr Azmi of NASR, however, believed that PH had made at least one strategic blunder in Selangor, by fielding Selangor chief minister Amiruddin Shari against caretaker senior minister Mr Azmin.
"It will be difficult for Amirudin to win because he himself had said that the Selangor state government did not dissolve its state assembly since it wanted to prepare for the floods. Yet he is contesting the Gombak seat. So the reason he gave is contradictory," he said.
"If he loses the seat, PH will be in trouble when it comes to the state elections," he added.  
He said that while the fight in Gombak is focused on Mr Amirudin and Mr Azmin, BN's candidate Megat Zulkarnain is also well known in the area and could spring a surprise. 
He predicted that seats, where the Malay population is less than 50 per cent, should be easily won by PH.
As for PN, Dr Azmi believes that the coalition will face a disaster in Selangor as they do not have grassroots support.
Dr Afif of PN acknowledged that his coalition is the underdog compared to PH and BN, which have been established for a longer time.  
"One of the key strategies for us is to pick and offer winnable candidates for those seats to give good fights," he said.