Malaysia to release medicine stockpile to private hospitals, clinics to address shortage
Health facilities in Malaysia are facing a shortage of medicine for children as well as for illnesses such as cough, flu and fever, says Health Minister Khairy Jamaluddin.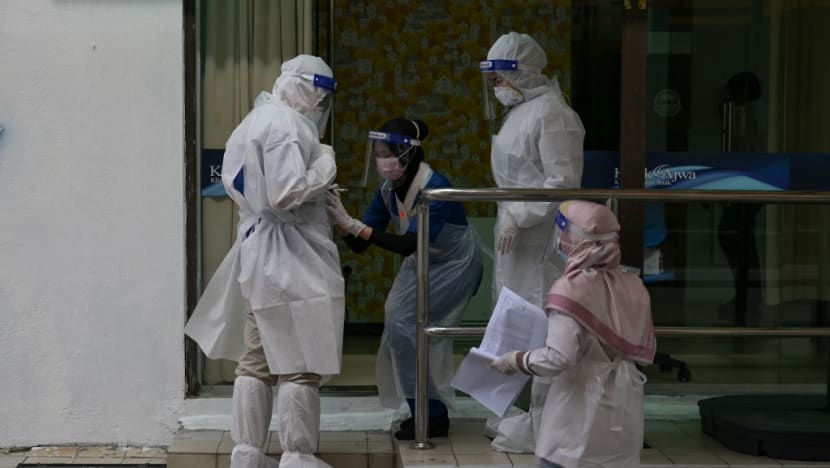 KUALA LUMPUR: Malaysia will release its federal medicine stockpile to private hospitals and clinics to address a persistent supply shortage, said Health Minister Khairy Jamaluddin on Friday (Jul 15).
"The shortages of cough, flu, fever and kids' medication continue to persist at health facilities," Health Minister Khairy Jamaluddin was quoted as saying in the Star.
"Pharmaniaga Bhd manages the stockpile, and I have instructed the medicines to be released to the private hospitals and clinics facing shortages."
The decision was made after a meeting between the Malaysian health ministry and stakeholders on Thursday, the Star reported.
A shortage of common medications has been reported in Malaysia recently, prompting the Malaysian Medical Association (MMA) to advise the public in June not to panic buy and unnecessarily hoard medications. 
Among the steps taken by the ministry last month included allowing private healthcare facilities to borrow medicines from government facilities and permitting patients to purchase medicines from community pharmacies with a prescription from private clinics or hospitals.  
Mr Khairy said on Friday that there has been a higher demand for medicine this year compared to previous years. 
He was quoted as saying by Malay Mail that this was partly due to children not having the natural immunity to viruses and who are now getting sick after staying home due to the COVID-19 pandemic. 
The latest COVID-19 lockdown in China and the war in Ukraine have also affected the global supply chain, he added. 
Malaysia's medicine manufacturers will increase their production capacity, the minister said, according to Free Malaysia Today, and stocks are expected to stabilise in the next two months.