All Malaysia's international checkpoints including Causeway, Second Link to open soon: Tourism minister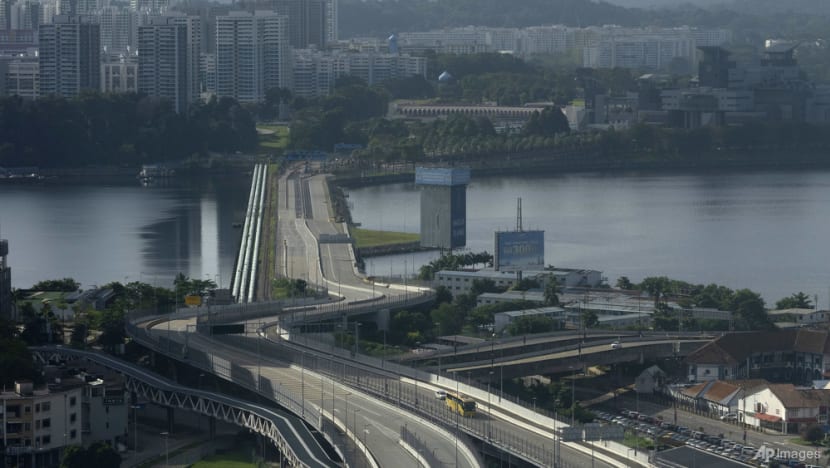 JOHOR BAHRU: All of Malaysia's international checkpoints will be opened soon as the country is moving towards reopening its borders, said Tourism and Culture Minister Nancy Shukri on Monday (Mar 7).
This would include Malaysia's land checkpoints with Singapore, said Mdm Nancy. 
She added that Prime Minister Ismail Sabri Yaakob would be making the official announcement on the border reopening soon.
"The Tourism and Culture Ministry is well prepared and always ready to welcome back foreign tourists into Malaysia," the minister was quoted as saying by the Star after meeting tourism industry players in Johor Bahru.
Mr Ismail Sabri confirmed on Saturday that Malaysia's borders would be reopened soon, adding that this would enable people who have not met each other for some time to be together during Hari Raya Aidilfitri in May.
Bernama quoted Mr Ismail Sabri as saying that the Malaysian government is in the process of implementing a Vaccinated Travel Lane (VTL) by land with Brunei and Thailand, to allow for travel to and from Malaysia with these two countries.
This will add to the existing VTL arrangement with Singapore. Another with Indonesia is still under planning, he added.
CAUSEWAY, SECOND LINK TO REOPEN SIMULTANEOUSLY: NANCY SHUKRI
According to a Bernama report, Mdm Nancy said on Monday that the land route between Malaysia and Singapore via the Johor Causeway and the Second Link at Gelang Patah will be opened simultaneously with the opening of the country's border.
This would facilitate travel by Singaporeans to Malaysia, thus reviving the country's tourism sector which had been affected by the COVID-19 pandemic, said the Bernama report.
On Nov 29 last year, Singapore and Malaysia opened the land VTL via the Johor Causeway simultaneously with the air VTL between Changi Airport and Kuala Lumpur International Airport (KLIA).
Land travel between Singapore and Johor Bahru is for long-term pass holders who are working in Singapore and Johor Bahru, with the daily quota of about 1,440 passengers each way, entering and leaving Singapore.
In December, Singapore and Malaysia froze all new ticket sales for VTL flights and buses between Dec 23 and Jan 20 amid fears of the spread of the Omicron variant.
Ticket sales from Jan 21 on air and land VTLs have been capped at 50 per cent of the allocated quota, but have since resumed to 100 per cent following an announcement in mid-February.
The quota would also be progressively increased, the authorities had said.