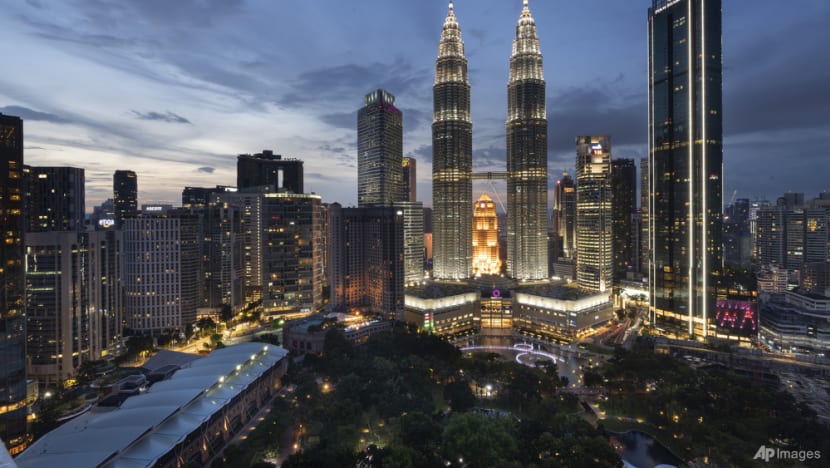 KUALA LUMPUR: Malaysian prime minister Ismail Sabri Yaakob on Wednesday (Jun 22) unveiled additional cash aid to help low income families cope with the rising cost of living. 
In a live address, Mr Ismail Sabri said an additional RM630 million (US$143 million) would be distributed together with the second phase of aid payments under the "Bantuan Keluarga Malaysia" (BKM) assistance package for Malaysia's "Bottom 40" (B40) economic group.
BKM is a direct cash aid initiative announced in Malaysia's 2022 Budget. It is intended to benefit 8.6 million low income, who can receive up to RM2,500 this year. Originally, the financial allocation for the second phase of BKM was RM1.11 billion.
The additional cash aid announced on Wednesday is expected to reach up to 4 million households, 1.2 million senior citizens who are either single or without a partner as well as 3.4 million single individuals, beginning from Jun 27. 
"Taking into account the challenges of the cost of living and recent rise in food prices, the government has decided to prepare additional cash aid for the B40 group. 
"Each B40 household will receive an additional RM100, while single recipients will receive RM50 under this additional aid," Mr Ismail Sabri said.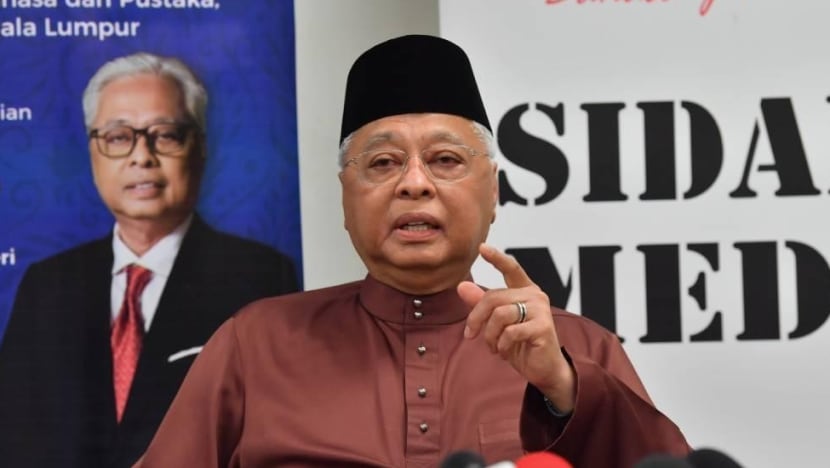 On Tuesday,  Domestic Trade and Consumer Affairs Minister Alexander Nanta Linggi said that Malaysia will discontinue ceiling price controls for chicken and chicken eggs from Jul 1. 
The maximum retail price of standard chicken in Malaysia is currently RM8.90 per kg. These are chickens that have been processed, and are sold with head, feet and organs. 
The maximum retail price for super whole chicken - which is slaughtered and cleaned, and then sold without feet, head, and organs - is presently set at RM9.90 per kg. 
The minister explained that the move was to stabilise food supply and prices in the long-run. 
"Chicken prices will be floated and will depend on market forces. The needy group will be assisted later with targeted financial aid," he said at a press conference. Mr Nanta added that details on the financial aid would be announced by finance ministry.
Additionally, the minister said that subsidies for certain cooking oil products will be abolished from Jul 1. 
Subsidies for 2kg, 3kg and 5kg cooking oil bottles would be lifted, but 1kg packets of oil will continue to be subsidised. 
Prices of global edible oils, including the widely consumed palm oil, have rallied to record highs this year due to supply disruption caused by adverse weather, labour shortages and Russia's invasion of key sunflower oil exporter Ukraine.
Opposition Pakatan Harapan (PH) coalition has criticsed the measures. In a statement on Wednesday, it said the abolishment of subsidies did not give enough time for Malaysians to prepare for the rise in living costs.
"The government must announce a full plan to manage this cost of living issue within 24 hours," it said, adding that the ministers responsible must resign if such a plan is not in place. 
PH said that it would take other actions such as mass mobilisation together with civil society and other willing parties in order to voice the public's anger.
COOKING OIL SUBSIDY CLARIFIED 
In his address, Mr Ismail Sabri said there has been some confusion over the cooking oil subsidies issue. He noted that the government was still subsidising cooking oil to the tune of RM4 billion for 2022.
This is higher than compared to RM500 million in 2020 and RM2.2 billion in 2021. 
"The government subsidises up to 60,000 metric tonnes of cooking oil monthly, exceeding the consumers' actual need for only 55,000 metric tonnes monthly,'' Mr Ismail Sabri said.
He added that the government-borne subsidy for cooking oil for 1 kg packets, which cost RM9 on the market but were sold at RM2.50 to the B40 group, had started since June 2007.
During the COVID-19 pandemic, the government had introduced a temporary subsidy programme for bottled cooking oil for 1kg, 2kg, 3kg, and 5 kg since August last year to help Malaysians who were affected by the pandemic. 
"However, the government discovered much of the subsidised bottled cooking oil was being misused by industrial and commercial parties and for smuggling," said Mr Ismail Sabri on Wednesday.
Therefore, he said the government has decided to end the bottled oil subsidies from Jul 1, as the programme's initial objective was to help the pandemic-affected groups. 
"As such, only the subsidy for packet cooking oil will be maintained. The government is confident that the 60,000 tonne subsidy is sufficient for the people's use," he noted.