Efficiency of Causeway checkpoints at Johor Bahru to be raised to 100% this year: Chief minister
In an exclusive interview with CNA, Johor chief minister Onn Hafiz Ghazi stressed that improving connectivity with Singapore is among the main objectives for the state government in the short term.
JOHOR BAHRU: The efficiency level of immigration facilities on the Malaysian side of the Causeway must be raised to 100 per cent in order to alleviate congestion at the land border, said Johor Chief Minister Onn Hafiz Ghazi.
Speaking to CNA in an exclusive interview, Mr Onn Hafiz stressed that resolving manpower issues at the Causeway remains a key objective for the Johor state government in improving connectivity in the short term between Singapore and Malaysia. 
"On the Johor side (of the Causeway), we have to make sure that our facilities are working at 100 per cent efficiency," said Mr Onn Hafiz.
"I was there this morning. I just felt that we are not there yet. We are only working at 80 per cent at the moment. So there are some issues that need to be resolved in terms of human resources and technical (matters)," he said on Apr 19. 
He did not elaborate on what were the other parameters being monitored in terms of checkpoint efficiency.
The Machap state assemblyman added: "So it's a work in progress. (The congestion problem) has been around for decades. But I believe with the short-term measures being taken now I think we should be able to operate at 100 per cent this year."
Last Wednesday morning, the chief minister conducted a working visit to Johor Bahru's Customs, Immigration and Quarantine (CIQ) complex at the Johor-Singapore Causeway.
Following the visit, he told reporters that some of the immigration counters were closed due to "staffing issues" and system problems related to the Road Transport Department.
IMPROVING CONNECTIVITY 
During the interview with CNA, Mr Onn Hafiz stressed that although the Johor Bahru-Singapore Rapid Transit System (RTS) Link is on track to be operational by end-2026, the state government will work together with Putrajaya to reduce traffic congestion at land checkpoints in the meantime. 
Earlier this year, the Malaysian federal government announced initiatives to alleviate Causeway congestion such as permitting Singaporeans entering Johor via the two land checkpoints to use electronic gate (e-gate) facilities as well as adding 25 more motorcycle lanes at CIQ. 
The Causeway is considered one of the busiest land checkpoints in the world. Around 200,000 travellers commute across each day, many of whom are Malaysians who work in Singapore. During peak travel periods, some travellers have reported being stuck for between five and six hours in congestion.
The chief minister also reiterated the state government's willingness to launch ferry services between Puteri Harbour and Tuas to ease traffic congestion at the Second Link between Malaysia and Singapore.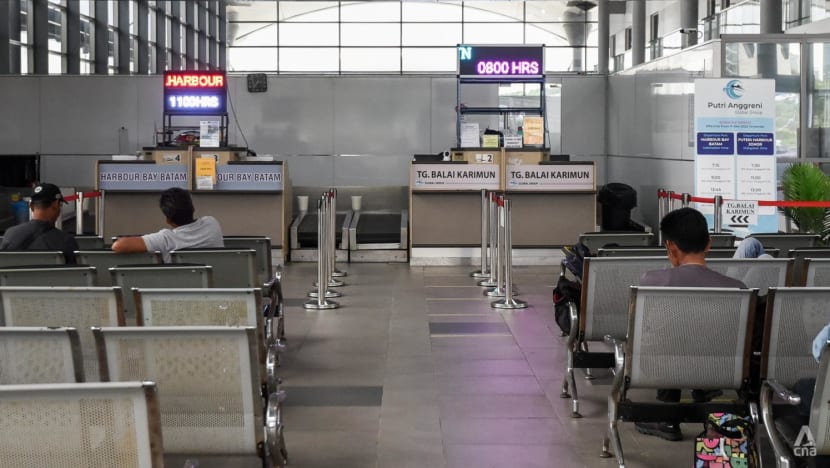 In February, Mr Onn Hafiz had raised the proposal during a meeting with Singapore's Minister of Transport S Iswaran, during a working visit across the Causeway. 
Last Wednesday, he told CNA that the ferry services could be implemented quickly provided both the Malaysia and Singapore governments approve the idea. 
"It's something that we have to get clearance from the ministries of transport of Malaysia and also of Singapore. It will take a bit of time, but it will not take too long if we have the green light from the Malaysia and Singapore governments because the ferry terminals are up and running. We have the ferry operators on standby already," said Mr Onn Hafiz. 
Touching on bilateral ties with Singapore, the chief minister stressed that he was "honoured and very thankful" for the warm hospitality he received during his three-day working visit to Singapore in February. 
"That's a relationship that I truly appreciate and will continue to reciprocate. But more importantly, that relationship will have to mutually benefit both Singapore and Johor," he said.
He outlined that Johor is keen to collaborate with Singapore in areas like the environment, green technology, food security as well as vertical farming. 
"We need to continue to work together (because) whatever happens in Johor will have an impact in Singapore, and vice versa," added Mr Onn Hafiz. 
REFLECTIONS ON FIRST YEAR AS CHIEF MINISTER 
Looking back on his first year as Johor's chief minister since taking office in March last year, Mr Onn Hafiz said it has been a "very challenging, yet rewarding" time.  
"The reason why I say that is because firstly, I didn't expect to become chief minister. It was always going to be Datuk Hasni leading the team but the decision was made. It was very unexpected, but we took the bull by its horns and we had to rise to the occasion," said the 44-year-old. 
Mr Onn Hafiz was appointed Johor chief minister after the Barisan Nasional coalition cruised to victory in the Johor state election. 
His appointment came as a surprise as BN had previously named his predecessor Hasni Mohammad as the coalition's only candidate for the chief minister post if BN won the election. Mr Hasni was Johor's chief minister from February 2020 until January 2022. 
However, in a statement released after BN's victory, Mr Hasni, 63, said the new state government should be led by a younger candidate.
Mr Onn Hafiz added during the interview: "There were a lot of challenges … from the borders reopening right up to the recent (Johor) floods, but I feel that we've done reasonably well."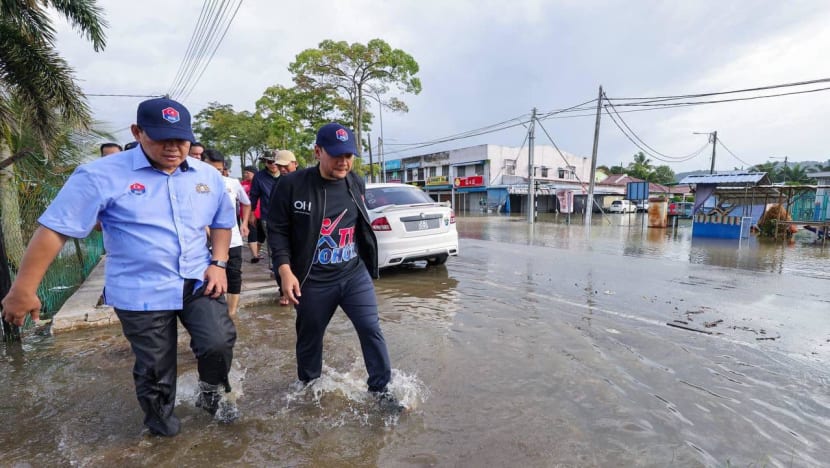 He outlined several economic achievements, such as reducing the unemployment rate in Johor to one of the lowest in the country among all states. He also noted that for 2022, Johor was the state that attracted the most foreign direct investment to Malaysia - a total of RM70.6 billion (US$15.9 billion). 
"So things are looking positive for Johor. And I believe we will continue to work as a team, among the (state government) excos and among the civil servants, we can achieve greater heights," he said.
Looking ahead, Mr Onn Hafiz expressed optimism that his team will be able to attract more investment to the southern state to fulfil its growth objectives as outlined in the Maju Johor 2030 vision. 
In June 2022, Mr Onn Hafiz said he was aiming for Johor to increase its gross domestic product to RM260 billion by 2030, more than twice the size of its current economy. 
"It is a tall order, but I think it is something that we can achieve. Now we're working closely with the federal government to ensure that more investments come into Johor," Mr Onn Hafiz told CNA. 
"To entice investors to come to Johor, I think it is important that the investors know that we are serious and we are really open for business."