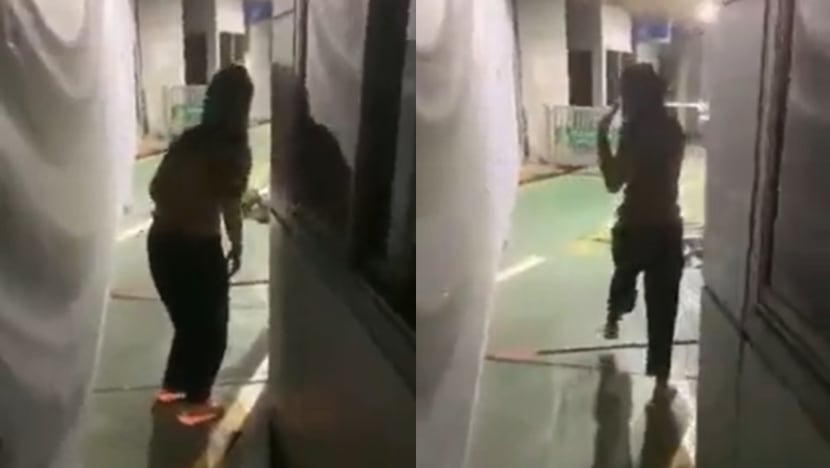 JOHOR BAHRU: Johor's Immigration Department will carry out an investigation following a viral video of a woman caught urinating behind a closed counter at the Customs, Immigration and Quarantine (CIQ) Complex in Bangunan Sultan Iskandar (BSI). 
According to The Star, department director Baharuddin Tahir said on Monday (May 8) that the investigation would help to identify when the incident took place. 
He added that this is because the department has yet to receive any reports relating to the matter.
Mr Baharuddin also condemned the alleged incident and advised that the person could have asked the authorities for assistance. 
"It is wrong to relieve yourself in public especially since BSI is a highly secured government building.
"If the person could no longer hold her bladder, then she should have asked for assistance from authorised personnel at BSI to go to the public toilet," he was quoted as saying by The Star.  
In a 23-second video, a woman wearing a face mask is caught relieving herself behind a closed immigration counter. 
A man filming the video can then be heard shouting at the woman and asking her to clean up the mess. The woman apologises briefly before walking off. 
The video was reposted at least twice to Twitter over the weekend, garnering over 800,000 views.