Commuters in Malaysia's Klang Valley are addicted to their cars. What can be done to encourage use of public transport?
KUALA LUMPUR: Freelance public relations consultant Priya Menon lives on the border of Subang Jaya and Shah Alam, urban townships in the state of Selangor in Malaysia. 
She relies on her own car to meet her transportation needs, as the nearest Light Rail Transit (LRT) station is over 10km away from her house. The Keretapi Tanah Melayu (KTM) railway station, while closer, is 5km away. 
"I have to worry about my personal safety when walking on the side of the road, because there are no pedestrian walkways. 
"Moreover, the bus stop is inadequately shielded from rain, poorly lit, and there are no bus schedules on display," Ms Priya said, adding that she does not recall seeing buses serving her housing area despite the presence of a bus stop. 
The rail network in Klang Valley, which covers the federal territory of Kuala Lumpur and the surrounding cities and municipalities in Selangor, has come a long way since the first intra-city rail transit system began operations in the mid-1990s.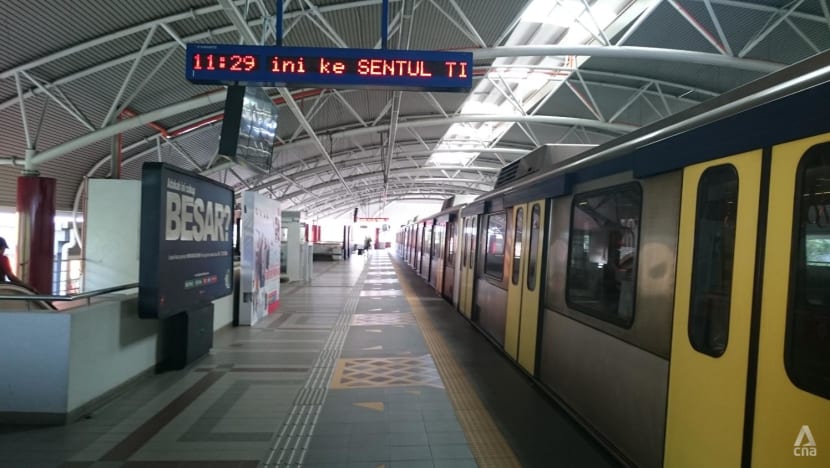 Today, the Klang Valley's urban population, which numbers over 8 million, is served by a number of LRT, KTM, Mass Rapid Transit (MRT) and monorail lines running on a labyrinth of elevated, underground and on-street guideways.
Following its extension in 2016, the Kelana Jaya LRT Line spans 46.4km from Putra Heights in the southwest of Klang Valley to the northeast terminal of Gombak. 
The Ampang and Sri Petaling Lines jointly cover 45.1km and serve Kuala Lumpur as well as surrounding areas such as Cheras, Ampang, Puchong and Subang Jaya. 
Meanwhile, the Kajang Mass Rapid Transit (MRT) Line travels 47km between the northwest district of Sungai Buloh and the southeastern municipality of Kajang. 
There is also the recently-opened Putrajaya MRT Line, which will be further extended to connect the federal administrative centre to the suburb of Kampung Batu in Kuala Lumpur.  
In March this year, the Cabinet agreed to revive the MRT 3 Circle Line, which will connect to existing MRT, LRT, monorail and KTM lines in the Klang Valley and cover a total length of 50.8km.
In addition to these mass transit lines within the Klang Valley, KTMB also provides rail connection to neighbouring states, the East Coast and states on the Thai border. 
However, even with these rail lines in place, traffic jams are frequent in the city. 
For many, especially those who do not live near a public transport node, using a car or a motorcycle is often the most convenient way to get around.
Some of those who use public transport also have grouses about inconsistent schedules or poor infrastructure. 
To encourage more people to use public transport, the Malaysian government offered a month of free rides on LRT, MRT, KTM trains, and stage and feeder buses. 
The announcement was made by Prime Minister Ismail Sabri Yaakob on Jun 16  in conjunction with the launch of the first phase of the MRT Putrajaya line. 
The total cost, he said, would come up to RM155 million (US$35 million) for the one-month initiative. 
Will the free rides nudge more people towards public transportation? Not unless its reliability is improved, according to both commuters and experts.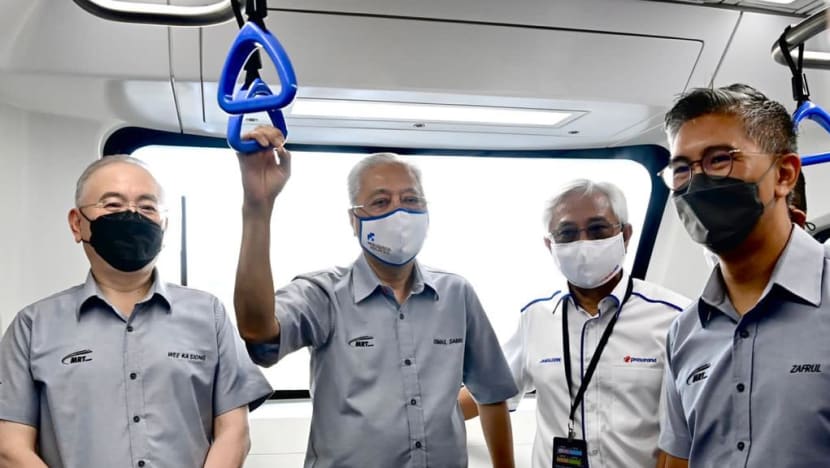 PRIVATE VEHICLE DEPENDENCE DRIVEN BY PAST POLICIES
Malaysians are known to be dependent on private vehicles, and there are several factors for this.
Public transport data analyst Aziff Azuddin said that reliance on private vehicles can be explained with the start of Malaysia's road expansion policies in the 1960s, followed by the country's first national car project Proton in the early 1980s. 
Noting that these two factors were not mutually exclusive, Mr Aziff said it was the pro-car policies since the 1980s that resulted in the country's rapid motorisation. 
As Malaysia entered the car manufacturing industry, he explained, the government imposed high duties on imported cars. 
"These protectionist policies made Proton, the national car, the only affordable option for Malaysians. Ultimately, rapid motorisation necessitated car-centric urban planning," Mr Aziff pointed out. 
Dr Nur Sabahiah Abdul Sukor, an associate professor in transportation engineering at Universiti Sains Malaysia, pointed to two particular factors - poorly-managed land use development and transportation systems - as significant reasons for the heavy reliance on cars. 
Prior to developing a piece of land, she explained, traffic impact assessments (TIA) have to be conducted to identify the need for any transport infrastructure improvements. 
The developers have to put in plans to minimise congestion, improve road safety and access, and also to mitigate the effects of the development projects.
However, Assoc Prof Nur Sabahiah noted that the TIA only considered the impact of motor vehicles, and as such, there is the tendency to widen roads to avoid congestion and accommodate future demand in car usage.
"Indirectly we keep on providing infrastructure that leads to car dependency.
"We have yet to put into practice the influence of land use development on all modes of transportation," she said. 
In contrast, Assoc Prof Nur Sabahiah said, many developed countries had long switched from road widening to offering access to public transportation, foot traffic and cyclists. 
"In my opinion, the issue of heavy car dependency occurs because we failed to plan and forecast the demand for sustainable mobility when planning land use development," she added. 
FIRST- AND LAST-MILE CONNECTIVITY
Many will cite the first- and last-mile problem as the main reason prompting them to choose driving over taking public transportation. 
For these people, getting to the transit stop closest to their homes or offices is more hassle than convenience.   
Mr Aziff, the public transport data analyst, noted that the first- and last-mile problem was a long-standing one, caused mainly by several factors such as lack of coordination and planning between local authorities and federal or state agencies.
Other factors included a largely inaccessible urban environment, and the government prioritising rail and highway megaprojects over pedestrian infrastructure. 
"More resources need to go into developing an integrated regional bus network, and improving pedestrianisation and micro-mobility infrastructure," he said.
Assoc Prof Nur Sabahiah said the first- and last-mile connectivity was a crucial issue that needs to be tackled. 
For example, many bus stops are not linked to the residential areas with comfortable and safe pedestrian walkways, she said.
"It is confusing when bus stops are provided, but not access to these bus stops. Adequate accessibility is essential to encourage people to use public transport," she said. 
While ride-hailing has helped fill this gap in the first- and last-mile connection, both experts agreed that this service is not sustainable due to costs, especially when they have to be taken regularly. 
Ms Serene Chng, who takes the LRT to work, is happy that the walk from her rented house in Petaling Jaya to the nearest station only takes 10 minutes. But she added that weather can sometimes be a deterrent when proper walkways are absent. 
"Walking can be troublesome and uncomfortable on hot days, especially if you are carrying something bulky. If it is raining, the walk can take twice as long," she said.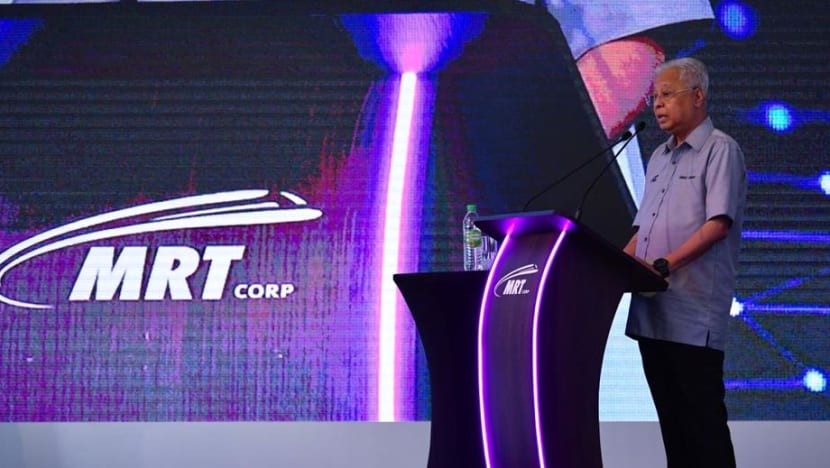 SERVICES AND FACILITIES HAVE TO BE IMPROVED
Last month, a road safety expert was quoted by Malaysian media as saying that the number of vehicles nationwide has exceeded the country's population. 
Professor Dr Kulanthayan KC Man from Universiti Putra Malaysia stated that as of 2021, there are 33.3 million registered vehicles versus 32.6 million people. 
However, this was refuted by former transport minister Liow Tiong Lai and former Road Transport Department's director-general Abd Ghafar Yusof, who both said the figure was likely the number of vehicles registered with the department since its incorporation in 1946. 
Regardless of the total, traffic data showed that Kuala Lumpur roads were more congested than before the pandemic, Malaysian media reported in May, citing TomTom Traffic Index.
In response, KTMB chief executive officer Mohd Rani Hisham Samsudin said Malaysians generally viewed public transport as a nuisance, and that KTMB's network was not operating at full capacity. 
His statement was met with criticisms from Malaysian social media users, who voiced their discontent with KTMB's unreliable service and poor first- and last-mile access. 
Payroll executive Nur Amira Amrom Hakim, who used to take the KTM Komuter service from the Klang Valley back to her hometown Tanjung Malim on the Perak-Selangor border, said the service's unreliability had driven her to get her own car. 
"This was just from Sungai Buloh (within urban Klang Valley) to Tanjung Malim, and the train frequency was very inconsistent, which made planning trips difficult, especially as a student," she said. 
The one-month free rides offered by the government were also criticised, with many users complaining about long waiting times during peak hours, inconsistent schedules and poor station infrastructure. 
"Lower train and bus frequencies, frequent breakdowns and overcrowding, and dysfunctional walkways and escalators have become more apparent," said an online citizen group, Association For The Improvement Of Mass Transit (TRANSIT Malaysia), in a statement. 
Improving public transport reliability would have been a more sustainable method of boosting ridership, it added. 
The RM155 million subsidy allocated could have been used to create and manage an urban public transport trust fund and cross-subsidy programme, it said. 
"Klang Valley citizens are not looking for free rides. They are looking for user-friendly, convenient, frequent, and highly accessible public transport." 
"At minimum, they want their buses and trains to be safe and reliable. Meanwhile, Malaysians outside the Klang Valley are wondering when they will get serious attention for their public transport needs," the group added.
Ms Chng concurred with the suggestion to spend the subsidy on improving service and facilities. 
The upward-bound escalator at the station she disembarks for work has been out of service for two months, she said.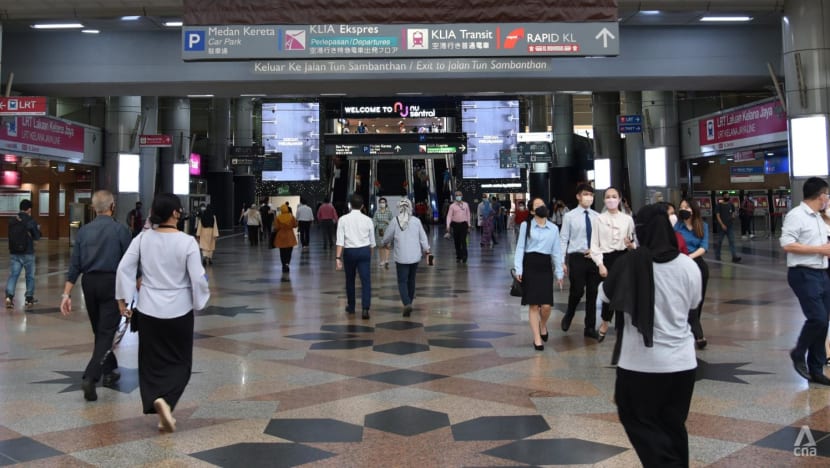 HOW TO ENCOURAGE PUBLIC TRANSPORT TAKE-UP
Notwithstanding its shortcomings, the rail networks in the Klang Valley have indeed become an integral part of the lives of some urbanites. 
Oil and gas engineer Eddie Tuen said he purchased an apartment in Bangsar South, Kuala Lumpur, just so he could take an LRT train to his office in the city centre. 
"Previously, travel was maddening. I had to spend at least three hours a day driving between my family home in Klang and Kuala Lumpur, getting stuck in traffic jams," said the 41-year-old. 
His apartment is within 10 minutes of walking distance of an LRT station and the train ride to his office takes an average of 30 minutes.  
His decision to relocate from Klang to Kuala Lumpur has helped him save on fuel, tolls, parking and car maintenance, and most importantly, time. 
What is important in encouraging more people to use public transport is providing services that meet the needs of time-conscious city dwellers, Assoc Prof Nur Sabahiah noted.
"I believe that when the infrastructure for public transport is well provided, there will be a mode shift from cars to other transportation options. 
"But, we must understand that this shift is not about creating a car-free city, or making car drivers' lives miserable," she said.
Creating sustainable public transport also does not mean penalising the local automotive industry, she added.
Citing the examples of Japan and Korea, she said that they are well-known automotive production centres with congestion problems but also have good public transport infrastructure. 
Mr Aziff, on the other hand, said making private vehicles an unattractive option by increasing road taxes or implementing congestion charges might be the easiest route, but these cannot exist in a vacuum.  
"The government and local authorities also have to concurrently create an environment that incentivises public transport use when using a car or motorcycle becomes expensive," he said.