As it happened: Malaysia landslide kills at least 21 as search continues near Genting Highlands
The disaster struck in the town of Batang Kali, with mud and fallen trees engulfing a campsite at Father's Organic Farm.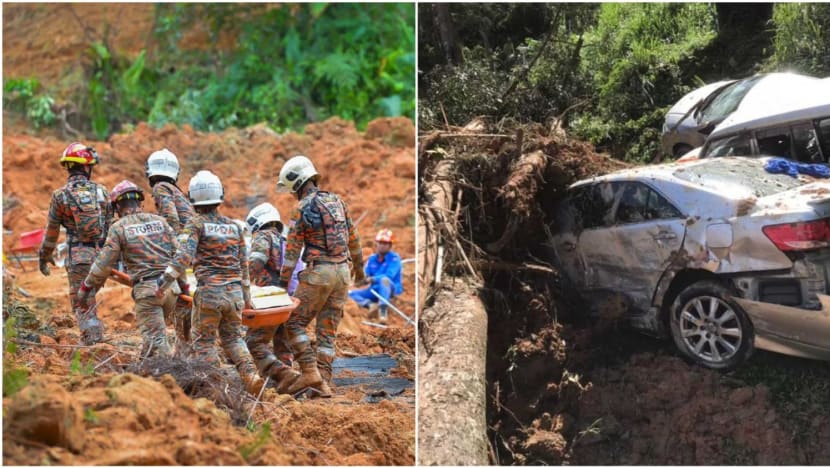 Malaysia Prime Minister Anwar Ibrahim on Friday (Dec 16) announced financial aid and support measures for those affected by the fatal landslide near Genting Highlands.
The prime minister said RM10,000 (US$2,260) will be given to the families of those who died while RM1,000 in compassionate aid will be channelled to the survivors. 
The landslide, which struck shortly after 2am on Friday morning, killed at least 21 people while they slept in their tents at an unlicensed campsite at Father's Organic Farm in the town of Batang Kali in the state of Selangor. 
Five children are among the dead. The bodies of a mother and child, believed to be buried alive, were found in an embrace, said the Selangor Fire and Rescue Department. 
Three Singaporeans were among those rescued by the Malaysian authorities and the Singapore High Commission in Kuala Lumpur is in touch with them. 
Here are how the events unfolded: