Malaysia aims for milk self-sufficiency by 2025, but more needs to be done to help farmers
Currently, less than half of about 80 million litres of milk consumed each year are produced locally, while the rest is imported.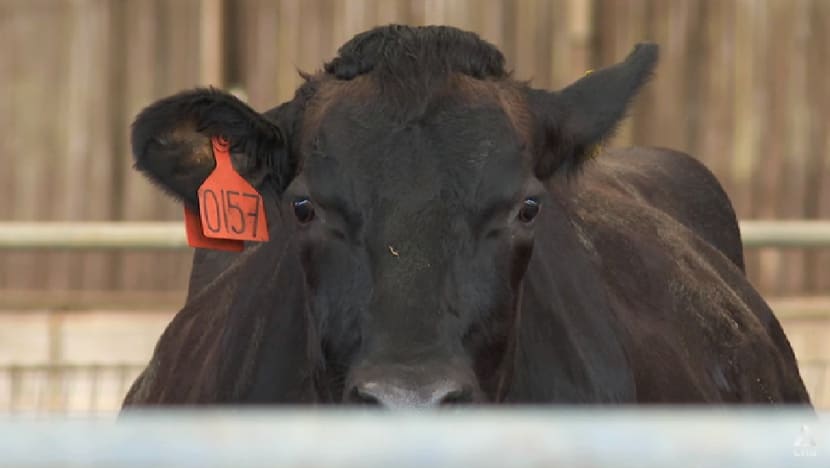 BANGI, Selangor: Malaysia, which aims to become fully self-sufficient in milk by 2025, is looking to do more to improve cattle yield and help small farmers jump on the milk bandwagon. 
Currently, less than half of the country's annual consumption of milk is produced locally, while the rest is imported.
Malaysians consume about 80 million litres of milk each year, with the rate averaging an 8 per cent growth since 2010.
The country needs at least another 30,000 cows to meet growing demand, as children are encouraged to drink fresh milk in schools. 
Consumers' dietary preferences are also changing, with more opting for fresh milk instead of condensed milk, said observers. 
REARING CATTLE SUITED FOR HUMID WEATHER
In Bangi, just outside of the capital Kuala Lumpur, some farms are rearing cattle best suited for the hot and humid weather in Malaysia. 
These include crossbreeds of Holstein Friesian, known as the world's highest-producing dairy cow and heat-tolerant Sahiwal cattle from Pakistan.
"You don't have to spend a lot on air conditioning, if the breed is right," said Malaysian dairy producer Farm Fresh's group chief financial officer Khairul Hassan. 
"The ear tag is actually an RFID (radio frequency identification) tag, so we can monitor daily progress, track how much milk is produced, whether they are sick, and their fertility rate."
The barns are constantly ventilated with built-in water sprinkles to reduce the heat, while soothing music is piped in to help the cows relax. 
There, cows are able to roam freely and graze with others before their milking session.
At the milking parlour, the cows take a long shower to wash off the mud before lining up for their turn. The waste is treated and ploughed back to fertilise the grassland, in line with sustainable farming practices.
Farm Fresh, which started over a decade ago with 60 cows, now has 10,000 cattle.
But the journey has not been easy, said Mr Khairul. "In the early days, it was difficult to get people to try our milk, the perception of Malaysians is that Australian milk is better."
MORE HELP FOR FARMERS
To help farmers, the Ministry of Agriculture and Food Security is offering a RM20,000 (US$4,500) grant for young agropreneurs.
Agriculture and Food Security Minister Mohamad Sabu has encouraged more farmers to come forward, noting that the government will finance them if they do not have the capital.
He added that banks have to be more service-oriented and not profit-driven, citing the example of Thailand's Farmers Bank.
However, more needs to be done for small farmers that were badly hit by the COVID-19 pandemic. 
Getting a bank loan is easier said than done, with many banks unwilling to lend to livestock businesses, said observers. 
"It was a huge loss. No shops were open, we couldn't go out for delivery, customers also didn't want to come," said dairy milk supplier Sivaneshwaran. 
'That time was very, very bad; we even had to sell a few cows."