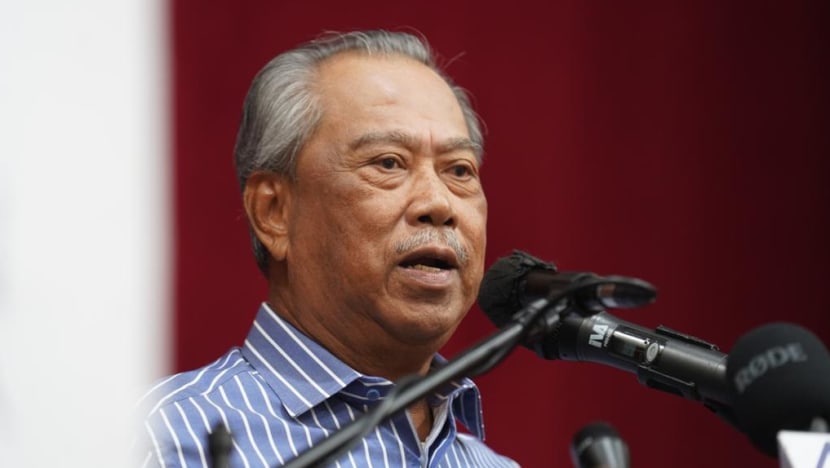 KUALA LUMPUR: The political and legal troubles rocking former premier Muhyiddin Yassin and his Parti Pribumi Bersatu Malaysia (Bersatu) are slowly spreading to the boardrooms of corporate Malaysia.
A private entity controlled by tycoon Syed Mokhtar Albukhary, who is ranked as one of Malaysia's richest businessmen with direct equity holdings in more than a dozen listed entities, has been pinpointed by the Malaysian Anti-Corruption Commission (MACC) in the charges filed against Muhyiddin.
 
Out of the seven charges the government has brought against Muhyiddin in recent days, two offences on abuse of power directly implicate Mr Syed Mokhtar's Bukhary Equity Sdn Bhd for allegedly paying RM205 million (US$47.7 million) to Bersatu's coffers under the former premier's instructions. Muhyiddin has claimed trial and is now on bail.
CNA has reached out to the MACC for comments on whether criminal charges would be brought against the businessman.
Separately, the Home Ministry is carrying out a review of a contentious RM1.09 billion immigration system contract awarded during Muhyiddin's premiership to publicly list smart technology firm Iris Corp Bhd, another business entity with close ties to Bersatu leaders. 
Home Minister Saifuddin Nasution said over the weekend that his ministry will submit a review of the project to the Cabinet next month before a decision is made on whether to scrap the project that was awarded in March 2021.
A crackdown that began with the freezing of Bersatu's bank accounts last month is set to extend to other large contracts and projects that were awarded by Muhyiddin during the 17 months he served as prime minister beginning in March 2020.  
Officials at the Finance Ministry, which is headed by Prime Minister Anwar Ibrahim, told CNA that other projects under scrutiny include the ongoing rollout of the multi-billion ringgit super-fast fifth-generation wireless network, or 5G, and the appointment of four private companies, without public tender, to operate as exclusive cloud-service providers.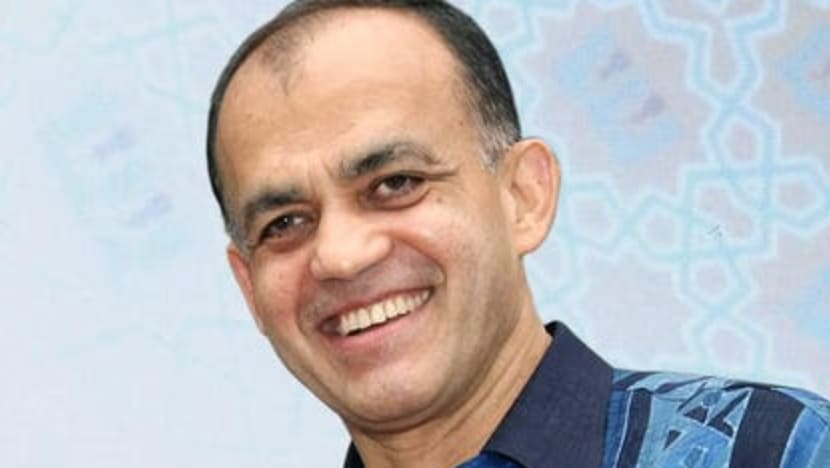 Malaysia has no clear law policing private companies making financial contributions to political parties. Bersatu leaders, including Muhyiddin, have accused the government of mounting a political vendetta against the opposition in a bid to undermine the party ahead of crucial polls in six states sometime in June or July.
But Mr Anwar, who has made the battle against corruption the central plank of his administration, has repeatedly rejected the allegations of selective prosecution, stressing that his government has allowed the MACC and the attorney general to carry out their duties independently.  
The mix of politics and business has long been a feature of the Malaysian economy, a system that has created unprecedented fortunes for business groups with strong connections to the country's ruling elite. Recent developments suggest that those close ties can carry a cost for businesses caught on the wrong side of the political divide.
The lanky and pale-complexioned Mr Syed Mokhtar, who shuns the media, is Malaysia's most politically well-connected business tycoon and in the past three decades has been perceived as the largest beneficiary of state contracts and concessions to control critical segments of the economy.
Seeds of Mr Syed Mokhtar's meteoric corporate rise can be traced to his close ties with Muhyiddin since the late 1980s when the latter served as the chief minister of the wealthy Johor state. Leveraging his close connections to the state government, Mr Syed Mokhtar quickly emerged as one of Johor's largest landowners before expanding his business interests nationwide.
In the late 1990s, Mr Syed Mokhtar emerged as the most favoured corporate son of the Mahathir Mohamad administration and those political ties helped him secure several lucrative business concessions, including the control of Padiberas Nasional Bhd (Bernas), which is the listed entity that has the monopoly over rice imports. 
His infrastructure conglomerate MMC Corp Bhd controls port operations and power generation plants. Through his commanding interest in DRB-Hicom, another large diversified listed entity, Mr Syed Mokhtar owns equity in national car maker Proton, commanding stakes in a large Islamic bank and the national postal company, Pos Malaysia.
Shortly after Muhyiddin took power in March 2020, Mr Syed Mokhtar's little-known Altel Communications Sdn Bhd became a surprised recipient of the 5G telecommunication spectrum together with other big-hitting local telco concerns, such as state-controlled Telekom Malaysia, Maxis, Celcom and DIGI Telecommunications.
Altel's inclusion in the race for the highly coveted 5G spectrum caught industry players by surprise because of its passive role in the country's telco sector. Altel was awarded the most amount of spectrum in the 2.6GHz band to deploy 4G services by the government in late 2012. Rather than develop its own infrastructure, Altel leased its spectrum bandwidth to other telcos.
CNA's attempts to contact MMC Corp for comments by Mr Syed Mokhtar were unsuccessful.