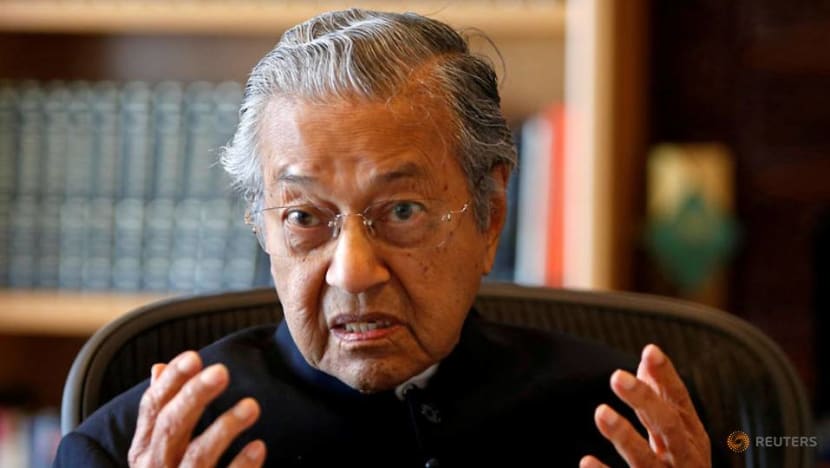 KUALA LUMPUR: The Malaysian government is considering implementing a soda tax to reduce sugar consumption and encourage healthy living in the country, said Prime Minister Mahathir Mohamad on Monday (Aug 27).
"The diabetes rate in Malaysia is very high because we take too much sugar," he said in response to a question at the launch of the Cities 4.0 + Business 4.0 Conference and Exhibition. 
The question was on the government's stand on having a soda tax to increase government revenue.
Separately, Dr Mahathir also said that the government wants Cyberjaya, Malaysia's first cybercity, to focus more on the development of new technologies and their applications.
"We will encourage the use of Cyberjaya for this kind of industry," he said.
He added that there could be a second wave of development in the Multimedia Super Corridor driven by technological advances in the digital era.
Asked about the Forest City project in Johor, Dr Mahathir said that he is against the idea of building a city for foreigners.
"One thing is certain, that city that is going to be built cannot be sold to foreigners.
"Our objection is because it was built for foreigners, not meant for Malaysians. Most Malaysians are unable to buy those flats," he said.
Meanwhile, on the Council of Eminent Persons (CEP), Dr Mahathir hinted that there is no intention to make the CEP's report public.
He said the CEP's duties are to investigate and present their report to him for further action.
"Their job is to investigate. Whether I accept or not is my business but the main thing is to feed me with info that I need in order to make decisions," he added.