More than 500 Rohingya detainees break out from detention centre in Malaysia, manhunt under way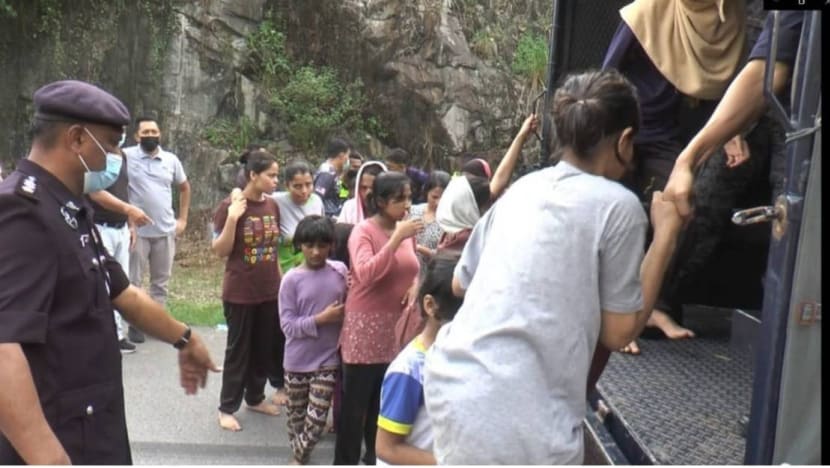 KUALA LUMPUR: More than 500 Rohingya illegal immigrants have escaped from an immigration detention centre in Malaysia on Wednesday (Apr 20) morning, according to authorities. 
Malaysian Immigration Department director-general Khairul Dzaimee Daud said in a statement that the breakout involved 528 detainees at the Immigration Department's Sungai Bakap temporary detention facility.
The incident happened at 4.30am, he added. 
"They broke out by breaking the block's doors and grille barriers. 
"The officers on duty activated the standard operating procedures by contacting the Royal Malaysia Police and related agencies for support," Mr Khairul Dzaimee said. 
The detention facility is located near the state border of Kedah and mainland Penang.  
Such facilities typically house illegal immigrants. There have been reports of poor living conditions at these detention centres.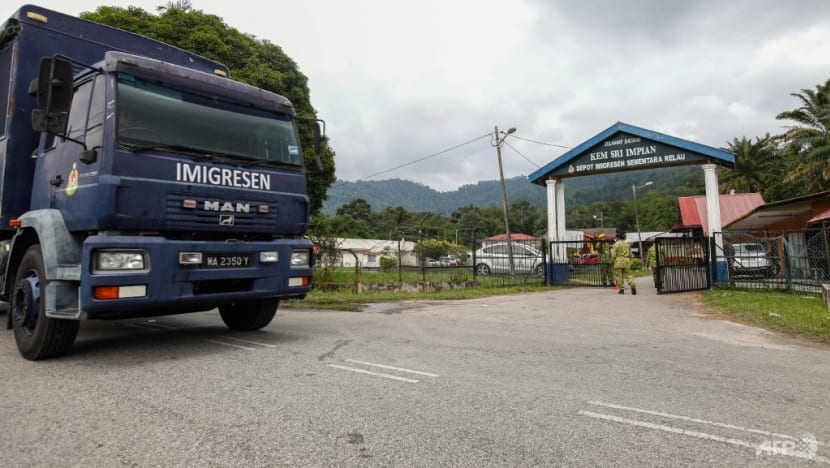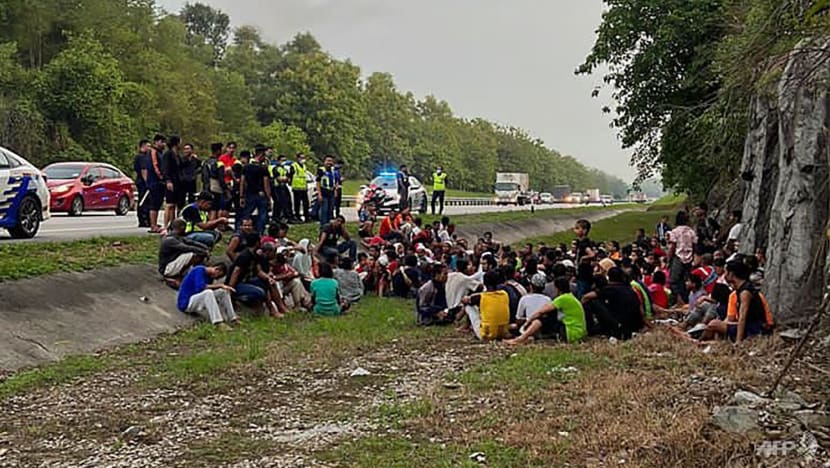 The manhunt for the escapees was being carried out together with the police, Volunteer Corps (RELA) and members of the public, the Immigration Department chief said.
"Up until 10am this morning, 362 detainees were successfully recaptured, and operations to find the remaining detainees are being carried out," Mr Khairul Dzaimee added, and appealed to members of the public who had information regarding the escapees' whereabouts to inform the Immigration Department or the police. 
In a press conference on Wednesday, Kedah police chief Commissioner Wan Hassan Wan Ahmad said the authorities have yet to identify the actual cause of the incident.
"An element of unhappiness might have existed, but directly, we cannot (comment) until our investigations are completed," he said.
The commissioner added there was 23 security personnel on duty when the incident happened. However, the number was insufficient to control a large disturbance like this. No security personnel was injured during the riot, he said.
Malaysian English daily the Star reported that the breakout had begun after a protest by the detainees turned into a riot.
Penang police chief Mohd Shuhaily Mohd Zain was reported as saying that there had been six fatalities among the escaped detainees, comprising two male adults, two female adults, as well as one female and one male child.
They were killed while trying to cross a highway after the breakout, Astro Awani reported. 
Editor's note: A previous version of this article stated that the detention centre is in Penang. This was based on a statement released by the Malaysian Immigration Department on Apr 20, 2022. The Kedah police chief subsequently clarified that the incident took place in Kedah's Bandar Baharu district, which is near the border with Penang.