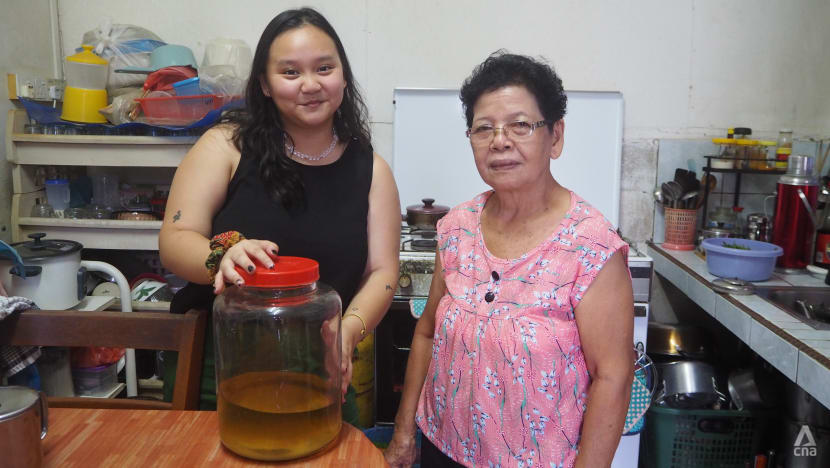 KUCHING: One of Margaret Dobin Rasa's most prized possessions in her home is a crock kept in the living room.
Estimated to be at least 150 years old, the earthenware pot that has been passed down from generation to generation was once used to make tuak, or a type of rice wine popular among the indigenous communities in East Malaysia. 
Now it sits on a table in the corner of the living room as decor, together with framed pictures of Margaret's family members. 
"I learned to make tuak when I was young, making it for my parents during Gawai (harvest festival) and Christmas. The crock is perfect for the fermentation process because it is cooling. 
"It reminds me of my journey making tuak," the 78-year-old told CNA at her home in Batu Kawah, Kuching.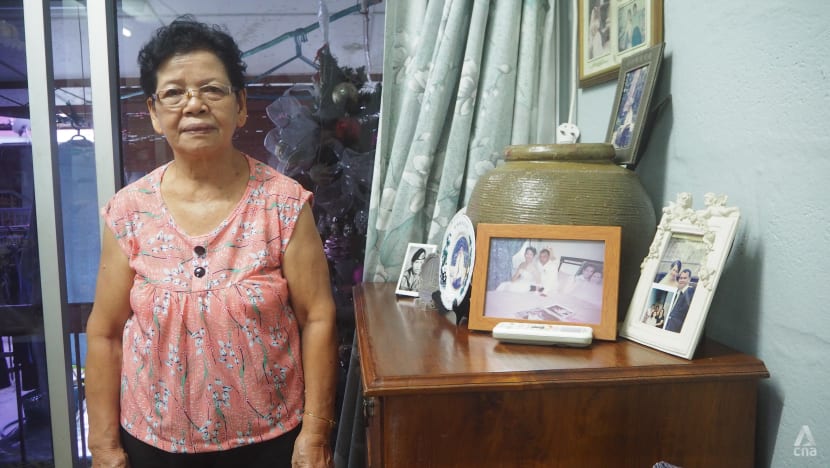 These days, Margaret, who is from Kampung Serasot in Bau, still makes tuak but uses two big plastic containers for the fermentation process.    
Besides that, everything else strictly follows the old recipe according to traditional and known methods.  
Margaret, who is of Bidayuh ethnicity, uses pestle and mortar to grind the specially made yeast called ragi which is originally in the shape of a small ball.  
"I asked her why she does not use the blender, but she wants to be as traditional as possible even though there is a considerable amount of effort to do so. She believes that using modern tools would not be as efficient," Margaret's granddaughter Martiana Chia said.
After Margaret suffered a minor stroke in March this year, Chia, 22, decided that she wanted to learn the art of making tuak to keep the tradition alive.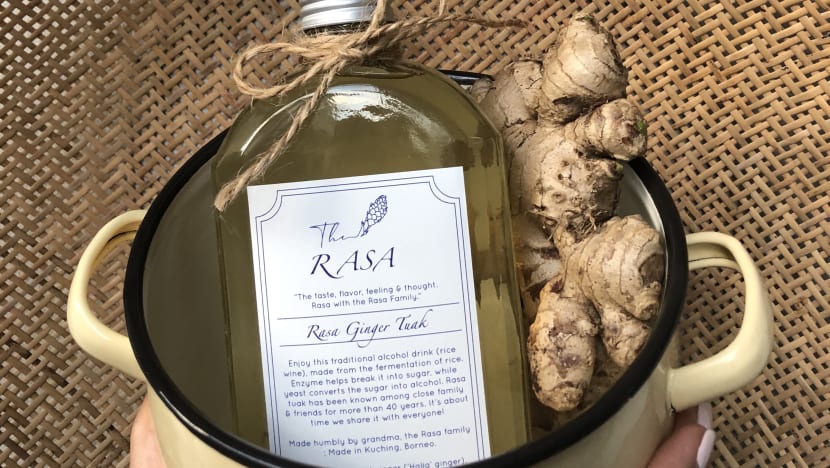 FOLLOWING TRADITIONS
Tuak is deeply rooted in the Dayak community for traditional ceremonies, celebrations, and festive seasons such as Gawai.    
With ingredients such as local ginger, yeast, glutinous rice, and sugar, tuak takes about one month to make, starting from the of fermentation rice. 
Ginger and the ragi yeast are procured locally, the latter of which is shipped over by Chia's aunt in Bintulu.
Cooked rice and pounded yeast are left to ferment for one to two weeks in the containers.
Chia said that out of tradition, Margaret never opens the lid of the plastic container to check on the fermentation process.
"There is a superstition in our family that when we brew tuak, we should not lift the lid to check the fermentation because you might jinx the process," she said.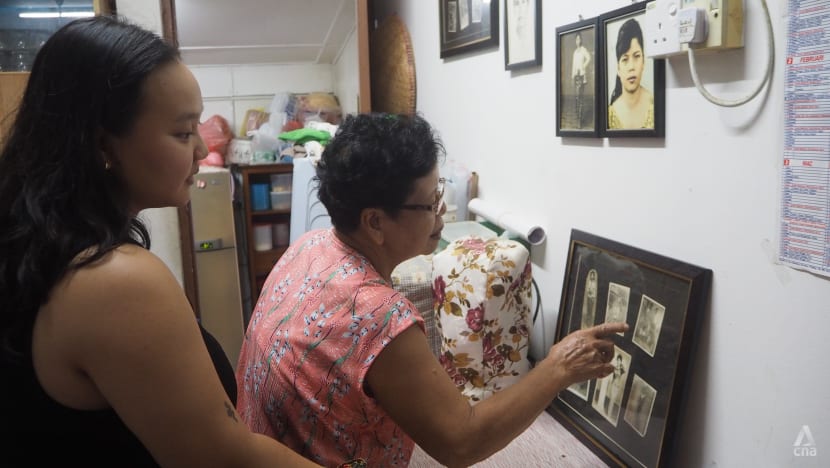 Chia said that the fermentation process would depend on the weather and that if it has been raining, for example, it would take slightly longer to ferment.
"We have to make sure it is not sour. If it is, that means the fermentation process didn't go right. There could have been too much yeast or too little rice. The fermentation process is the most crucial part," she said.
After the first process of fermentation, ginger juice will be added together with sugar, and the content is left to ferment for another two weeks.  
Chia said that while some batches might not come out perfectly, tuak can be adjusted by adding more sugar or more water.
"My grandmother just goes by her instinct and knows what to do," she said.  
There are other traditions such as making sure sour foods like lime, swearing, and even gossiping are not allowed anywhere near the tuak.
"I don't really question her methods anymore but follow her way. The whole process is thorough and is a huge learning curve. I wouldn't want to take any shortcuts and would like to preserve the way my family originally did it," said Chia, who has also attempted to make tuak on her own.
The end product would have a gingery and a soft champagne taste to it, said Chia.
They are able to produce about 40 bottles of tuak a month.
PASSING DOWN THE HERITAGE
Margaret was the eldest among six siblings and the only one in the family who did not have the privilege of going to school. 
The mother of three and grandmother of three used to sell tuak as a means of side income when working as a dental nurse in the government.  
When Chia, who is half Chinese and half Bidayuh, wanted to learn about her native heritage, she decided there was no better way than picking up something that already existed in her family. 
The youngest of three siblings said she started to appreciate her native background more as she got closer to her grandmother. 
"After my grandmother had a stroke in March, it made me realise that this is something unique from my family and that I should take it up before it doesn't exist anymore," she said.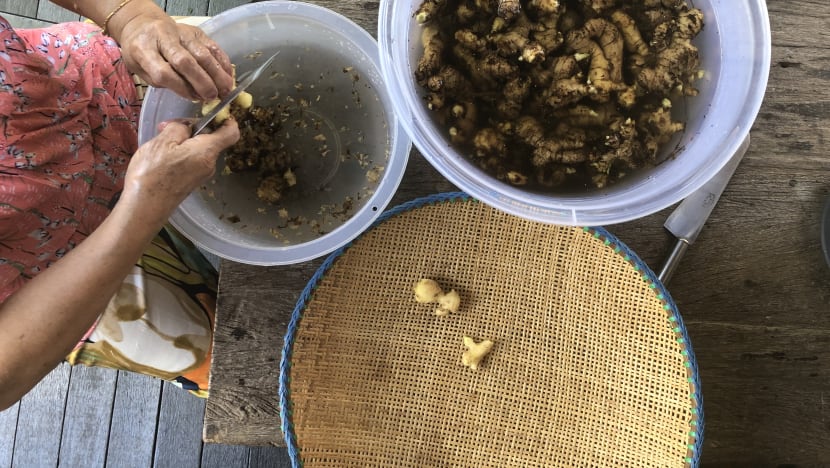 Chia often shares about the culture and tradition of making tuak with people on Instagram.  
She said that the Japanese people, for one, hold their sake so proudly, and often sell it for a high price.
"I was curious why tuak was not as cherished as Japanese sake which can be much more expensive. Tuak is not appreciated as much but it does take a lot of patience and commitment to ensure that it tastes good," she said.
As for Margaret, she is not technologically savvy and does not really know about Instagram, but the important thing is she gets to pass down part of her culture to Chia.
"It's good that she wants to learn, I am already old. Things like this should not go extinct," she said.