KUALA LUMPUR: About 4,000 people have been evacuated from their homes in six flood-hit Malaysian states, following continuous heavy rain since Friday, said the country's National Disaster Management Agency on Saturday (Dec 18).
Floodwaters in Selangor, Kelantan, Terengganu, Pahang, Negeri Sembilan and Melaka have made several roads impassable, with reports of people stranded overnight in their cars.
The weather has also thrown operations out of schedule at Port Klang, the country's leading port.
Several areas in the Klang Valley, including Kuala Lumpur, have not been spared.
Malaysia's Meteorological Department on Saturday morning issued a red alert for continuous torrential rain in Selangor, Kuala Lumpur and Pahang lasting the rest of the day.
The department also warned of continuous heavy rain in parts of Perak, Kelantan, Putrajaya and Negeri Sembilan that would last until Sunday.
Twenty relief centres have opened in Klang to accommodate about 2,600 evacuees, according to state fire and rescue department director Norazam Khamis.
Volunteers have been mobilised to assist the flood victims, said Selangor Chief Minister Amirudin Shari in a tweet.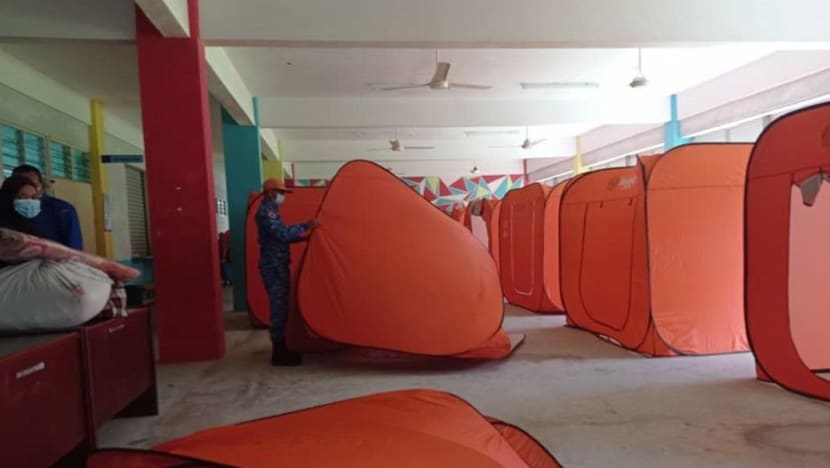 STRANDED RESIDENTS SLEEP IN CARS
Dozens of residents in parts of Petaling and Klang districts spent the night in their cars on Friday when roads to their homes were flooded due to heavy downpours since the morning.
In Setia Alam township in Shah Alam, main roads connecting Meru to Bukit Raja had been submerged in 2m- to 3m-deep floodwaters since late on Friday night.
As a result, residents who left work late were stranded, unable to reach home until noon on Saturday.
Mohd Faizol Adzhar Mohd Mohtar, 34, said he had to leave his car in a parking lot about 2km from his house in Bandar Bukit Raja and walk home.
"I left my office in Kuala Lumpur at 9.30pm last night and I stopped for a dinner break because the traffic was congested, and upon reaching Setia Alam at about midnight, I found all the roads to my house were flooded.
"It was raining heavily at that time and I decided to sleep in the car because I did not want to take the risk of wading through the floodwaters," he told Bernama on Saturday.
At about 10am on Saturday, he decided to walk home because the floodwaters showed no signs of receding.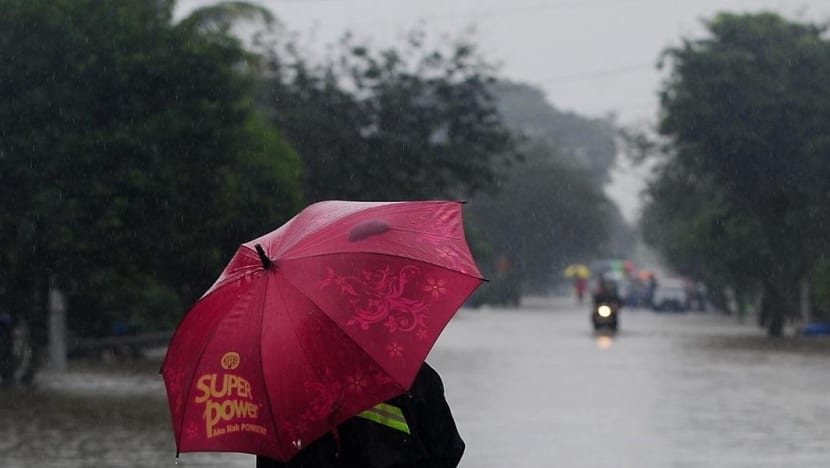 Mohamad Imran Hakim Mohd Nazri, who works at a restaurant in Setia Alam, said he had to sleep at the premises after the surrounding area was flooded.
"I finished work at the restaurant at about 12.30am ... and by that time the water had risen as high as 2m outside the restaurant," the 19-year-old said.
Imran, who lives about 10km from Setia Alam, described the floods as the worst he had ever experienced.
"I am now still at work and can't go home. I hope the rain will stop soon so that the water doesn't rise again," he added.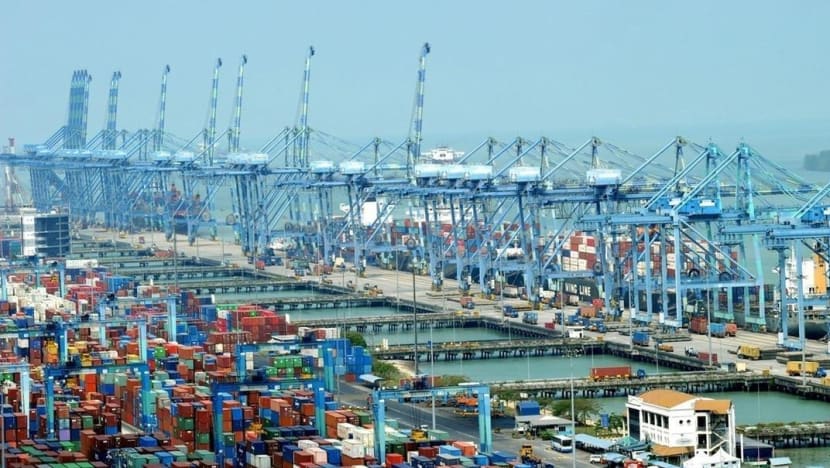 PORT KLANG OPERATIONS AFFECTED
The heavy rainfall and flash floods have severely affected port operations at Port Klang's terminals at Northport, Westport and South Point, said the Port Klang Authority (PKA) on Saturday.
The authority said operations at warehouses and empty container depots in the surrounding areas have also been hit, made worse by damage to access roads.
"To make matters worse, many port and logistics operations staff are unable to report to work due to travel difficulties," said PKA.
"Hence, movement of containers and cargoes to and from the ports are expected to be severely affected and deliveries will be delayed for the next several days."
PKA said vessel berthing will also be delayed due to the inclement weather, which has caused a backlog of vessels at the outer anchorage with many more expected to arrive over the coming days.
However, the authority said it was working closely with the port and logistics industry players to optimise available resources and ensure that operations continue.
Priority will be given to deliveries of essential goods, particularly food items, medical supplies and refrigerated goods, it said. 
It urged terminal operators, forwarding agents, haulier companies and goods-clearing government agencies to assist in ensuring that products are able to reach the markets.
"We appeal to the public to exercise patience while we navigate through this difficult period and we are confident that together we will overcome these challenges," said PKA.
Source: CNA/Bernama/dv(gs)