Compulsory COVID-19 booster shots for Umrah travellers from Feb 14, says Putrajaya as pilgrimages resume
KUALA LUMPUR: The Malaysian government has announced new standard operating procedures (SOPs) for Muslims travelling to perform the Umrah pilgrimage, which will take effect on Feb 14.
The new SOPs were spelt out in a Tuesday (Feb 8) statement issued by Senior Minister for Defence Hishammuddin Hussein, who chairs the Quartet of Ministers meeting, comprising the defence, health, finance as well as multimedia and communication ministries.
"A person-in-charge from the travel agent would need to monitor the pilgrims' compliance while on pilgrimage, their return trip to Malaysia, and while at Malaysia's international entry point," Mr Hishammuddin said.
The person-in-charge, the minister added, will be together with the pilgrims throughout the entire journey if the group size is above 40. If the group size is below this number, the person-in-charge would only be present each time the pilgrims go through a segment of the pilgrimage. 
In addition, COVID-19 booster shots are now mandatory for pilgrims. 
Previously, booster doses were only compulsory for vaccinated senior citizens above 60 years old, regardless of the type of vaccine they had earlier received. Those who were vaccinated with Sinovac were also required to take a booster jab, regardless of age.
Pilgrims are also permitted to serve their mandatory quarantine at home without needing to obtain permission via the Home Quarantine Application. However, those who are quarantining in private quarantine facilities will have to pay for their stay, food and medical treatment. 
"The government is aware there are pilgrims travelling today. As such, for Umrah pilgrims who are travelling to Saudi Arabia until Feb 13, they are bound by the current SOPs. When they return to Malaysia, they will be bound by the new SOPs," Mr Hishammuddin explained. 
Previously, umrah pilgrimages were suspended on Jan 8, over concerns of the spread of the Omicron variant particularly among returnees from Saudi Arabia. 
Many returnees were found to have broken home quarantine rules and had issues in complying with health protocols. Umrah travel was allowed to resume on Feb 8.
GOVERNMENT WILL NOT GO BACK TO MCO
In his statement, Mr Hishammuddin added that after nearly two years of the COVID-19 pandemic, Malaysia should continue to move forward.
"The government has given the guarantee a few times that large-scale movement control orders (MCO) will not be reimplemented throughout the country, and it holds strong to this position," he said.
If there was a rise in cases in an area, only an enhanced MCO would be implemented, he added. 
"The government realises that very recently, many parties are starting to worry as a result of the spread of the Omicron variant and the rise in daily COVID-19 cases. Even so, we cannot shift from this planning to step into the next phase," according to the statement.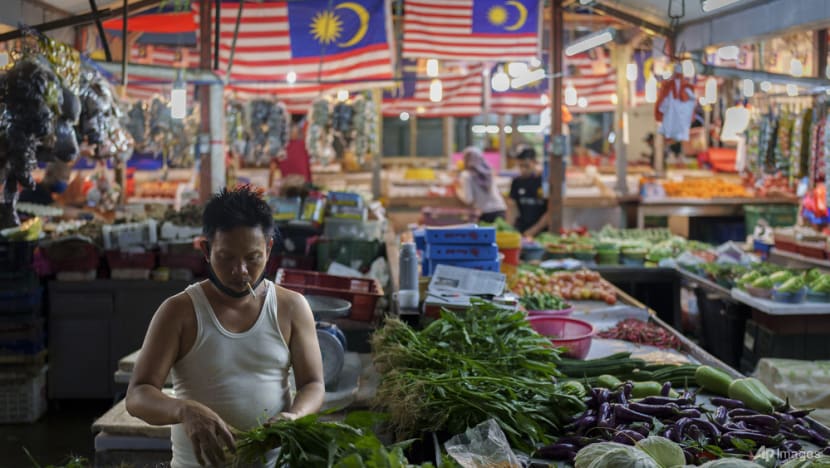 Mr Hishammuddin added that based on the Health Ministry's report on Feb 8, although daily COVID-19 cases were rising, the numbers being treated in the wards and Intensive Care Units (ICUs) were low, showing that the country's healthcare system was under control.
"Overall, the quartet's planning regarding the transition to the endemic phase is complete," Mr Hishammuddin said.
However, the decision to determine when this endemic phase would be implemented, depends on the Special Committee for COVID-19 Pandemic Management, which is chaired by Prime Minister Ismail Sabri Yaakob. The committee also includes opposition lawmakers and health experts. 
On Tuesday, Malaysia logged 13,944 new COVID-19 cases. Since the pandemic, Malaysia has reported over 2.9 million COVID-19 cases and 32,043 deaths. 
Although the number of daily new cases has again hit five figures, Health Minister Khairy Jamaluddin said on Monday that this increase was not unexpected with the spread of the more easily-transmitted Omicron variant.
He also said that based on current mathematical models, the Omicron wave was expected to peak in the second half of March.