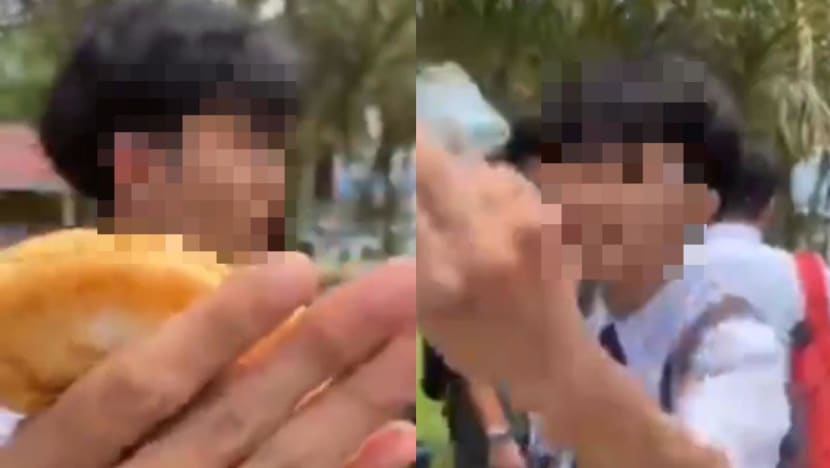 KUALA LUMPUR: The Royal Malaysia Police said it acted within the law when arresting two students on Friday (Feb 24) over an alleged rant on the history paper of a national examination. 
Two 18-year-olds were remanded after a teacher made a police report in connection with a viral video showing a student criticising the exam paper.
"The viral video on TikTok and Facebook showed a male student in his school uniform expressing his dissatisfaction with the SPM history paper," Hulu Selangor district police chief Suffian Abdullah said on Saturday, referring to the Sijil Pelajaran Malaysia (SPM) exam.
"The student used vulgar words to criticise those who had set the questions and also insulted Singapore."
According to the Malaysian website WeirdKaya, the student said: "Singapore's nothing but a kampung. They're so poor even their water comes from Malaysia! Why should it be included in the exam?"
SPM is the equivalent of the O-Levels. It is taken by all fifth-form or final-year secondary school students in Malaysia.
After Malaysian human rights group Lawyers of Liberty criticised the arrest, Suffian said that the students were remanded to facilitate investigations under Section 14 of the Minor Offences Act 1955 and Section 233 of the Communications and Multimedia Act 1988.
"The two-day remand order against both students was to have their statements recorded thoroughly and to fact-check with related parties, including (checking) the contents of the mobile phone and to get a disciplinary report from the school," he said in a statement on Sunday.
"Having been satisfied with the progress of our investigations, both students were released at 11am today on police bail."
He added that the investigation paper would be completed and referred to Selangor's Deputy Public Prosecutor.