Malaysians in Singapore preparing to return home to vote in general election
Malaysians make up the largest migrant population in Singapore, with about a million of them living and working in the country as of 2020.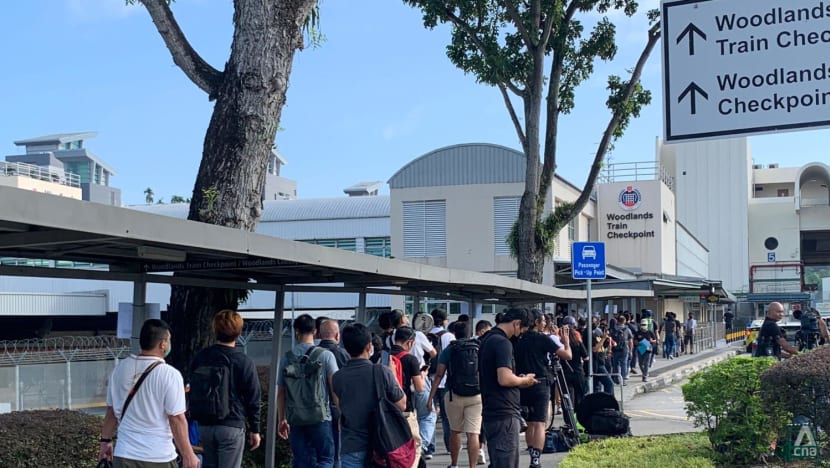 SINGAPORE: Malaysians living and working in Singapore are making arrangements to return home as their country heads to the polls in less than three weeks. 
Companies in Singapore have expressed their support to let their Malaysian workers take a day off to return home to vote, such as planning to have their work shifts covered by other staff.
Malaysia's Election Commission announced that the country would hold its 15th general election (GE15) on Nov 19. Nomination Day is this Saturday (Nov 5), with early voting set to be held on Nov 15.
Even before the official campaign period begins, political parties in Malaysia have already started their outreach efforts. 
THE JOURNEY HOME
Malaysians make up the largest migrant population in Singapore, with about a million of them living and working in the country as of 2020. 
Some Malaysians have started getting ready to return to their respective hometowns by planning earlier trips to avoid traffic jams on the Causeway, or booking their coach or flight tickets for that weekend. Others are finding other means to get home after coach tickets were sold out.
Ms Valerie Ng, who works in the finance sector, will be heading back to Malacca in November by coach, a journey that takes about four hours.
"I consider myself lucky because Malacca is not too far away," she said. "Secondly, aside from fulfilling my responsibility as a Malaysian citizen, I will get the chance to see my siblings as well."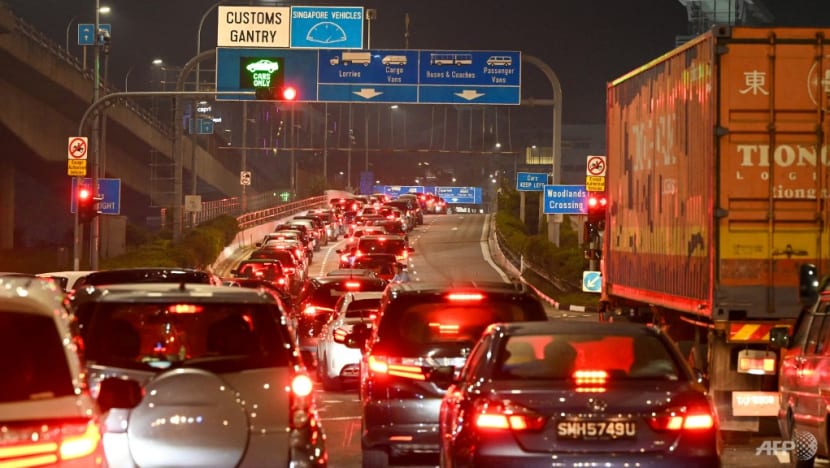 She said that when the date of Polling Day was announced, she rushed to get her coach ticket online. She managed to get a ticket, but they were sold out soon after.
"At that point in time, the seats were still available. But for my friends, it's quite difficult to get a seat right now," said Ms Ng.
She added that those who did not manage to get a coach ticket will have to consider alternatives, such as carpooling or making their way across the Causeway to Johor Bahru first before hopping on a domestic coach back to Malacca.
Some have also registered themselves as postal voters, said Ms Ng. Other Malaysians are choosing to fly home, with the price of plane tickets rising with demand for that weekend.
The Singapore Airlines website shows that tickets to Kuala Lumpur – at about S$500 each – are 10 per cent more expensive during the polling weekend compared to a typical weekend during the year-end holidays.
SUPPORT OF EMPLOYERS
Businesses in Singapore are chipping in to help their Malaysian workers exercise their right to vote.
Singapore Logistics Association's executive director Eddie Lim said that many of its more than 600 member firms are ready to let their Malaysian employees take a day off to return home.
"Companies that we spoke to have told us that they will exercise flexibility depending on the workers' needs, including adjustments to their work hours, time off or leave," said Mr Lim.
"They will then make necessary adjustments within their existing workforce to ensure that it's business as usual. That includes having the existing workforce do overtime to cater to different work arrangements."